Designrr helps content marketers create ebooks in minutes
Designrr aims to help businesses save money and time when creating ebooks from existing content.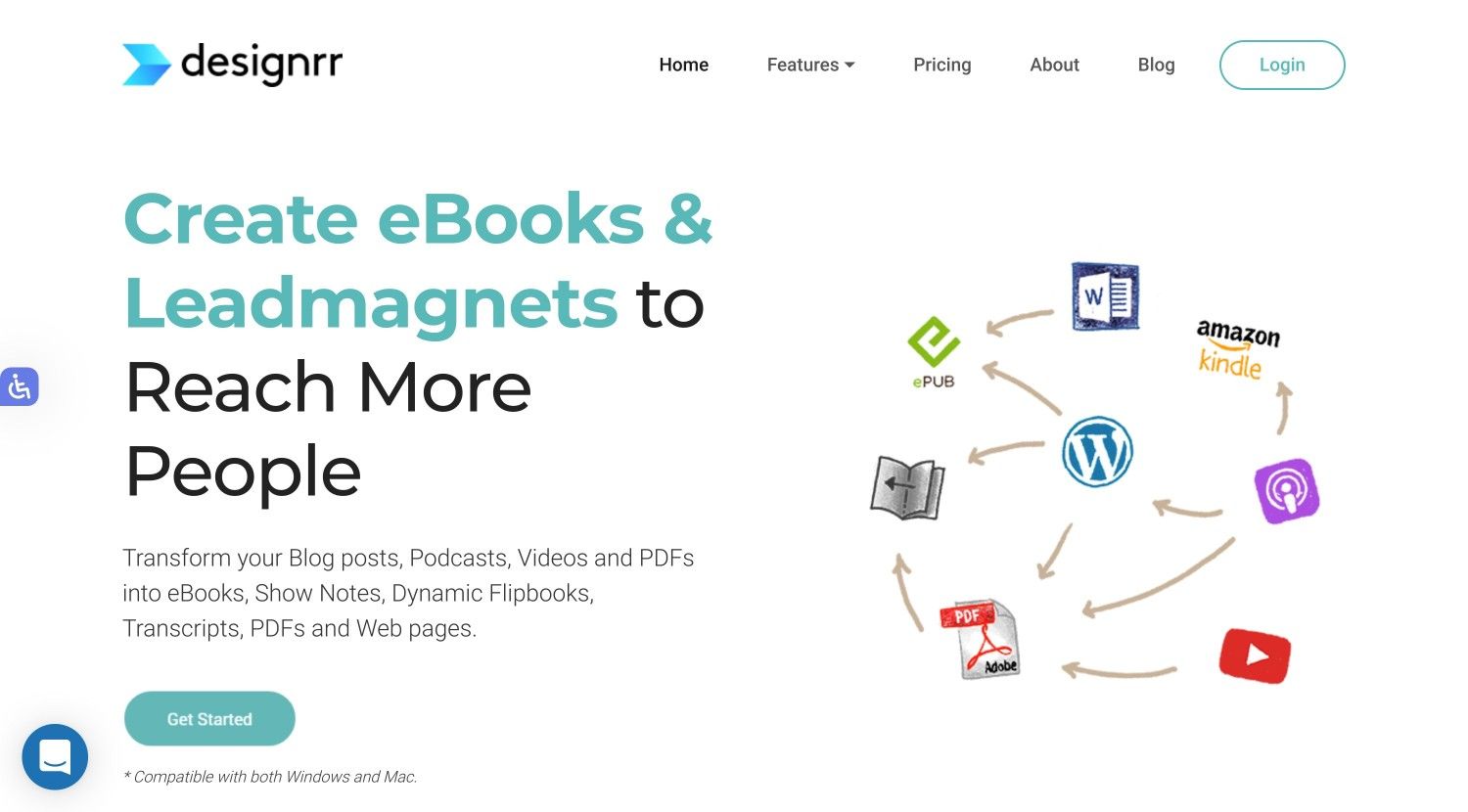 Effective content is rarely easy or cheap to make. As such, savvy marketers know how to repurpose one piece of content for different things. Publishing insightful ebooks can be one of the greatest ways to attract and nurture leads, especially for B2B companies.
While creating ebooks can sound like a tedious and expensive affair, with tools like Designrr, it can be done easily and quickly without breaking the bank. The software makes it possible for marketers, content creators, and bloggers to turn any type of existing content into an ebook within minutes.
Here are six things to know about Designrr.
What is Designrr?
Designrr makes it possible for users to create ebooks, flipbooks, show notes, Kindle books, or PDFs using your existing content. This is not limited to text-based content that can be converted easily, but also includes audio and video content.
Users can upload the material, choose one of over 100 ready-to-use templates, make tweaks using a drag-and-drop content builder, and publish using various formats. Fetching content from a website is easy, as users can simply paste a URL into Designrr and the app will automatically extract from it.  
When doing edits, users can add more content to an ebook or fetch again from existing content. Designrr also gives users access to millions of royalty-free images, mainly from Unsplash and Pixabay. These can be used for book covers or placed within the content.
Designrr also comes with an AI-powered tool that handles audio and video transcriptions. This is helpful, especially for podcasters and YouTube creators who need to have show notes taken from their content.
How much does it cost?
The company offers five plans for users that come with different budgets. The standard plan (US$29 per month) and pro plan (US$39 per month) cover basic features, with limitations. These include the ebook maker, Google fonts, ready-to-use templates, and a flipbook generator. The pro plan has extended service options, such as export access to Kindle, iBooks, and ePub. It also lets users import content from a Facebook page.
To access the transcription feature, users need to sign up for the premium plan at US$49 per month or the business plan at US$99 per month. Both come with the benefit of Desingrr's Facebook Group access to get in touch with the community, which also has potential to generate leads for your business. The main difference between the two packages is the quota for transcription hours.
All four plans above only allow access for one user. If your company is seeking five or more user logins, the agency plan offers this and more at US$249 per month.
What is the company's traction?
Designrr claims to have acquired more than 100,000 users across 83 countries. Most of its users seem to be SMBs, podcasters, and independent content creators. Some of the notable names on Designrr's customer list are Paragon Strategic Services, Hustle & Flow Podcast, and RMS-Tracker.com.
The company has helped users create more 1.9 million ebooks to date. So far, there are no publicly available reports about Designrr's recent revenue or fundraising activities.
Who owns Designrr?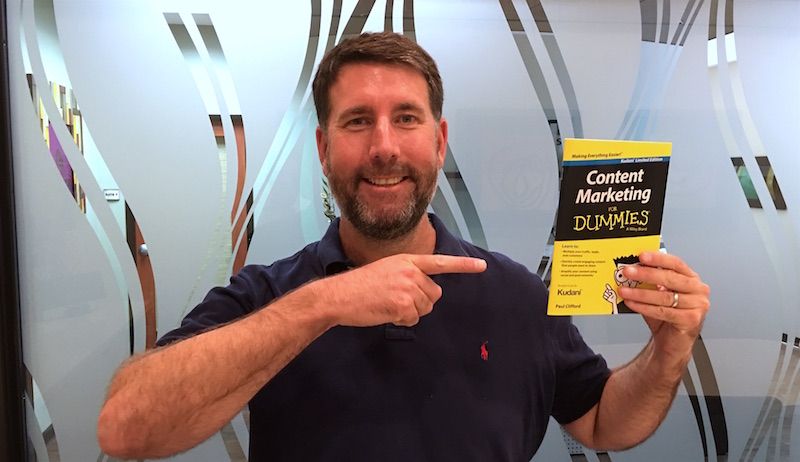 Paul Clifford is the founder and CEO of Designrr. He launched the software in 2016.
With more than two decades of experience in software development, Clifford comes with an extensive entrepreneurial background. He founded several startups before Designrr and one of them was sold to Taleo Inc in 2011 for US$38 million. Currently, in addition to Designrr, he runs a content marketing platform called Kudani, which has worked with various prominent customers (one being the "For Dummies" book brand).
See: How to hire editors: a complete guide of best practices
Who are Designrr's competitors?
Canva and Crello are probably the two closest competitors to Designrr.
Canva is an Australia-based design and publishing platform that can be used for many purposes, like social media, presentations, and ebooks. Valued at US$15 billion by April 2021, it has received around US$372.6 million in investment capital so far. The company is known to have acquired more than 55 million users globally.
Similar to Canva, Crello is an all-around video and graphic design tool that also supports ebook creation. Crello claims to have over 2 million users worldwide with more than 20 million designs created. Crello's financial information, such as valuation and capital raised, is currently not public.
See: Martech startup funding news: 48+ investments and acquisitions in 2021
Save time and money when creating and distributing high-quality PR. ContentGrow's platform serves up the best freelance content professionals and helps marketing teams execute at scale. Fill out the form below to get your own talent list or visit the site to get started.