Everything finance marketers need to know about Snappy Kraken
Snappy Kraken helps financial advisors launch their own content marketing campaigns for generating and nurturing leads.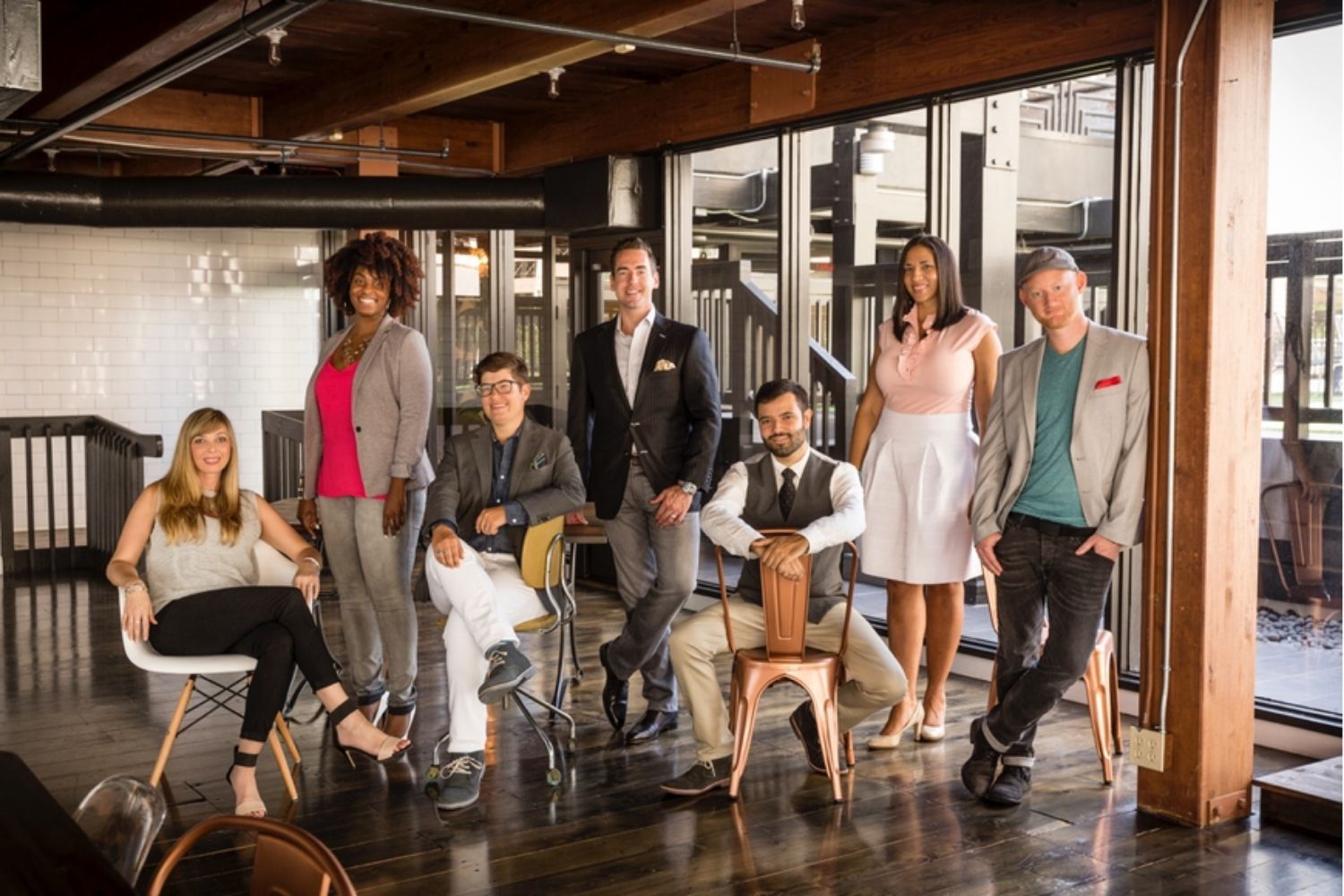 Practitioners across the board agree that consistent content marketing plays an important role in acquiring new audiences and turning them into clients.
This is particularly true when it comes to marketing strategies for financial advisory professionals. Martech app Snappy Kraken offers a marketing automation platform specifically built for American financial advisors. The firm recently raised US$6 million in capital to bring its tech to the next level.
Before getting started, here are a few things finance-focused marketers should know about Snappy Kraken.
What is Snappy Kraken?
Snappy Kraken is a marketing automation platform designed to help US-based financial advisors generate leads, engage prospects, and maintain clients via customized multi-channel campaigns and targeted ads. The platform displays a real-time report of each campaign's progress and engagement.
Here's how it works: The team provides ready-to-use campaign content and mechanisms. These include a set of content marketing actions and triggers (e.g. pre-written email drips on specific topics, downloadable PDFs, and social media posts) that advisors can use as funnel templates.
For example, with a nurturing campaign template, users can immediately launch a landing page that encourages the audience to download a PDF. Next, the campaign will automatically generate a drip email sequence to those subscribers. When it comes to Snappy Kraken's templated sequences, users can only edit certain parts of the campaign (the branding, etc).
Most of the content is evergreen and has been reviewed by the Financial Industry Regulatory Authority. Snappy Kraken's in-house team also helps push campaigns with ads upon request.
How much does Snappy Kraken cost?
Snappy Kraken only offers one kind of membership that includes all services (minus ad support). The plan charges members US$245 per month with a US$489 one-time setup fee. The annual plan costs US$225 per month and offers free setup.
For ad service, pricing may differ depending on the client's budget. Ad buying is offered via three tiered options of US$500, US$1,000, or US$1,500 per month. There are additional charges for monthly management (US$200 per month) and a one-time setup fee (US$987).  
Before signing up, Snappy Kraken advises clients to consult with the company's account executives to check on special discounts.
What is the company's traction?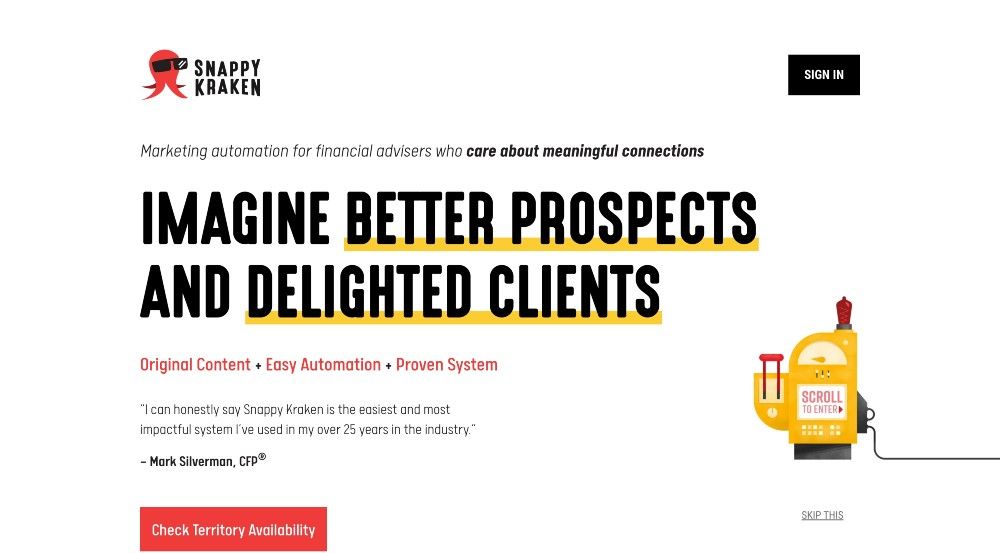 The company claims to have acquired around 3,000 financial advisor members, and generated more than 60,000 campaigns. Snappy Kraken says that 30.9% of its clients have attributed their revenue growth to the tool.
Snappy Kraken's notable clients include Sovereign Capital Vantage, Silverman & Associates, and Pathway Financial. In 2019 and 2020, the company won an award for "Best Overall Content Marketing Company" by MarTech Breakthrough.
Who owns Snappy Kraken?
Robert J. Sofia (CEO) established Snappy Kraken in 2016. Previously, he had spent around 14 years working in senior marketing roles in the US. In 2002, he was a Director of Business Development at Ford. He then became a VP at two independent firms consecutively before co-founding Snappy Kraken in 2009.
The company has pulled in a total of US$9.5 million in funding from five investors, including FINTOP Capital and ScratchWorks.
Who competes with Snappy Kraken?
Snappy Kraken competes against two similar contenders – FMG Suite and Financial Media Exchange (FMeX). In general, the three companies support advisors in tackling content marketing with pre-written content libraries and campaign automation.
FMeX has raised US$1.6 million in funding from undisclosed investors. The firm acquired AdviceIQ in 2017 for an undisclosed sum. Its notable clients are AltaStreet, eMoney Advisor, and Cambridge Investment Research.
FMG Suite has acquired four companies so far. Its latest buy-out happened in late 2020 for an undisclosed value. There's no funding information to be found on FMG Suite, although it is reported to have one investor. The firm claims to have helped thousands of financial advisors to date.
See: How to hire editors: a complete guide of best practices
What are stakeholders saying about Snappy Kraken?
"Snappy Kraken aims to help industry professionals learn the 'why and how' behind a creative and data-driven process that generates meaningful results, and our customers are experiencing impressive real-world results," said Sofia.
Marty Bicknell of Mariner Wealth Advisors added, "The single most important thing you can do as an advisory firm is to focus on client retention and acquisition strategies. At Mariner Wealth Advisors, we believe it is the responsibility of the firm to feed our advisors with new client opportunities. Marketing automation is a key to fulfilling that obligation. What Snappy Kraken has built levels the playing field for small firms."
See: Martech startup funding news: 48+ investments and acquisitions in 2021
Save time and money when producing high-quality branded content. ContentGrow helps marketing teams work with perfectly-matched freelance writers and journalists at preferred rates. Fill out the form below to get your own shortlist of talent or visit the site to get started.