How brands and media want to pay their freelance teams
We recently rolled out the second version of ContentGrow and are now migrating clients and their freelance teams. For kicks, I decided to take a poll.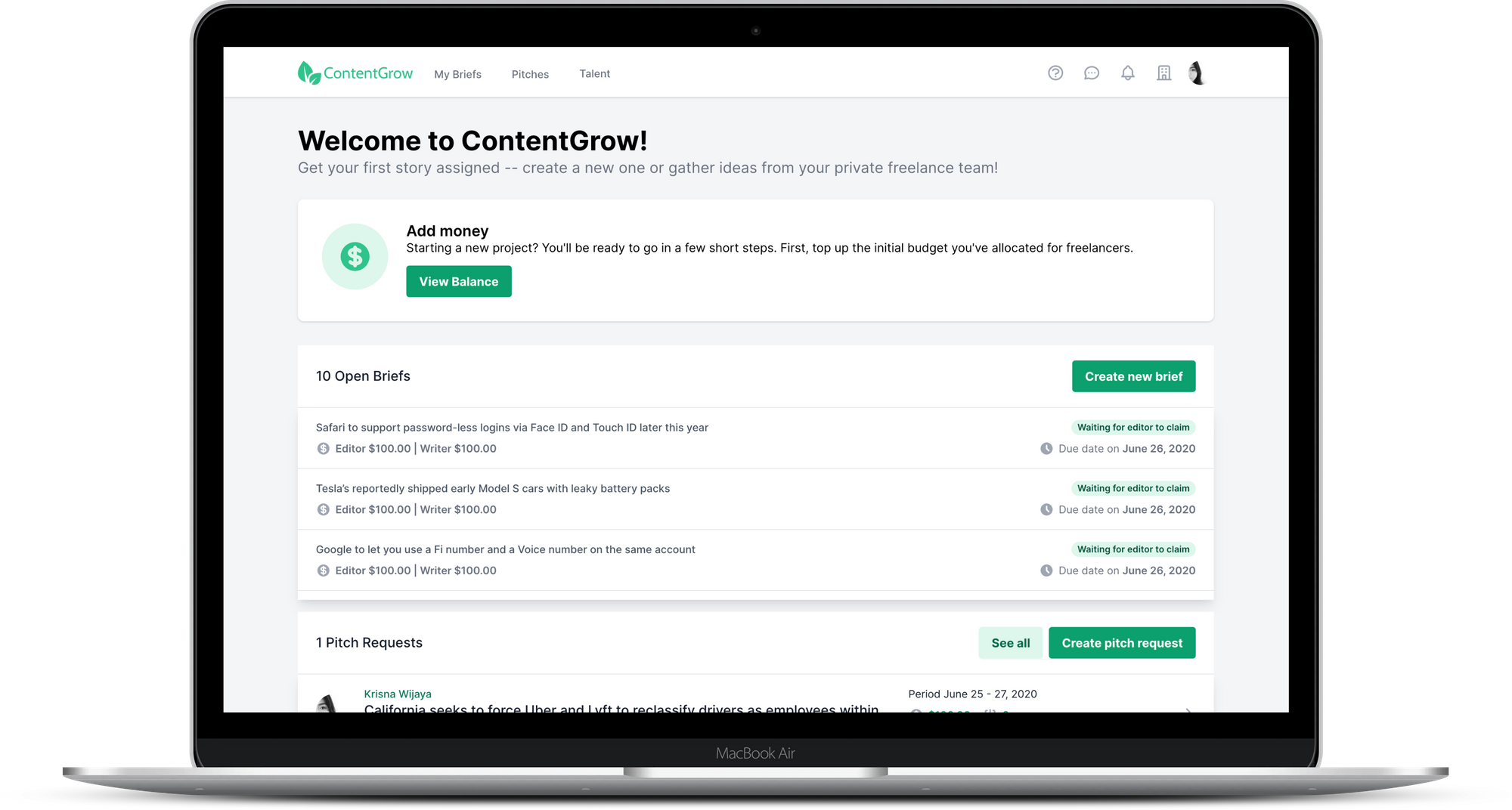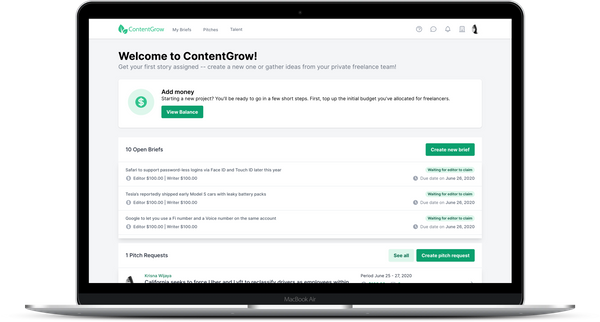 We recently rolled out the second version of ContentGrow, and now we're in the middle of migrating existing clients, their projects, and their freelance teams over to the new platform. For kicks, I decided to take a poll.
We created a simple multiple-choice form with five questions on it, covering things like fee preferences, the ability and willingness to carry out digital payments, and how best to receive freelance talent.
Our app saves content teams time and money in several ways. The business model is pretty simple in the sense that ContentGrow doesn't charge a subscription. Instead, it facilitates payments between clients and freelancers and takes a margin of the revenue (e.g. a managed marketplace). This margin can come from the client, the freelancer, or be split between both parties.
I was fascinated to learn that 33% of client respondents claim they'd prefer to cover the entire margin, and thus have their freelance teams collect their full earnings.
That's a pretty significant piece of data when you consider that — in what is literally a buyer's marketplace — these are the users who hold most of the power. This means about one-third of clients on ContentGrow would prefer to pay extra for the app and service so that their freelancers can be happy.
Meanwhile, 44% felt they'd like to split the fee with their freelance team (meaning the freelancers would chip in some from their earnings to cover costs). Finally, 22% said they wanted to pay none of this margin, and just let the freelancers cover it themselves. So by and large, content buyers (even in this economic landscape) are seeming to prioritize their freelance relationships.  
When asked whether they'd like to freely browse an organized library of freelancers or have one of our reps vet and curate talent for them, a whopping 78% said they'd like to have both options made available. 22% said they only wanted curation from a rep. 0% said they'd prefer to only browse a library of talent. Interesting stuff.  
As someone who's considering how best to build a product that people want to pay for, this information should prove to be quite useful. Please get in touch or fill in the form below if you'd like to get set up with your own freelance team on ContentGrow version 2.
Stay safe, everyone.  
See: ContentGrow review - a specialist's marketplace for journalism and PR
ContentGrow helps content teams save time and money. It provides custom-vetted freelance talent and a project hub to keep everyone on-brief, in sync and paid up. Fill out the form below to get your own shortlist of talent or visit the site to get started.