How KlikDokter's traffic surged by more than 25 million visits in a year
KlikDokter's 30 million monthly pageviews come down to doing certain SEO basics correctly. Here are three things the team did well.

Indonesia's popular online health media KlikDokter is on a roll. The outlet has enjoyed a massive jump in its overall traffic in the past year, from around 5 million monthly pageviews in October 2019 to more than 30 million monthly pageviews today.
ContentGrip caught up with Miftahul Khoir, KlikDokter's digital performance lead, to understand how the site managed to capture such a large audience in a relatively short period of time.
Search engine optimization (SEO) has become the key conduit for the site's growth, as it contributes around 70% of KlikDokter's traffic. However, Miftahul shares that there isn't one particular trade secret behind the accomplishment.
"I think SEO is not about doing one or two very advanced techniques right, but instead it's about doing all the basic best practices correctly," says the digital performance pro.
Launched in 2008, KlikDokter is known as a health media pioneer in Indonesia. In terms of revenue, KlikDokter runs both B2B and B2C plays. The company straightforwardly sells sponsored content like articles and videos on its website to health brands. Meanwhile, it also sells medicine and premium doctor consultation services to consumers.
Driven by the pandemic, the nation's overall appetite for health-related content increased substantially in the past year. As such, Miftahul needed to make sure that KlikDokter was ready for a growth spurt by taking three important steps.
See: 29 smart B2B content marketing examples and success stories
Crawl budget: never underestimate the importance of web optimization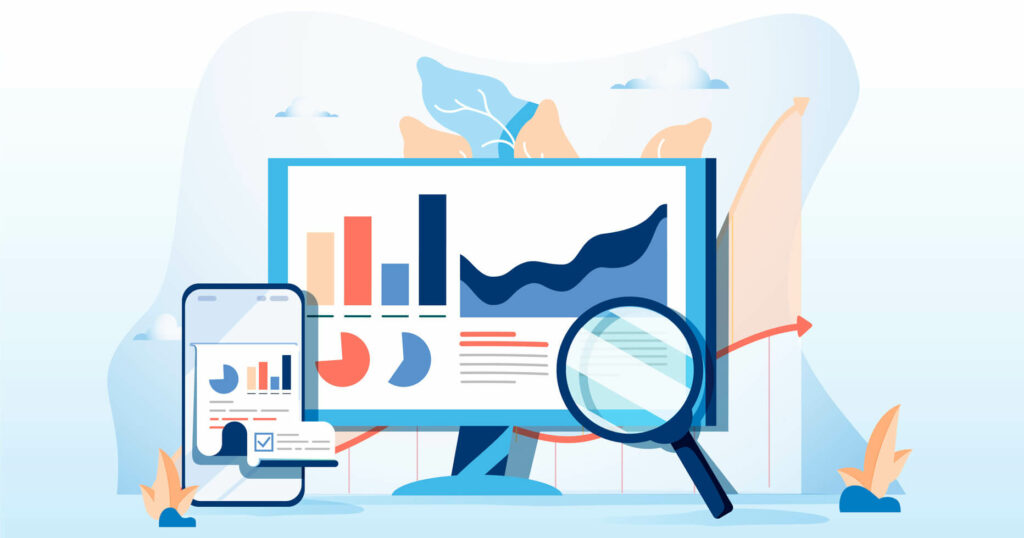 With more than 200,000 published pages at the time, the team needed to prioritize its "crawl budget." Google doesn't have unlimited resources to crawl trillions of pages every day. Because of this, the search engine assigns a limited resource amount for each website. SEO practitioners have coined this term as a site's crawl budget.
Crawl budget becomes a problem for websites that have thousands of pages, like KlikDokter, as Google simply won't index all pages properly. After doing a thorough website audit, Miftahul did the following to optimize KlikDokter's crawl budget:
Manage XML sitemap
Remove duplicate content and site errors
Update old content
Step 1: website audit
Miftahul shares the four tools he uses to audit the site's health: SEMrush, Ahrefs, Screaming Frog, and Google's search console. He admits that both SEMrush and Ahrefs are quite similar, but they can present better information for specific areas.
"I prefer to use SEMrush for generic website audits. The information is more complete. For keyword and competitor research, I prefer to use Ahrefs, as it's able to feature search result snippets," he explains. "I use Screaming Frog to crawl all website elements and identify site errors like 404 pages or broken images. I use the Search Console to monitor the site's general health — whether it has a vital web error or not."
Step 2: web optimization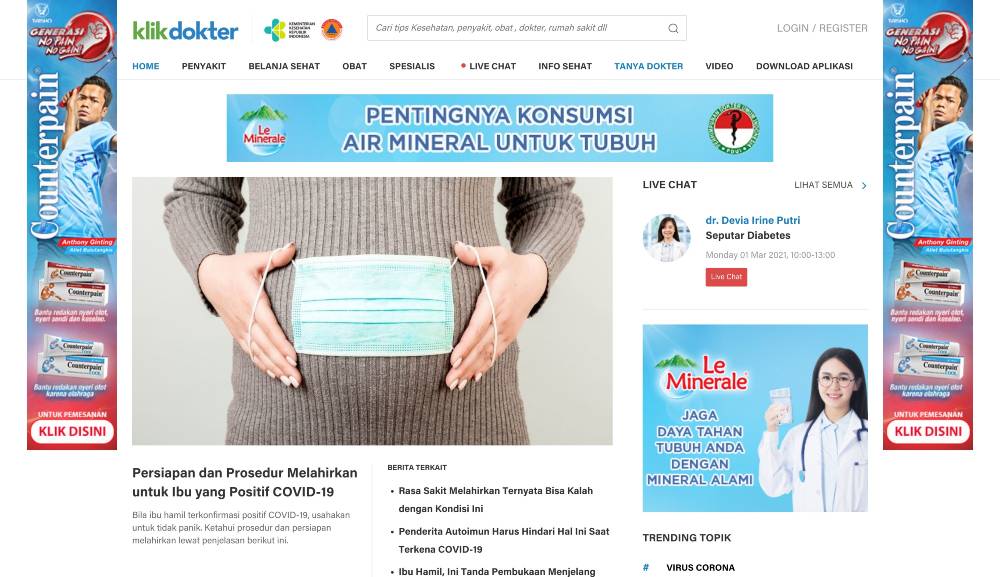 KlikDokter made a variety of improvements to its page speed. Things that worked include using a stronger and more dedicated server, deploying Google AMP, and creating a mobile-friendly site. Google AMP and the mobile site help KlikDokter's mobile users load the pages faster.
On top of removing 404 error pages and broken images, Miftahul's team also disavowed millions of low-quality backlinks to KlikDokter. This is why the number of backlinks to KlikDokter continues to decrease each month. "At one time, we had more backlinks than traffic at KlikDokter. We're glad those days are over," he jokes.
He identified the backlinks using Ahrefs and disavowed links that came from spammy Blogspot sites. He also disavowed links that came from articles consisting only of URLs. In the past year, KlikDokter didn't put much focus on its own link-building efforts.
It takes a while for SEO results to kick in. After staying the course for six months, KlikDokter's traffic suddenly jumped by 70% and continued to increase at a fast pace. As a side note, this was also around the time when the pandemic hit the nation.
This served as validation for the team and indicated things were on the right track. "This web optimization effort is still ongoing and we still have many pages to fix," says Miftahul.
See: How to hire editors: a complete guide of best practices
Step 3: creating relevant and insightful content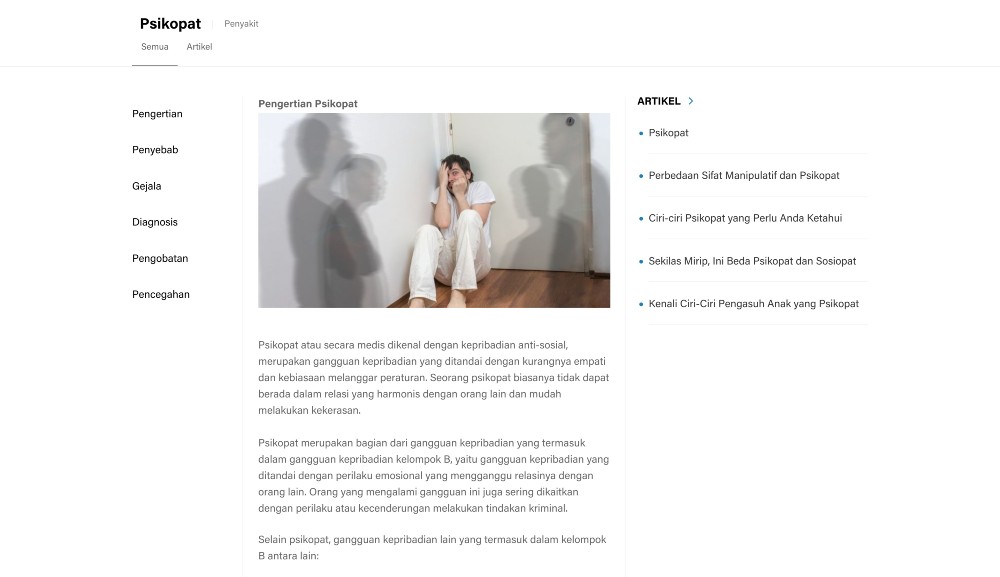 Miftahul puts high-quality content as the number one priority for SEO, even above the crawl budget. "For SEO, content is king and technical aspects are the queen," says the marketer.
KlikDokter's editorial team includes four in-house writers and 30 doctor writers. By now, the majority of KlikDokter's 200,000+ pages are articles, so creating new articles isn't the main priority. Instead, each month, the team puts more effort into updating and optimizing old articles.
"More or less, the in-house writers produce 160 new articles each month, while each doctor writer focuses on updating ten of their old articles. We put a lot of effort into getting to know the doctors and teaching them about how to optimize their articles correctly," explains Miftahul.
Here are some things KlikDokter does to optimize articles:
Remake them with an SEO-friendly structure (e.g. use a mix of heading structures, etc).
Rewrite the content to feel more human, efficient, and easy-to-read (e.g. emphasize storytelling rather than sounding too robotic).
Make sure the articles answer the right questions (e.g. addressing the user's intent).
That last point stems from KlikDokter's belief that answering user intent is more important than publishing long-form content. One of the site's most popular pages has less than 700 words.
"I can't stress this enough. The key is to create content that fulfills what the users are looking for," he says.
Six months after implementing these SEO fixes, KlikDokter continues to record exciting monthly growth. Miftahul shares that KlikDokter currently serves around 20 million monthly visitors and is on course to hit 40 million monthly pageviews in the near future.
He advises fellow marketers: "Optimization will become much easier and effective when you understand how search engines work. Don't be lazy when it comes to solving all the small SEO problems."
Save time and money when producing high-quality press releases and thought leadership articles. ContentGrow helps brands and publishers work with perfectly matched freelance writers and journalists at preferred rates. Fill out the form below to get your own shortlist of talent or visit the site to get started.