RoomMe's CMO shares her secret sauce for content marketing
Tika Sylvia, CMO of Indonesia's RoomMe, shares her two-pronged marketing approach when engaging two different audiences online.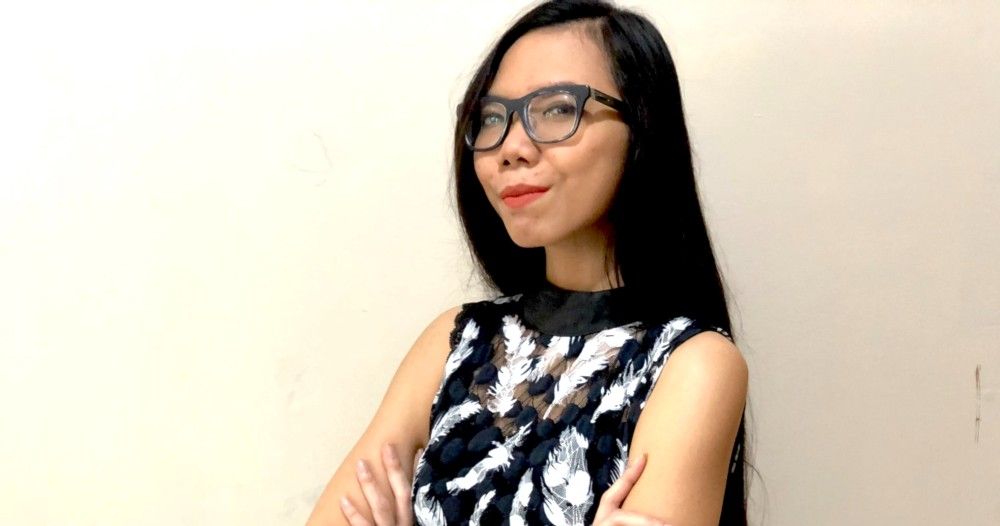 With close to a decade's worth of knowledge in Indonesia's digital marketing game, Tika Sylvia is a firm believer in content marketing. In an interview with ContentGrip, the CMO of the country's popular co-living startup RoomMe shares her approach when it comes to targeting two different audiences online.
Launched in 2017, RoomMe has become one of the biggest boarding room operators in the archipelago. The company has nearly 10,000 rooms spread across 12 cities in the nation, serving more than 130,000 monthly website visitors.
According to her, some marketers may find it tricky when serving two different user types. Sometimes, the solution may come down to the team's overarching priority and brand positioning.
Establishing credibility to acquire landlords
Tika says that most of her focus and marketing efforts are geared toward tenants rather than landlords. This is inherently more challenging because tenants represent the buyer side of the equation, meaning they're the ones who spend money via RoomMe. Landlords are the ones who earn money.
"Landlords are more straightforward. We just need to convince them that we are a trusted business," says Tika. "To do this, we rely mostly on PR and by making sure that our digital assets — website and social media — are active and look professional."
All of RoomMe's software for landlords is free to use. These include features that allow landlords to fully manage their rooms and related operations such as customer support, payment collections, and real-time reports. RoomMe also helps landlords generate more revenue by advertising their vacancies online, without any commissions. This offer helped make the entire landlord acquisition process smoother for Tika's team.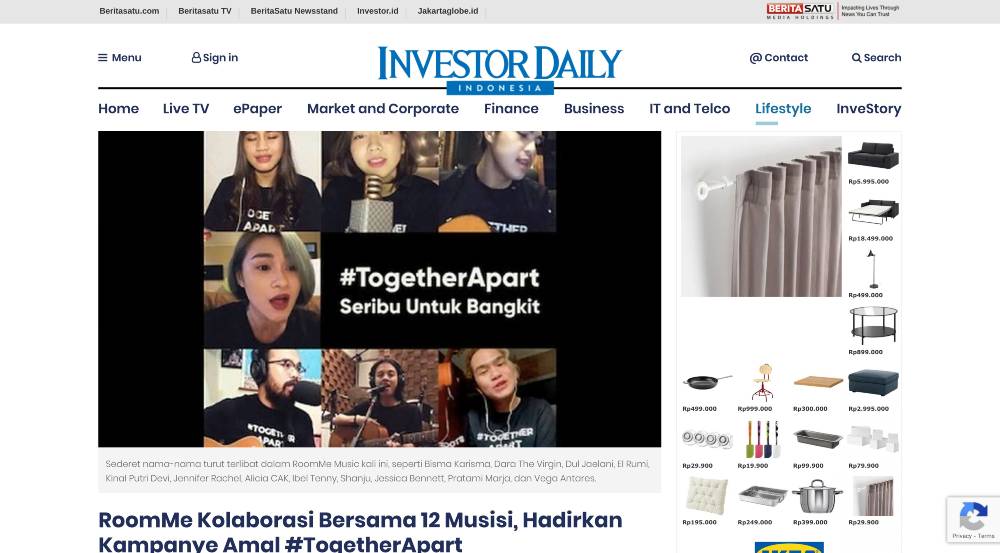 Naturally, before sealing a deal, landlords usually conduct simple online research about RoomMe. When this happens, they are able to find positive news and stories that RoomMe generates in the press via PR activities. After checking out RoomMe's website and social media, landlords usually have no problem joining the platform.
When it comes to attracting media attention in Indonesia, Tika explains that brands must be ready to share insights that journalists are looking for. She says, "Even if we talk about our business in the press release, we should be ready to share specific business insights with the journalists. That way, we're helping them serve their readers with useful data."
She added, "For PR, the story we tell shouldn't just be about our brand, or about how many thousands of rooms that we have now. Instead, we should explore a variety of topics."
Over the past few months, RoomMe's media coverage includes topics such as the company's latest business updates, insights for landlords, and a charity campaign that the company ran by working with independent local musicians.
Tika says that brands should avoid being impersonal and distant with journalists when sending out press releases. Instead, PR teams should take time to foster long-term relationships with members of the media, and get to know them beyond a first name basis. Tika says that her team even went so far as to check up on journalists who were furloughed due to the pandemic.
See: 29 smart B2B content marketing examples and success stories
Building a community for tenants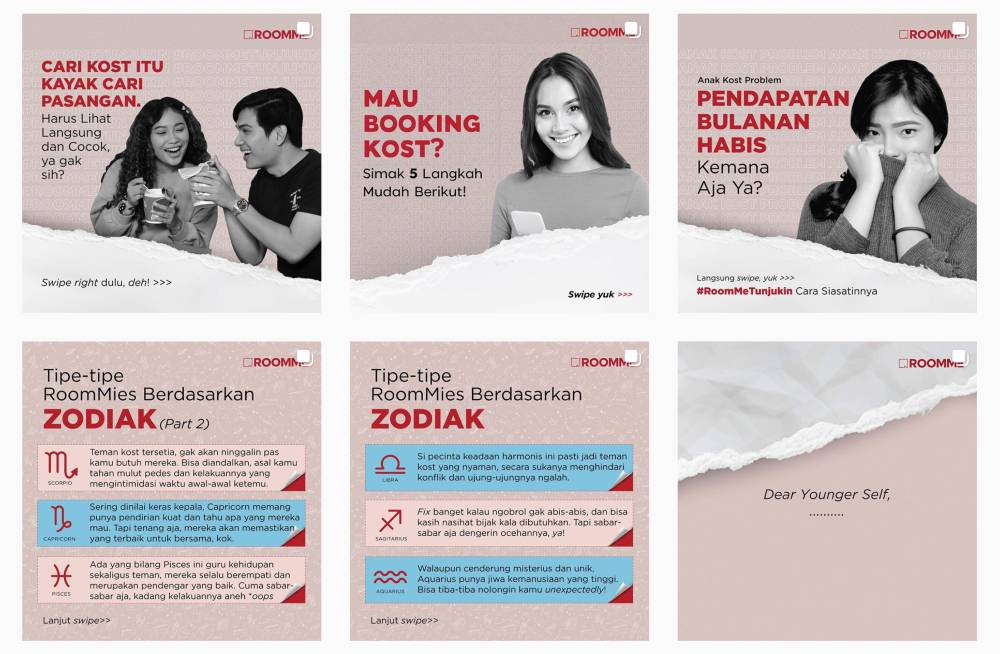 Built by a team of local founders, Tika explains that RoomMe understands the boarding room culture well in Indonesia. She says, "This concept has been around since the Dutch occupation period. Back then, people paid so that their children could live with Dutch families, so as to learn about their culture and habits. This has become RoomMe's value proposition. Tenants are excited about RoomMe not only because of its facilities but also because of its positive ecosystem."
RoomMe offers long-term stays for tenants in Indonesia. Its biggest tenant user base is comprised of (for the most part) unmarried office workers, followed closely by university students.
Tika's team produces soft-selling original content on Instagram, YouTube, and TikTok, with tenants as the main target audience. These channels are chosen based on their potential to garner awareness and engagements. They take priority over Facebook (which simply mirrors the Instagram content) and LinkedIn (which is mostly used to share PR stories).
RoomMe's social media content discusses various topics related to tenants' daily lifestyles. This includes content like horoscopes, movie recommendations, interviews with local musicians, and fitness tips. The brand's social media activities also aim to sync with RoomMe's community initiatives. Before the pandemic hit, RoomMe was hosting regular events like pop-up bazaars and film screenings. It has since switched to online events such as online game tournaments.
RoomMe's social media strategy is designed to win in the context of brand awareness. This, in turn, may eventually lead to brand loyalty, explains Tika. While measuring social media awareness is pretty straightforward (think metrics like reach, views, clicks, engagements, etc), things become a bit trickier when it comes to loyalty. According to the CMO, when done correctly, the community initiatives can help extend the lifetime value of a given customer.
Powerful SEO for lead generation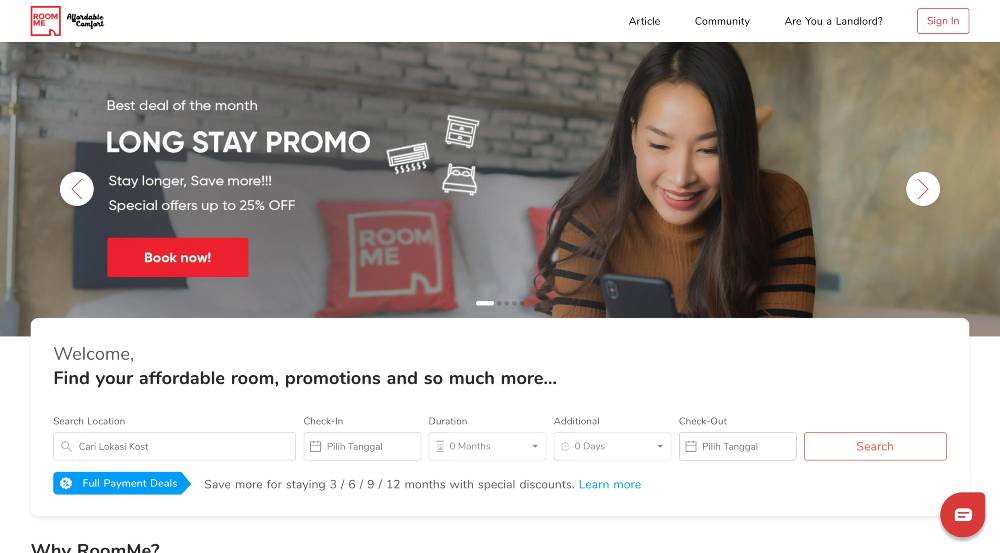 Tika defines "lead conversions" as people who provide their data by joining events, and "qualified leads" as those who have signed up on RoomMe's platform. According to her, RoomMe's biggest source of lead generation is SEO. Tika claims that despite only accumulating a domain authority score of 15, the team's 2,800+ pages of room listings are able to bring in more than 440,000 organic monthly pageviews.
She admits that RoomMe hasn't really found a strong correlation between social media success and lead conversion. Perhaps indirectly, the branding awareness offered by RoomMe's social media activities helps increase the overall organic traffic. When it comes to PR, several news outlets have also provided backlinks that ultimately help with the brand's SEO strength.
For conversions, paid social media ads are also effective, says Tika. "One trick that works for us is 'pre-ordering promotion.' In this case, users can sign up ahead of time for an upcoming 12.12 promo, for example, and when the day arrives, we will send unique promo codes to them."
With that in mind, she still admits that, ideally, the company aims to rely less on paid ads in the long run.
Currently, the team is gearing up to double down on its blogging efforts to gain more traction on the SEO battleground. In keeping with its positioning, RoomMe's articles talk about various lifestyle topics relevant to university students and employees.
Tika notes that digital marketing for RoomMe is both fun and challenging. She advises fellow practitioners to always adapt their approaches when it comes to social media. The CMO says, "Each platform, like Facebook and TikTok, has its own algorithm and formula. By figuring those out, we can discover unique growth opportunities."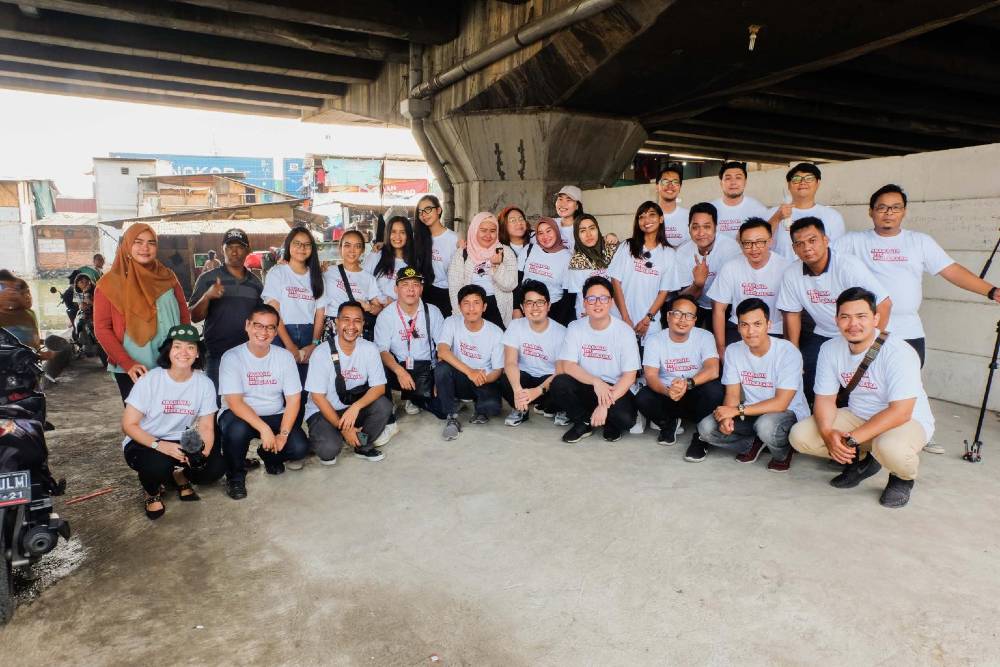 Save time and money when creating and distributing high-quality PR. ContentGrow's platform serves up the best freelance content professionals and helps marketing teams execute at scale. Fill out the form below to distribute your press release in APAC and beyond.