Social media sees decline in engagement – except TikTok
Although TikTok sees less posting by users, it's interestingly the one that has seen the most engagement compared to others.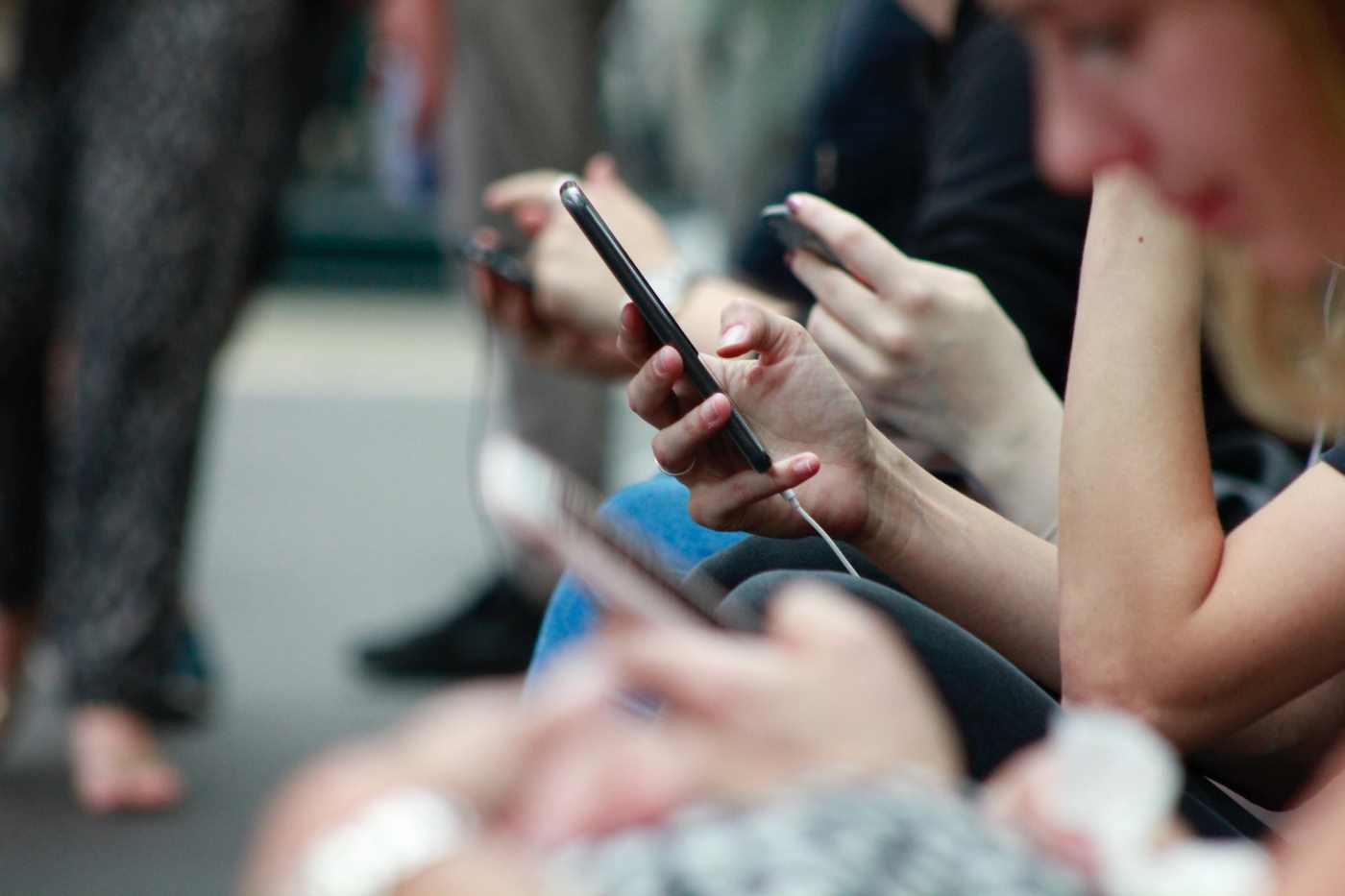 TikTok users are much more likely to engage with posts compared to Instagram, Facebook, and Twitter, says a new report by Rival IQ.  
The 2023 Social Media Industry Benchmark Report analyzed the social media data of 150 companies across various industries and summarized key trends.
TikTok, which appeared in Rival IQ's report for the first time this year, showed a median engagement rate of 5.69% compared to 0.47% for Instagram. Facebook and Twitter were further behind with engagement rates of 0.06% and 0.035% respectively.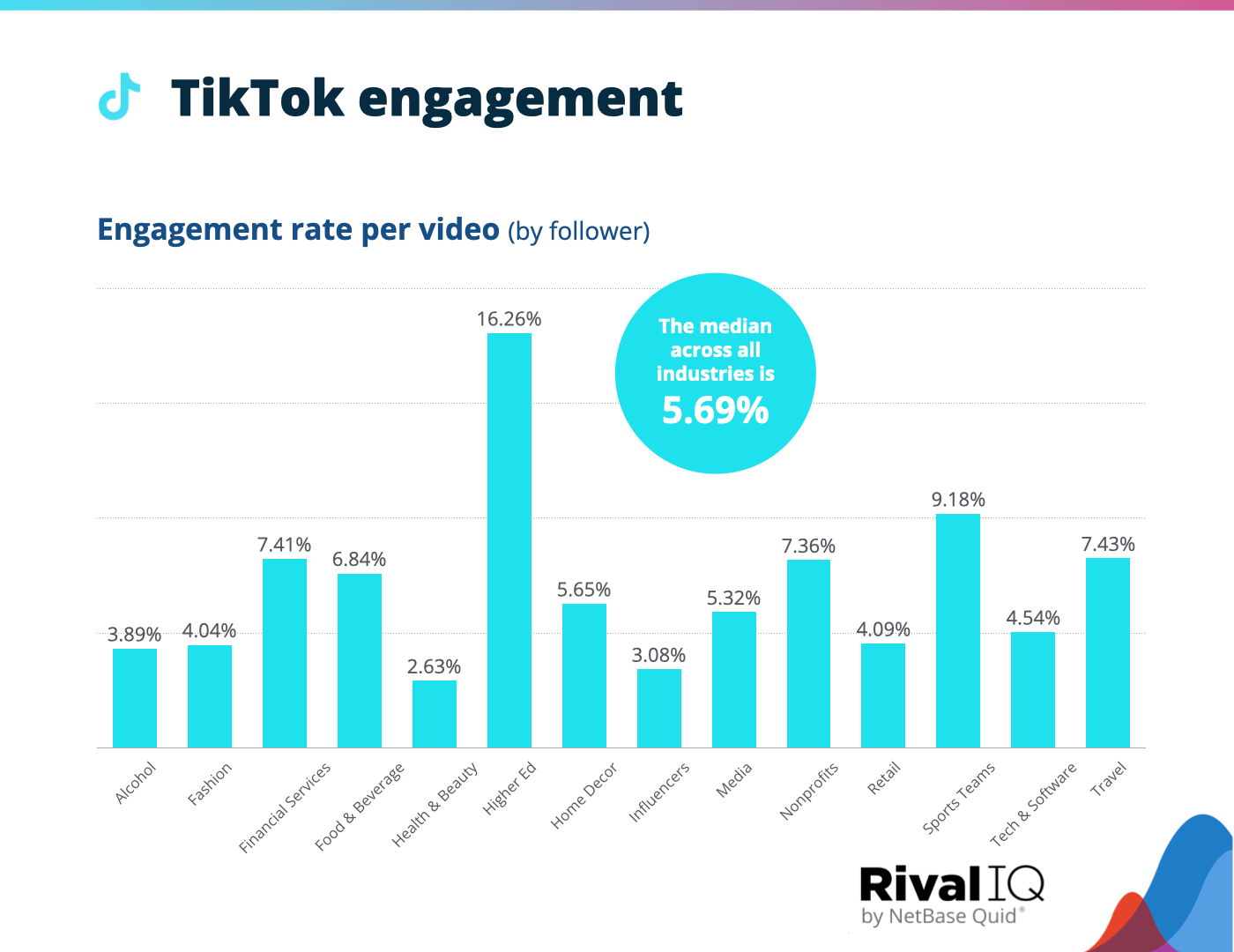 How to boost engagement
Social media platforms earned top engagement rates from posts hashtagged with "holiday", while contests and giveaways were less popular.
Interestingly, the higher education industry excelled on all platforms.
On TikTok, colleagues and universities had an engagement rate of above 15%, and on Instagram, the engagement was five times higher than average.
Across all industries, Instagram engagement fell by about 30% this year, showing a decline for the third year in a row. Engagement on Facebook and Twitter stayed at the previous year's level.
"2022 was a weird year for social media: watching Instagram's engagement rates decline is a big bummer for marketers, but keeping Facebook and Twitter flat (if low) reminds us it could be worse," - Rival IQ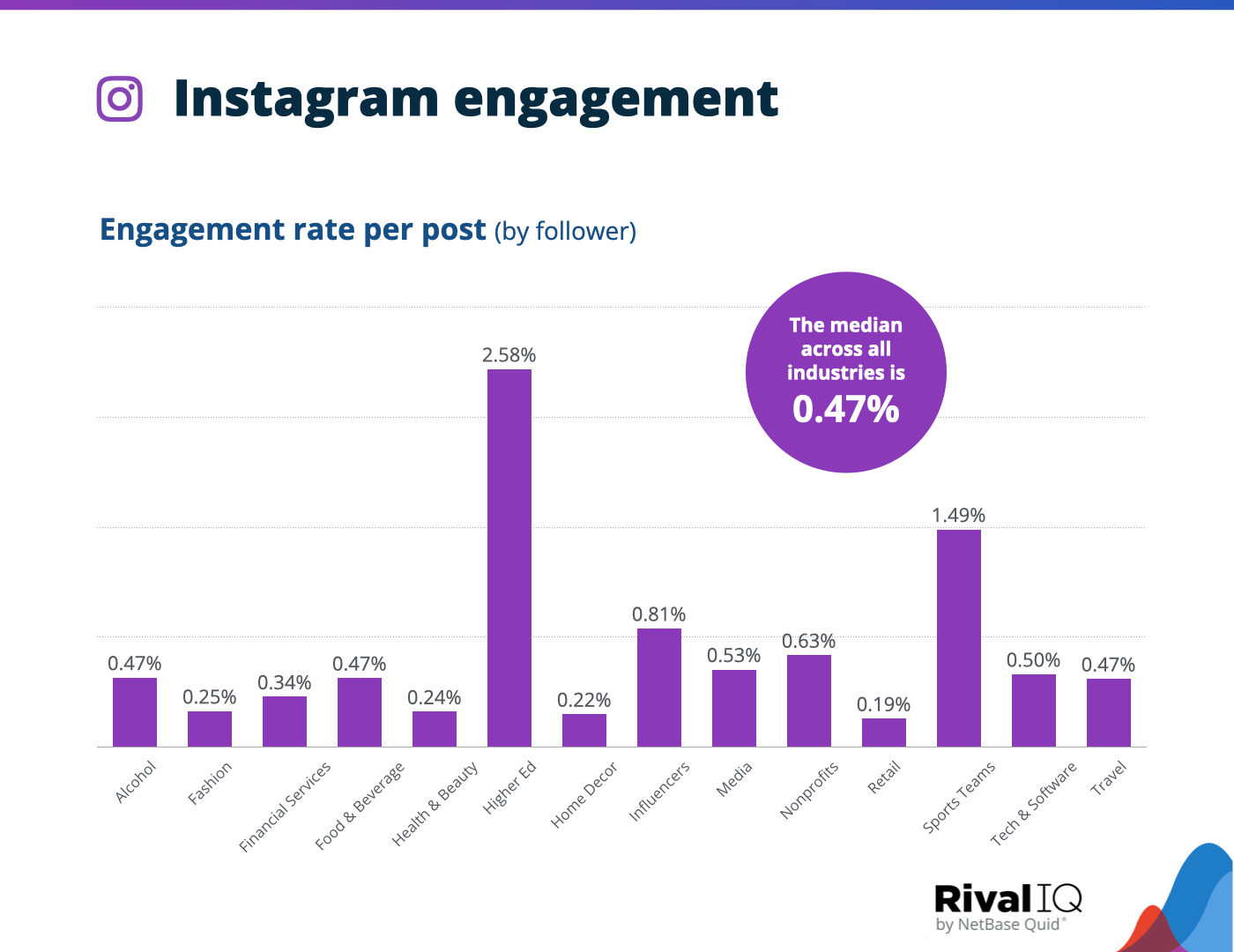 Most engaged content
Videos and Reels are most likely to grab high engagement rates, even in industries such as financial services, according to the report.
"TikTok videos and Instagram Reels are where it's at for engagement for many of the industries we studied, proving what we all know: video is here to stay,"
- Report's authors
Reels earned particularly strong engagement rates for sports teams on Instagram, even though they were posted less frequently than static posts.
For travel brands, Reels enjoyed higher popularity compared to photos, which remain the most common type of content.
Posting frequency on the decline
Most platforms saw signs of slowing in posting frequency.
Facebook and Twitter had on average, 5 and 3.9 posts per week respectively, which corresponds to a more than 20% decline in each case.
In Twitter's case, this is not surprising given the turmoil that ensued after the self-proclaimed "free speech absolutist" Elon Musk acquired the platform.
Instagram, which struggles with engagement decline, managed to keep posting frequency at a stable level of 4.6 posts per week.
However, in an interesting turn, TikTok showed the highest engagement rate, despite having the lowest posting frequency at only 1.75 videos per week.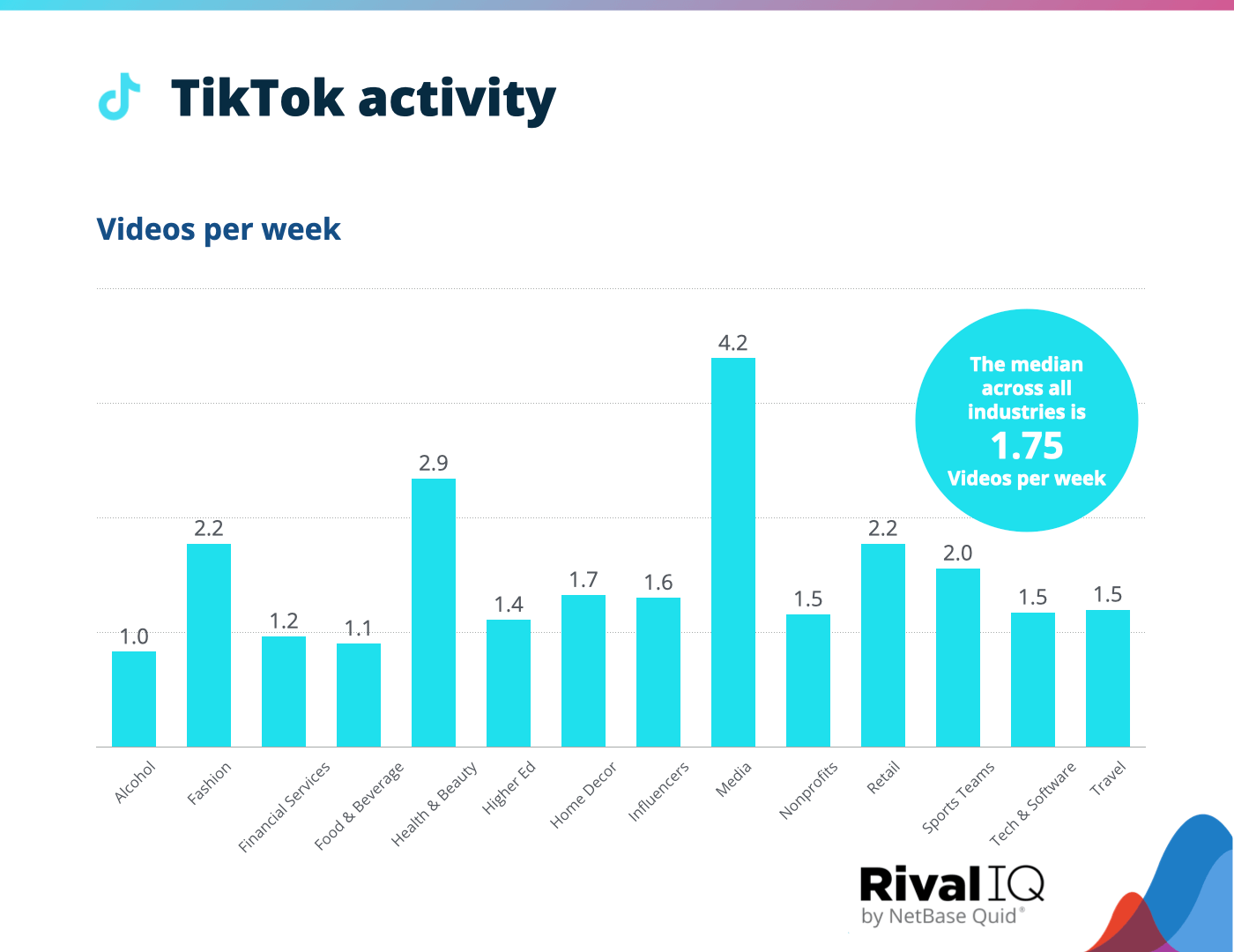 TikTok's example shows that more is not always better. The platform's strong performance came as no surprise.
By 2024, the Chinese-owned app is forecasted to catch up to YouTube and even overtake both YouTube and Meta combined in ad revenue by 2027.
With 1 billion active users spread across 154 countries, TikTok seems set to become one of the most, if not the most, popular and effective ways to market a business in 2023.
The takeaway for marketers is, according to the authors of the study, getting a foot in the door on TikTok is certainly more important than investing in sophisticated video production.