Understanding AI-driven martech giant Zeta Global
Martech platform Zeta Global uses AI to offer businesses a full view of their customers' demographics and behavior.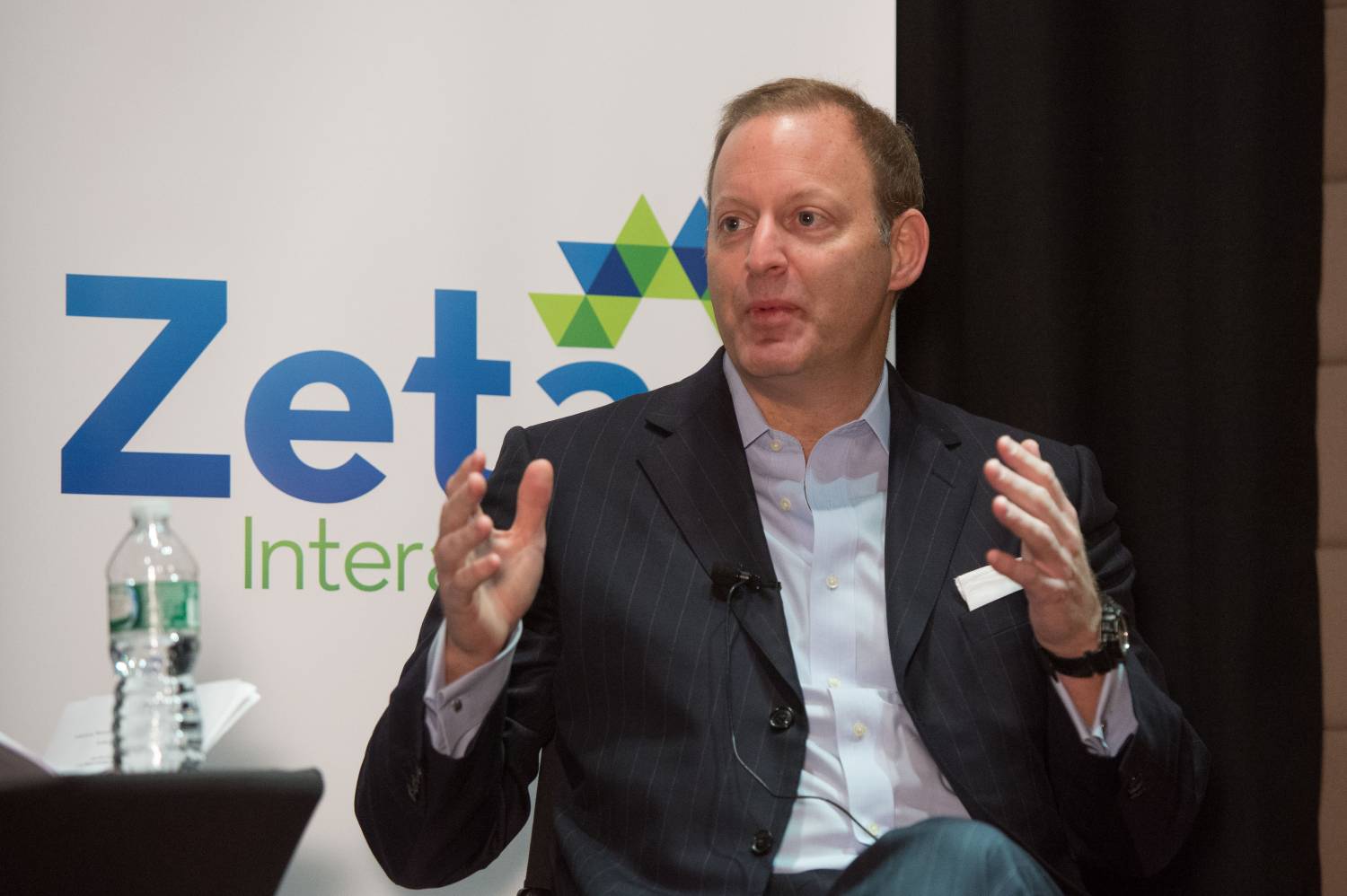 Cookies will soon be gone and marketers are scrambling for viable alternatives. Some are relying heavily on first-party data to optimize customer retention and further acquisition. With this in mind, martech platform Zeta Global combines first-party data with AI to help businesses better understand their customers and how to market to them.
The company recently raised a wild US$222.5 million in capital to rocket growth, and is planning to go public later this year. Here are six things marketers should know about Zeta Global.
What is Zeta Global?
With an AI-supported marketing tool called Zeta Marketing Platform, the company helps US marketers collect customer data, identify their purchasing behavior, and then re-target them using an omnichannel marketing personalization strategy.
The platform combines first-party data with AI tech to deliver accurate consumer insights for clients, claiming to have collected 2.94 billion customer identifiers to date. The data comes in various forms such as demographic, location, behavioral, transactional, and predictive signals.
Using the collected information, marketers can assess customers' real-time buying inclinations, find similar audiences to acquire new leads, and track the customer's behavior changes.
The platform also supports a marketing campaign feature that comes with A/B testing. It also supports clients' ad activity by collecting real-time lead capture from Facebook ad campaigns.
How much does it cost?
Zeta Global does not display the pricing for its tools and services publicly. Marketers will need to get in touch with the team to discuss further.
What is the company's traction?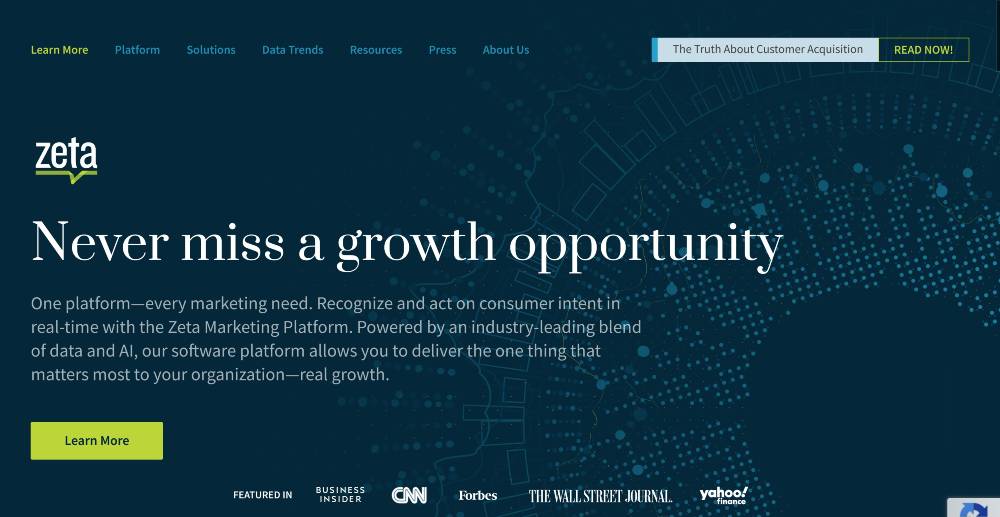 Zeta Global reported total revenue of US$368.1 million in 2020, a 20.3% annual increase. It has acquired six companies since 2013, including eBay Enterprise (US$80 million), Boomtrain (undisclosed), and Disqus (US$90 million).
The company reached unicorn status in 2017 with a reported US$1.3 billion valuation. To date, it claims to have gathered more than 1,000 companies as clients, including Ralph Lauren, British Airways, and BMW.
Zeta Global says that it has more than 220 million opt-in US customers with 2,500 data points per individual. The firm tracks 1 trillion digital signals per month and 10 billion annual transactions.
Who owns Zeta Global?
David A. Steinberg (CEO and Chairman of the Board) and John Sculley (Vice Chairman of the Board) are the two guys behind Zeta Global, having established the martech company together in 2007. Both are heavyweight executives with decades of experience.
Sculley is famously known as the former CEO of Apple and PepsiCo. Aside from Zeta Global, he is currently serving as chairman and CMO of a pharmacy benefit management platform and is involved in multiple other companies and ventures. He actively invests in the companies he serves at, including Zeta Global.
Steinberg is currently a chairman and board member for two companies aside from Zeta Global. He has held multiple board and CEO positions since 1993, across several industries.
Zeta Global has amassed US$602.5 million in funding from 14 investors so far, including GPI Capital and GSO Capital Partners.
Who are Zeta Global's competitors?
Zeta Global is currently head-to-head with several martech suites, including Oracle CRM and Salesforce. All three players process customer data to help companies optimize performance through sales, marketing, and advertising.
Oracle (NYSE:ORCL) was established way back in 1977. It has expanded to all continents except Australia. The company announced that it generated US$39.1 billion in revenue in 2020, down 1% annually. The firm has made a total of 142 acquisitions and invested in 41 companies.
Since its inception in 1999, Salesforce (NYSE: CRM) has pulled in major clients like the American Red Cross, Toyota, NBC, Changi Airport Group, and the Government of South Australia. In 2020, the company generated US$17.1 billion in revenue, up 29% annually.
Salesforce has acquired 66 companies so far. In December 2020, Salesforce announced that it reached an agreement to acquire Slack (NYSE:WORK) for US$27.7 billion.
See: How to hire editors: a complete guide of best practices
What was Zeta Global's most notable move recently?
2021 has been a busy year for Zeta Global. The firm announced the closure of its US$222.5 million series F debt financing round. It also filed for an IPO under the ticker symbol ZETA last month. It is planning to raise US$100 million via the IPO route but has not yet disclosed its target stock price.
Zeta Global notes that it partners with third-party data suppliers and publishers to provide comprehensive customer insights to clients. Moreover, the firm also relies on its first-party data derived from billions of comments submitted via Disqus.
This is all good to know. But it's also important to note that, as per an SEC filing, the company disclosed, "If a substantial number of data suppliers were to withdraw or withhold their data from us, or if we had to terminate our ties with data suppliers either due to commercial or regulatory reasons, our ability to provide products to our customers could be materially adversely impacted, which could result in decreased revenues and operating results."
See: Martech startup funding news: 48+ investments and acquisitions in 2021
Save time and money when producing high-quality branded content. ContentGrow helps teams work with perfectly-matched freelance writers and journalists at preferred rates. Fill out the form below to get your own talent list or visit the site to get started.