12+ content marketing tools to help managers save time and money
Use these content marketing tools to automate processes and lighten your daily workload. Managers will save time and money with leaner ops.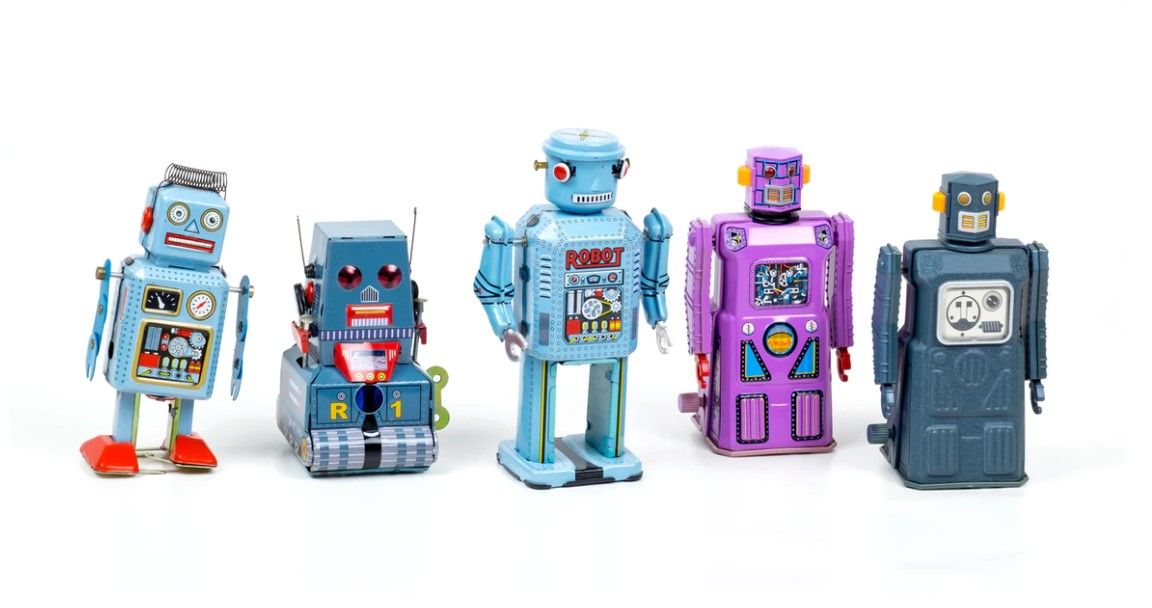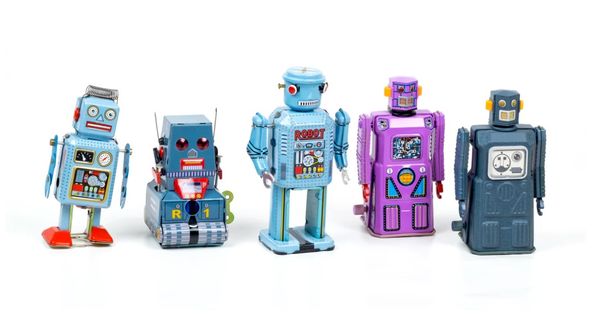 It's a daily grind. Content and editorial teams need to manage the entire workflow from planning and creation to distribution and analytics on a regular basis. This process is important because when done correctly, companies with a strong on-site blog are able to generate 62% more leads than those that don't have one.
The good news is that there are heaps of useful content marketing tools out there that can lighten your workload. We've handpicked some lesser-known gems to help you save both time and money in your daily content management processes.
| | |
| --- | --- |
| Top content marketing tools | Segments Top free digital tools |
Talent management – content marketing tools

The first tool will help your team assemble a suitable crew of freelance journalists, writers, and editors. ContentGrow provides a free talent curation service based on your unique needs and budget. This means that you'll save time and money by cutting out the tedious and ongoing effort of finding talent and negotiating rates.
The curation is done by experts with decades of experience. Users can rest assured that the price-to-quality ratio is one of the best around. The company offers vetting on an ongoing basis. This allows you to continuously build a strong bench of active freelancers, who are ready to pitch ideas or pick up on-demand work.
ContentGrow also provides a workflow app to facilitate task management, communications, and payments — all in one place. There is no subscription. The firm's business model involves taking a small cut from each commissioned assignment in its platform. This allows for flexibility on all sides.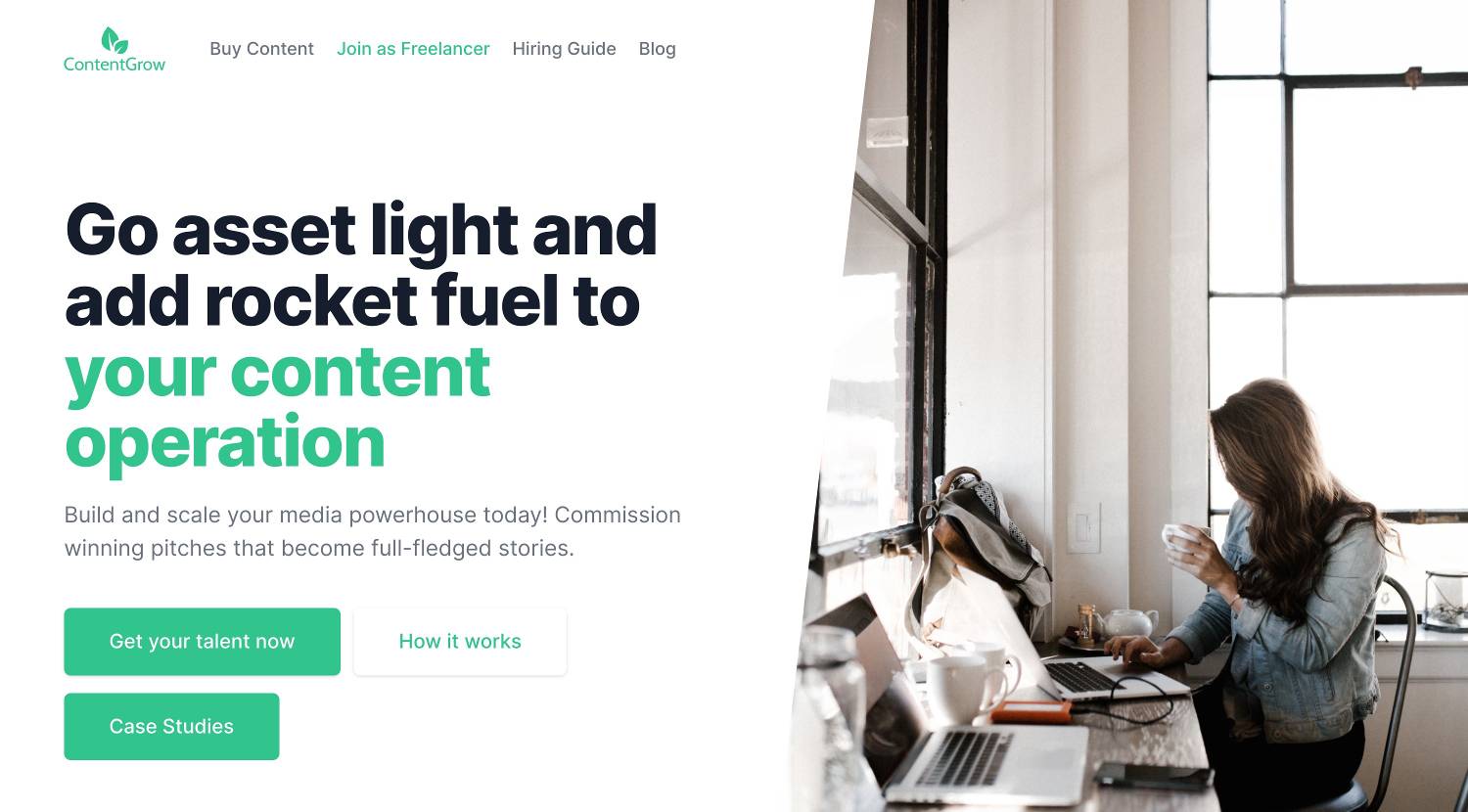 SEO – content marketing tools

Created by famous SEO expert Neil Patel, this is a tool to do keyword research, discover content ideas, and conduct site audits. What we particularly like about this tool is its simplicity. Beginners are able to navigate and easily use this product to create SEO plans.
Ubersuggest is friendly in terms of pricing as well, starting at US$12 per month. You can also choose the lifetime subscription for US$120. On top of that, Patel provides plenty of training videos to help you maximize results from the app.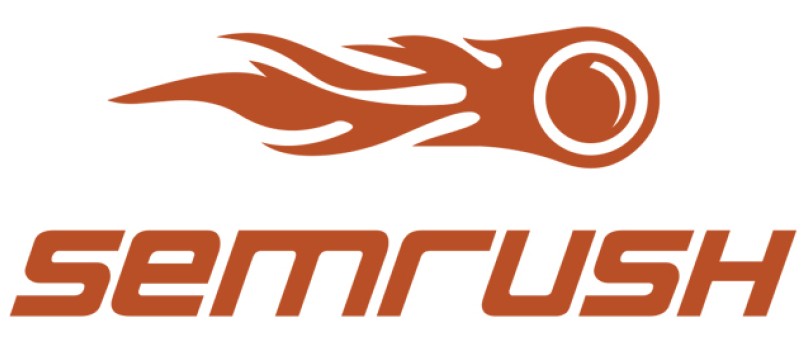 If the previous tool was a single handgun, then this one is more like a full arsenal of weapons for various objectives. SEMrush offers regular SEO functions like site audit, rank tracking, and keyword research. On top of that, it also offers functions like monitoring and comparing your competitor's online visibility and PR activities to yours. This may include social media management and content audits.
That said, SEMrush's pricing is on the high side, starting from US$99 per month. But if you're looking for a single, robust solution to handle end-to-end content marketing, this tool might be worth your attention.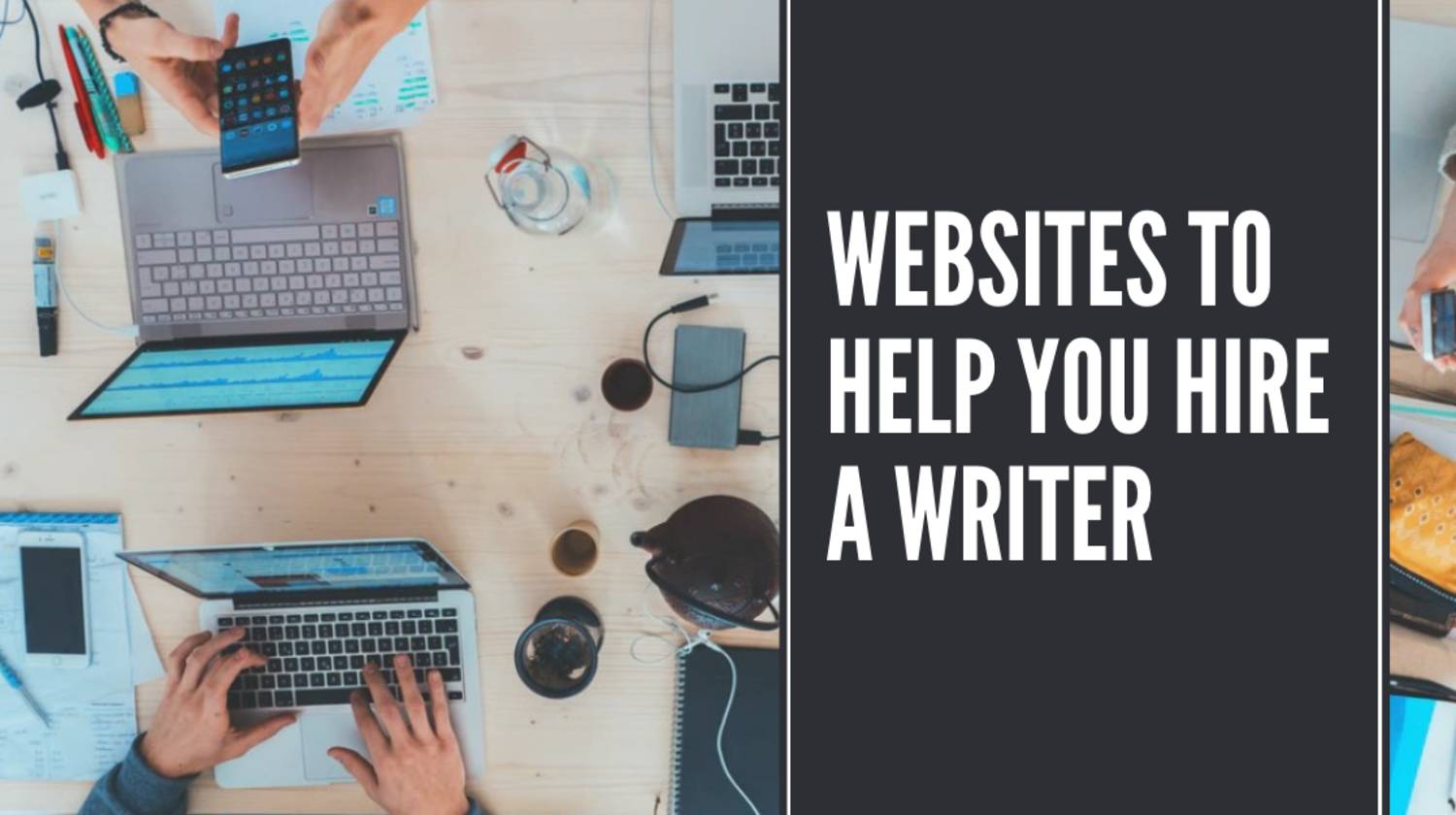 Content scheduling – content marketing tools

This tool can help your team collaborate on a visual board that may serve as a publishing calendar, among other things. This app is famous for its intuitive and simple user experience, with drag-and-drop functionality. You can create new boards, set deadlines, and assign team members to specific tasks.
Trello's premium feature allows you to display tasks with due dates in a weekly or monthly calendar view. Its premium tier starts from US$10 per user, per month. But from our experience, you can already do more than plenty with Trello's free option.

If you prefer to manage your content calendar via a spreadsheet format, this one may be suitable for you. AirTable is a lot like Google Sheets, but it takes things a few steps further. It adds features like reminders and allows you to view spreadsheet data in other formats like calendar, grids, and Kanban.
AirTable is free to use. With US$10 per month for each user, you'll get features like additional storage and app syncing.
Team communications – content marketing tools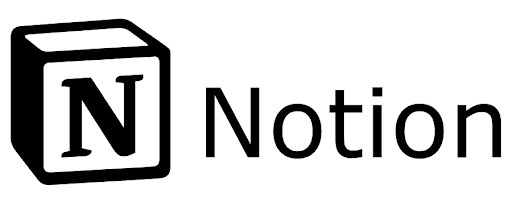 This is a note-taking app on steroids. With Notion, you can collaborate with your team to create notes for various purposes. For example, you can decide to build a company wiki page, as Notion enables you to create and link pages easily. You could also decide to make a Trello-like board for managing team projects.
You can use Notion as a personal note-taking app for free. If you want to collaborate with team members, you'll need to upgrade to a premium plan. The premium version charges US$8 per month for each user.
Content creation – content marketing tools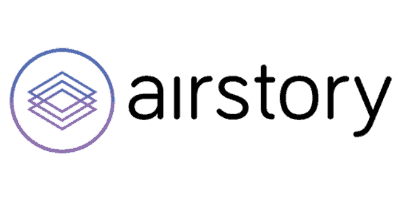 This tool wants to help writers and journalists craft stories more efficiently with several neat features. Two features that we like are Time Travel and the Researcher Chrome extension. The former makes it easy for you to hop back and forth to see your draft history. The latter makes it a bit easier when doing research on the web.
Normally, you'd need to switch tabs from one place to another to copy and paste relevant data into your draft. With the Researcher Chrome extension, you can copy and paste data without needing to open the draft tab, it'll automatically be sent there.
You can use this tool for free, or pay US$6.50 per month, for each user, to access more storage.

If you want to make sure that your English drafts have perfect grammar, then this is the Cadillac of tech tools. From what we can see, this app is a better version of the grammar checkers you find on Microsoft Word and Google Docs.
One way to use this tool is by installing its Chrome extension. From there, Grammarly can help check your grammar on any page where typing takes place (email, websites, forms, etc).
With US$11.67 per month, Grammarly's premium features will help sharpen your writing even further.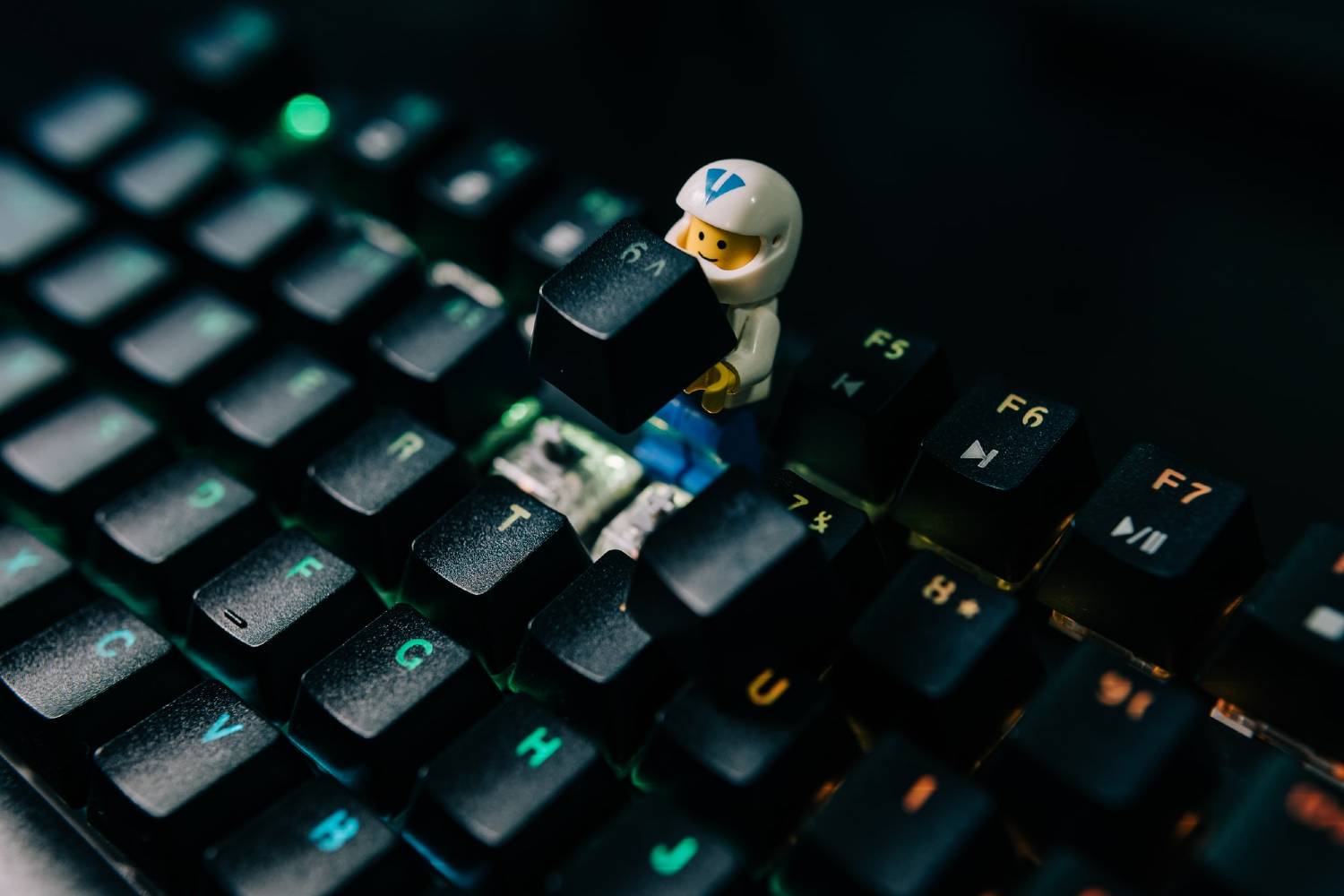 Distribution – content marketing tools

At first glance, CoSchedule looks like any other blog calendar app on the market. However, this calendar syncs with your social media accounts and WordPress account. This makes it a lot easier if you want to schedule or reschedule blog posts and accompanying social media posts in sync using a single view.
There's no free version for CoSchedule. After the free trial ends, you'll need to pay US$14 per user, per month. But it might just be worth it if you need to make blog articles and social media posts play off each other daily.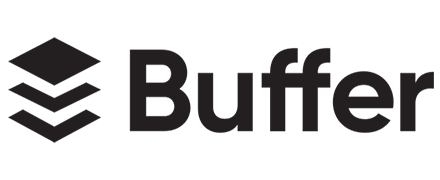 Buffer helps you publish content on multiple social media channels. The free version lets you manage social media accounts and schedule up to ten posts at a time. For a fee of US$15, you'll be able to increase this quota.
The company also provides another product to help measure social media performance, create reports, and get recommendations to grow your engagement. You'll need to pay extra if you want to use this product.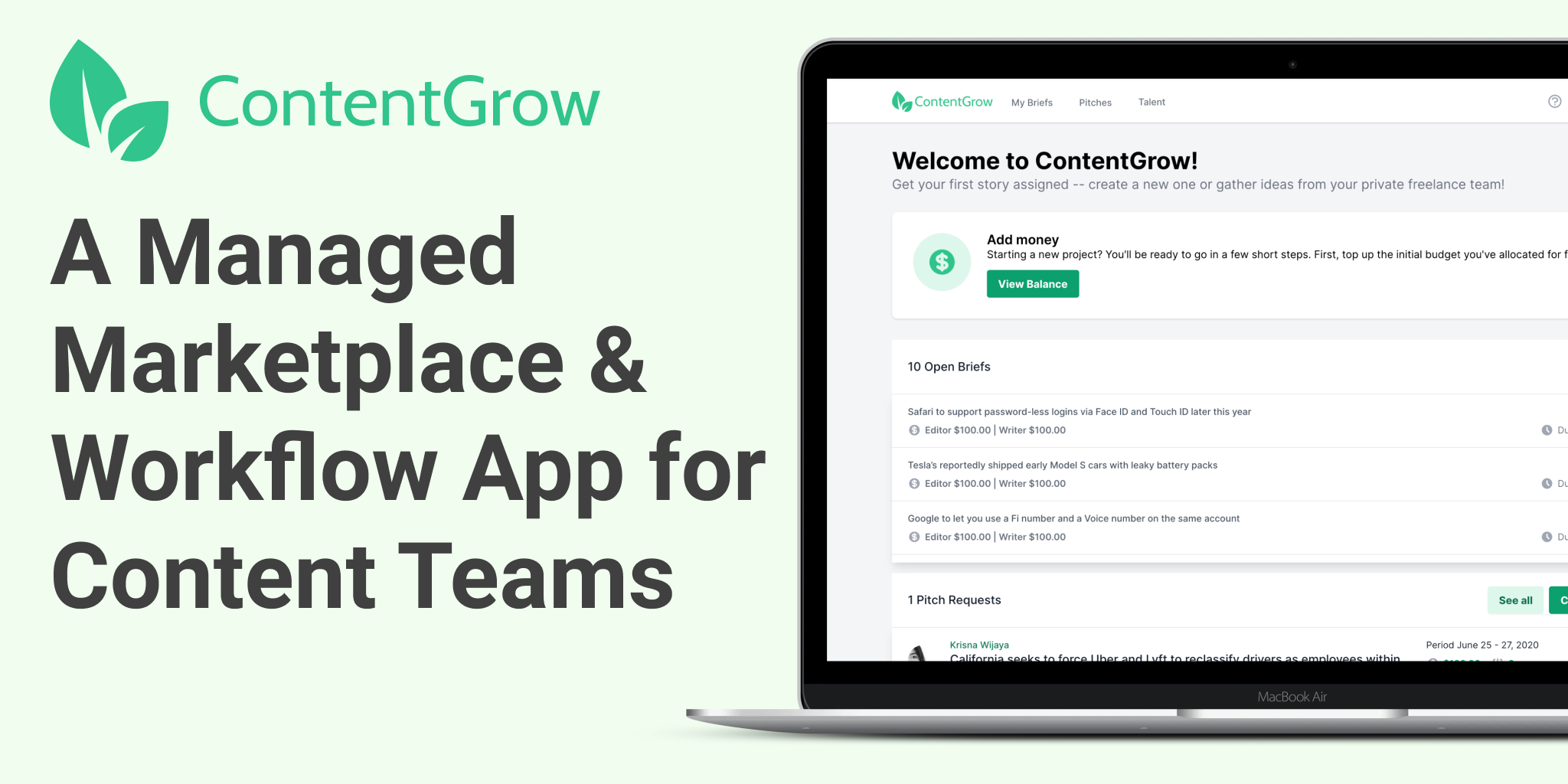 When done correctly, emails can play an important role in your overall audience engagement these days. We recommend Sendinblue, as it offers quite a lot on its free tier. This includes the ability to send 300 emails per day, store unlimited contacts, segment users, and automate certain marketing tasks.
The premium tier, which starts from US$25, provides additional features such as A/B testing and more space for marketing automation workflows.
Analytics – content marketing tools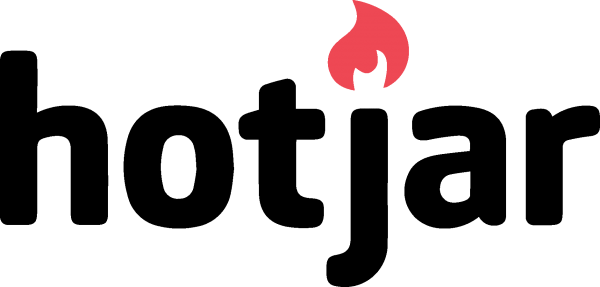 While tools like Google Analytics show you the numbers, you can observe your visitors' real behavior using HotJar. The recording feature is one of our favorites. It lets you record the user's mouse behavior (clicks, scrolls, movement, etc) on a specific page. This helps you understand what is easy and what is confusing about your site.
If you're wondering how readers interact with your content — whether they quickly scan the subheadings and conclusions or whether they get bored and leave at a specific part of the article — you can see it all with HotJar.
HotJar's free version offers an analysis of 2,000 daily pageviews. Its paid plan starts from US$39 per month and lets you record more pageviews.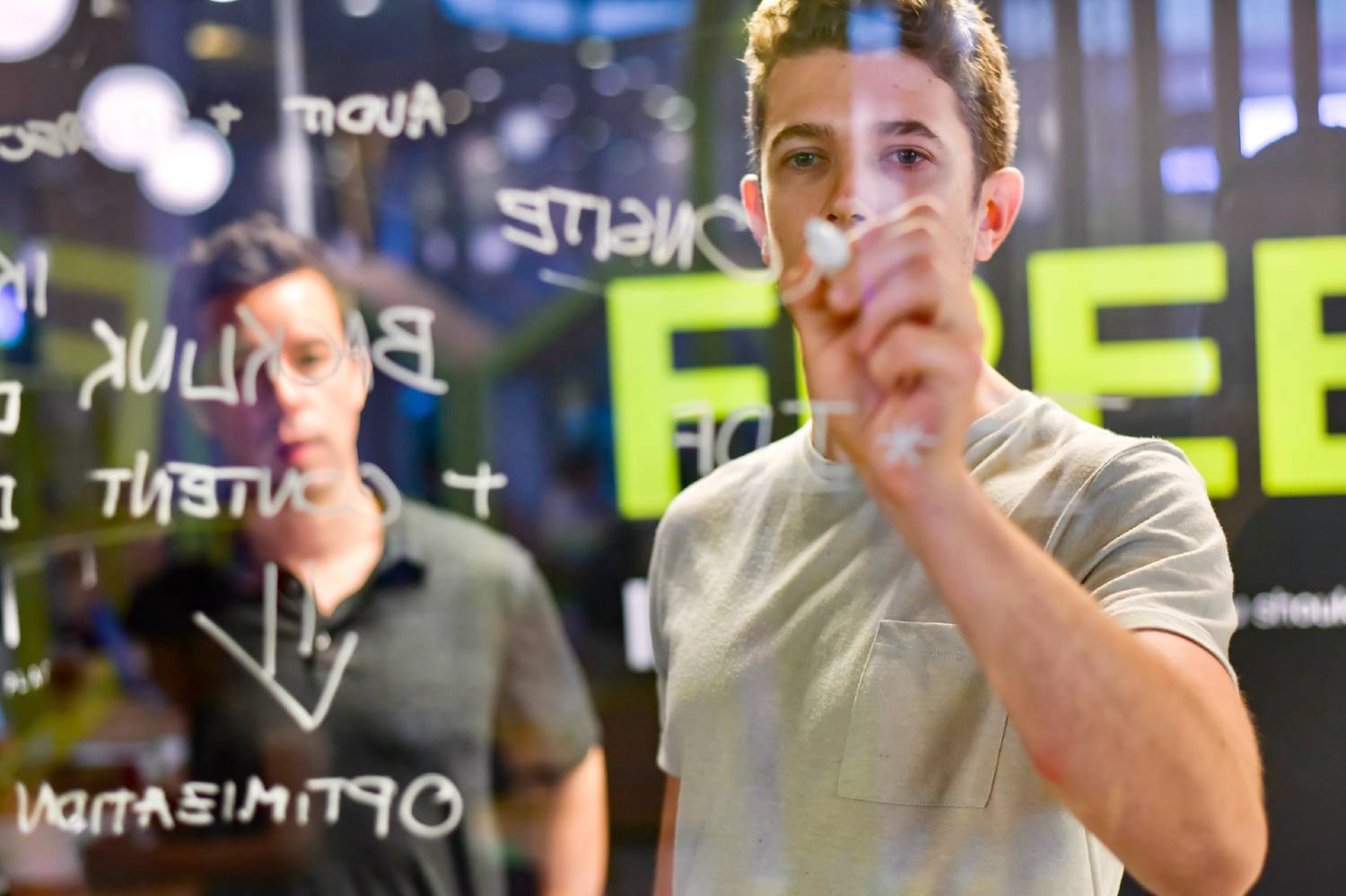 Top free digital tools for editors and content managers
Gone are the days when editors and content managers only needed to rely on team brainstorming sessions to get the best story ideas out on the table each week. While in-house brainstorming is still important, there is now also a bevy of free digital tools to help content managers understand what the audience is actually craving.
In today's fast-paced media landscape, it's survival of the fittest. When used optimally, these tools can make your editorial process and decisions more efficient and effective in the long run.
Often, it's simply a matter of understanding and adopting a few easy and powerful tools that separate the winners from the losers (in terms of capturing an audience). Here are a few below, in no particular order, for various purposes.
Finding story ideas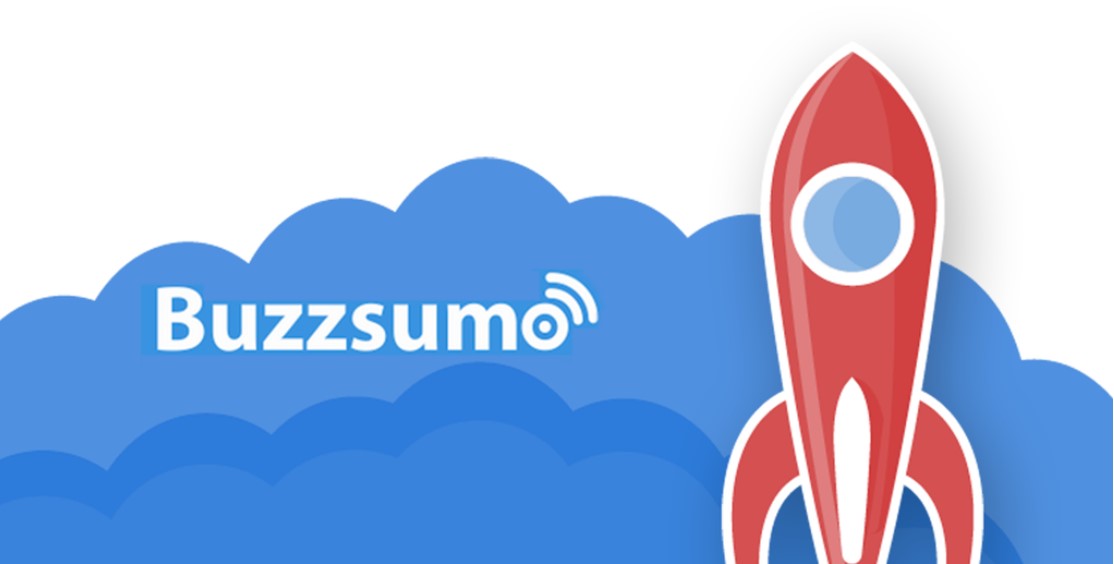 There are four tools we recommend in this category. The obvious ones are Google Trends and Google Keyword Planner. The former can help you find trending keyword searches in specific countries over the past 24 hours. The latter can help you analyze the keywords further by finding information about their search volumes. It can also recommend alternative keywords.
You can complement the two with BuzzSumo. It's packed with plenty of features, but the one we love the most is its ability to help you find the most popular pages based on a certain keyword. If needed, BuzzSumo can also help you find the highest trending pages in each country over the past 24 hours.
If you're looking for stories specifically for the US market, another useful tool to look at is Currents, powered by Parse.ly. You can view the most read articles daily in each category.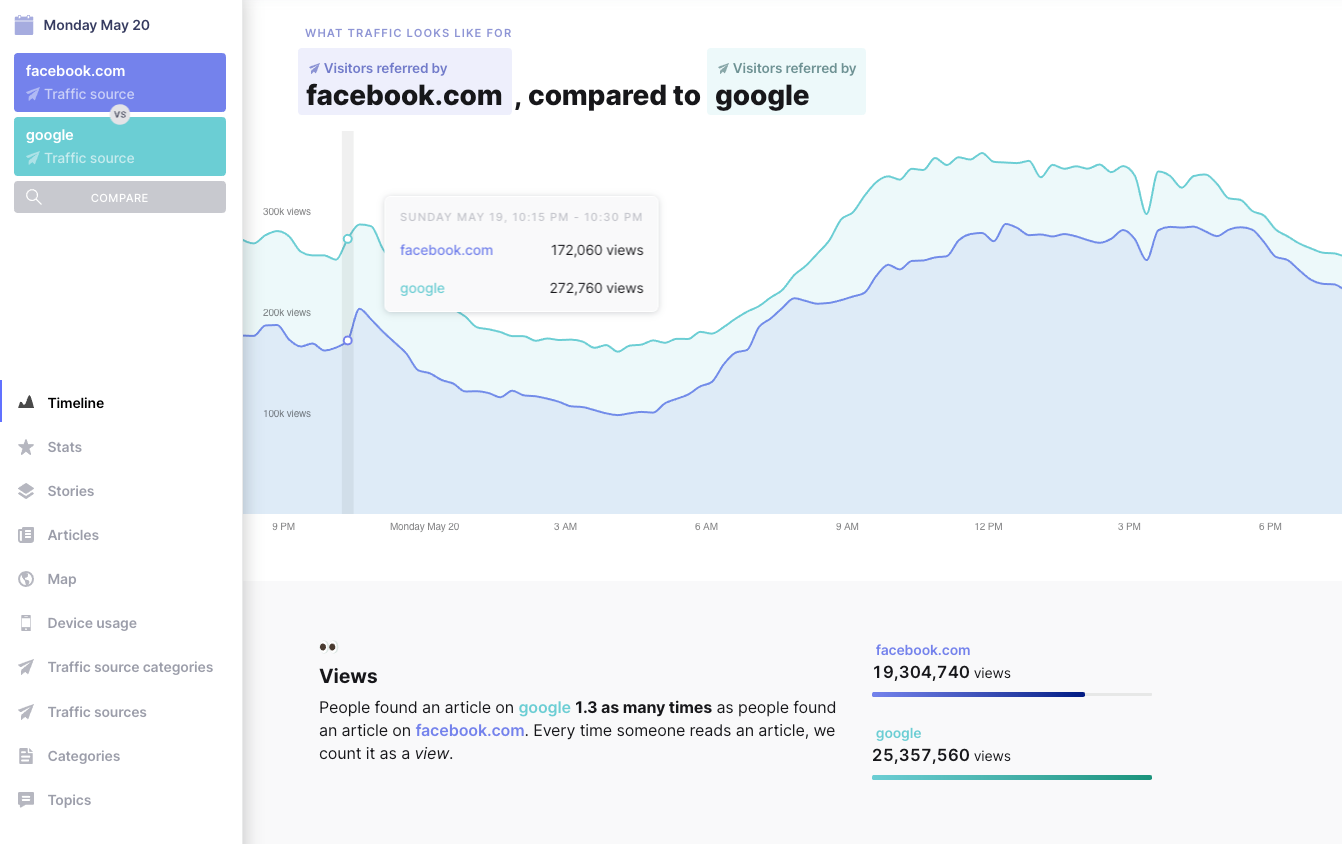 Google Trends and Keyword Planner are free tools, while BuzzSumo and Currents are considered freemium. It's quite straightforward to use Currents' free version. For BuzzSumo, though, you'll need to sign up on its free trial first, and then continue using the free version after the trial is over.
Assigning interviews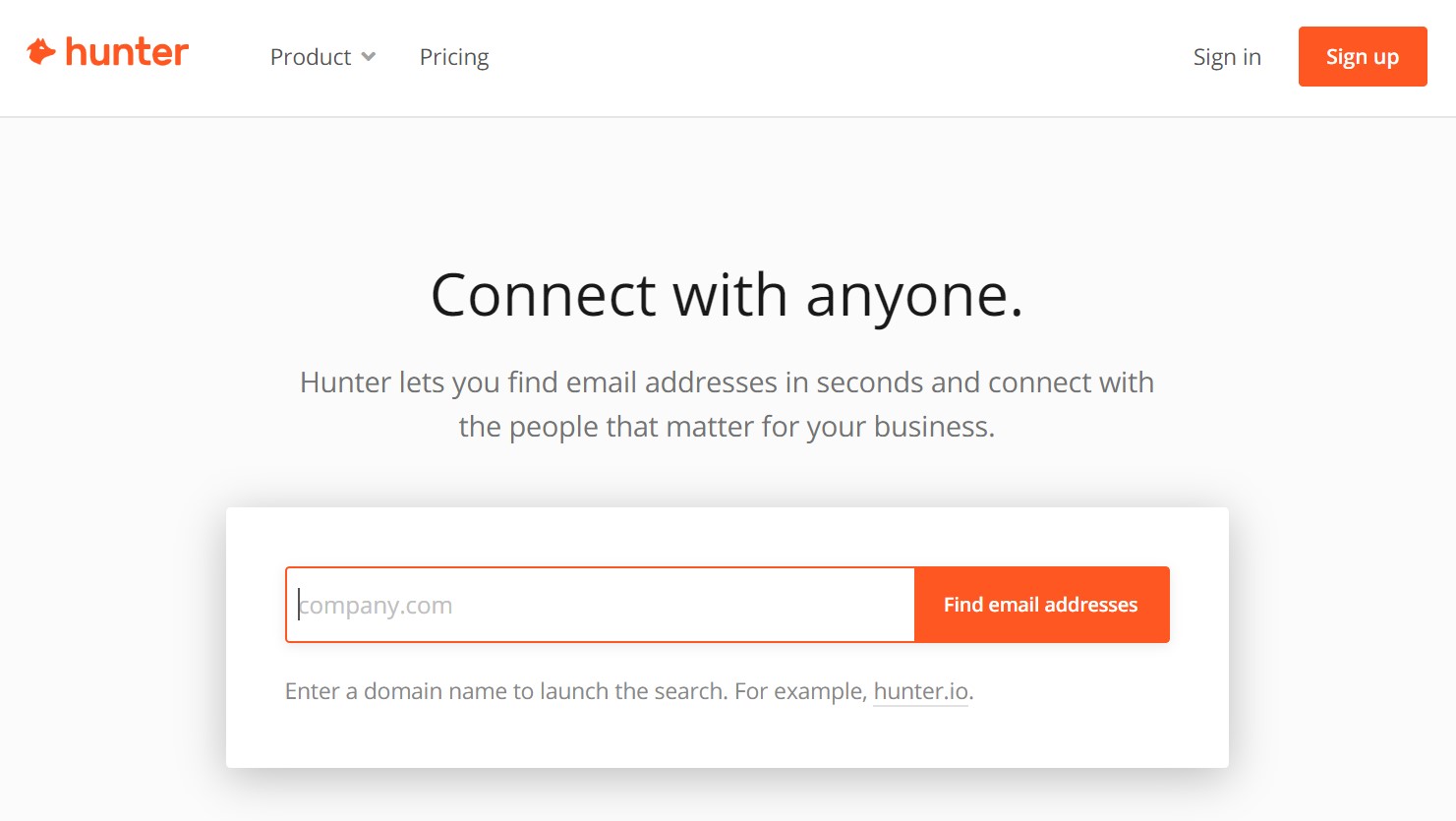 There will be times when you want to commission a more authoritative story for the audience. When this happens, you may want the writer to glean expert insights for the piece, rather than just grabbing it from other articles or a press release.
To help your writers find contact details of the person you want to feature or interview, we recommend using Hunter.io and FindThat.Email. These tools offer generous free credits each month (50 to 100). You can use the credits either to find someone's email address or to verify whether an email is valid.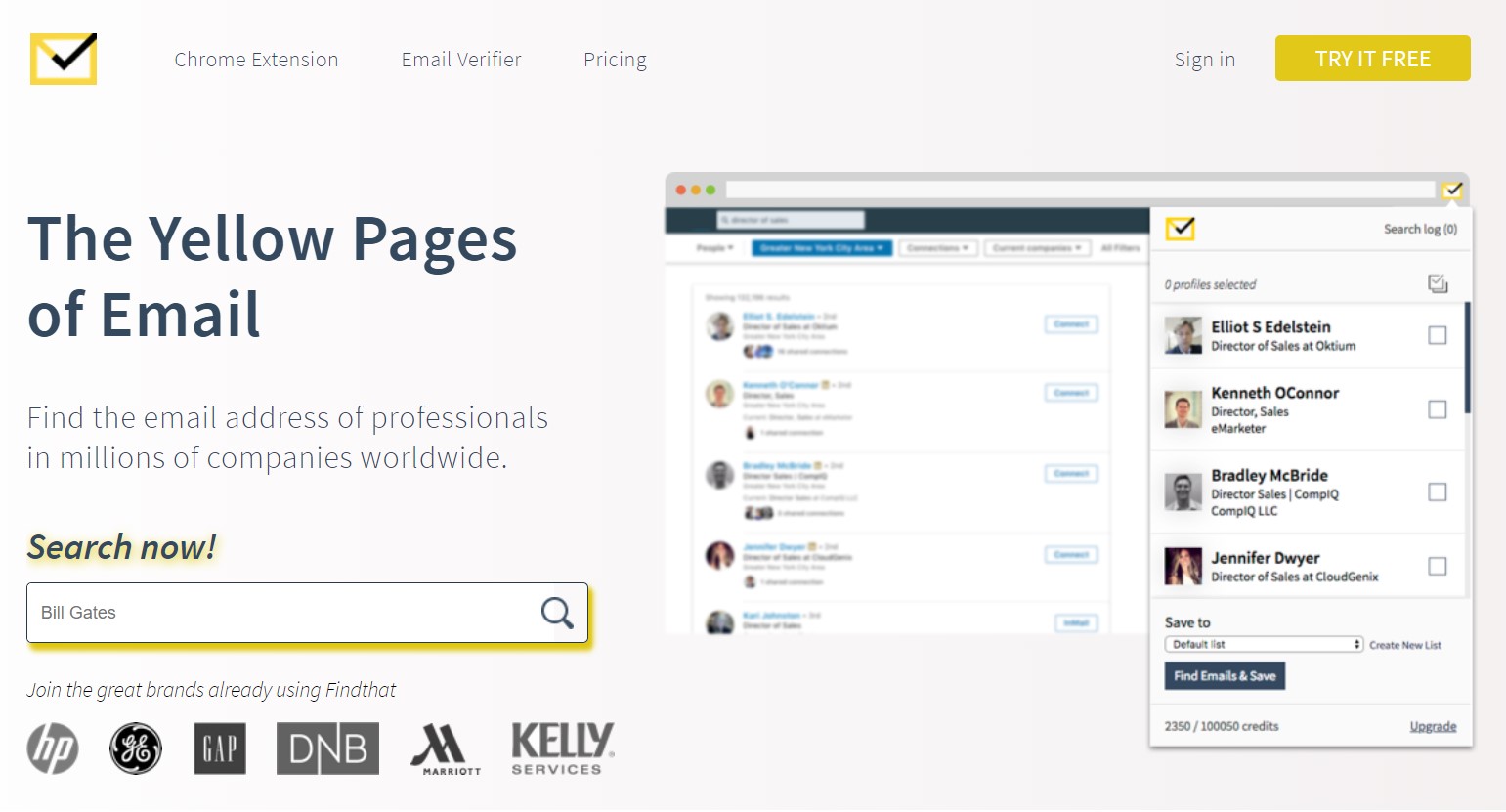 Another tool to make life easier for interviews is Otter.ai. This time-saving tool offers a real-time audio transcription feature, where you can record a meeting or an interview, and get the audio transcribed into text instantly. This is useful to make sure your writers can craft content efficiently after conducting their interviews. Otter.ai's free plan offers 600 minutes of live transcriptions per month.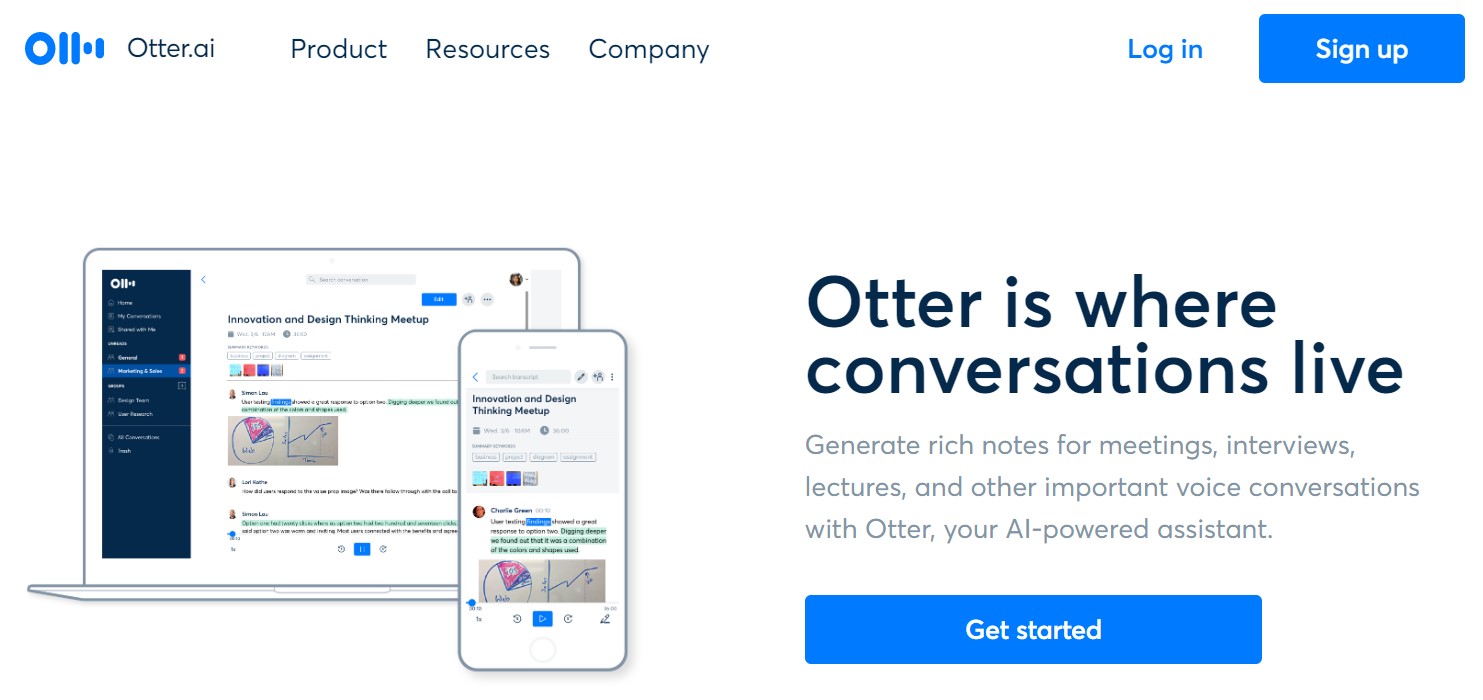 Working with appropriate freelancers
When you need extra hands to produce in-depth stories, you may want to consider working with reputable freelance writers and journalists. But finding high-quality freelance journalists and writers can be a painstaking process.
In this case, we recommend ContentGrow, a platform that provides a curated list of hand-picked freelance writers and journalists for each project and budget.
It's free to receive a shortlist of talent recommendations and start using the app. If you're happy with the candidates, you will need to work with them inside of ContentGrow's virtual workspace.
Save time and money on talent management with ContentGrow. Our team helps you get the best freelance writers and journalists at your preferred rates. Fill out the form below to get your own shortlist of talent or visit the site to get started.