How Customer Camp doubled its newsletter audience in nine weeks
Customer Camp CEO Katelyn Bourgoin shared growth hacks that helped her firm acquire more than 4,000 new subscribers in nine weeks.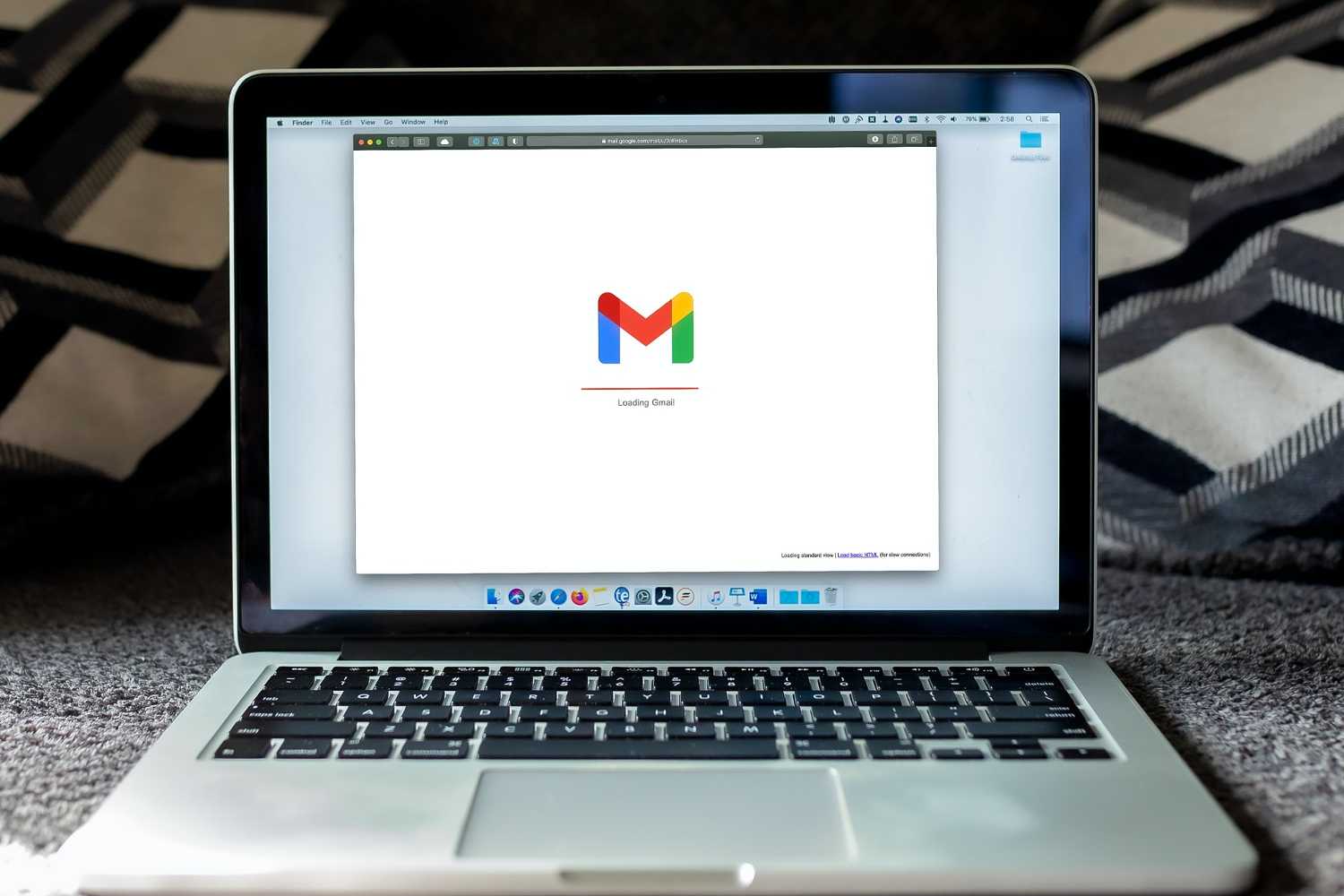 Launched in 2019, Customer Camp is a training and research firm to help product teams and marketers understand their customers better.
CEO Katelyn Bourgoin recently shared that it took her team 12 months to get its first 3,000 newsletter subscribers.
Then, they figured out how to double that number in just nine weeks. She elaborated on her growth hacks in a recent Twitter thread.
As a side note, Bourgoin's newsletter, called Why We Buy, is a free weekly digest helping readers learn buyer psychology in three minutes per week. It currently has more than 11,000 subscribers.
Here are the six newsletter growth tips she shared for fellow marketers and entrepreneurs.
Tip 1: regularly remind people to subscribe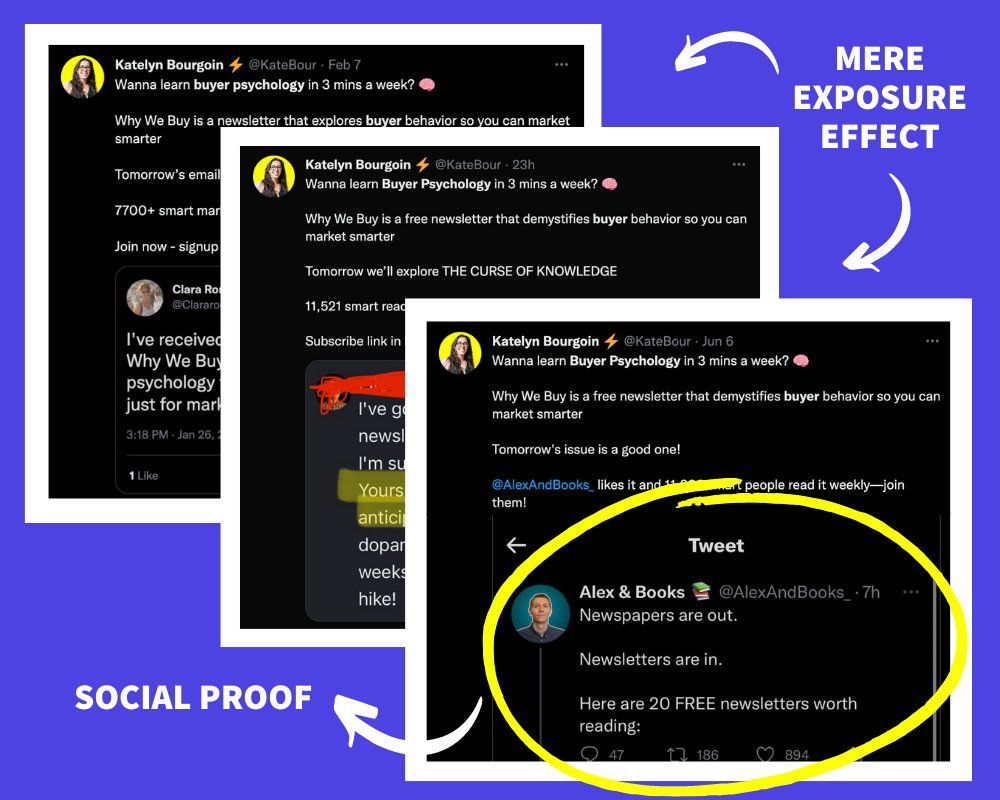 Bourgoin consistently promotes her newsletter twice per week with the following schedule:
1st reminder - one day before the newsletter goes out
2nd reminder - one to three hours before the newsletter goes out
According to her, sending out these reminders significantly increases the newsletter's exposure and builds people's trust.
"The more people see something, the more they come to like and trust it," the entrepreneur says.
Additionally, she makes sure to share a screenshot of a reader's praise (serving as social proof) to help convince other people to subscribe as well.
Tip 2: create and optimize the newsletter opt-in page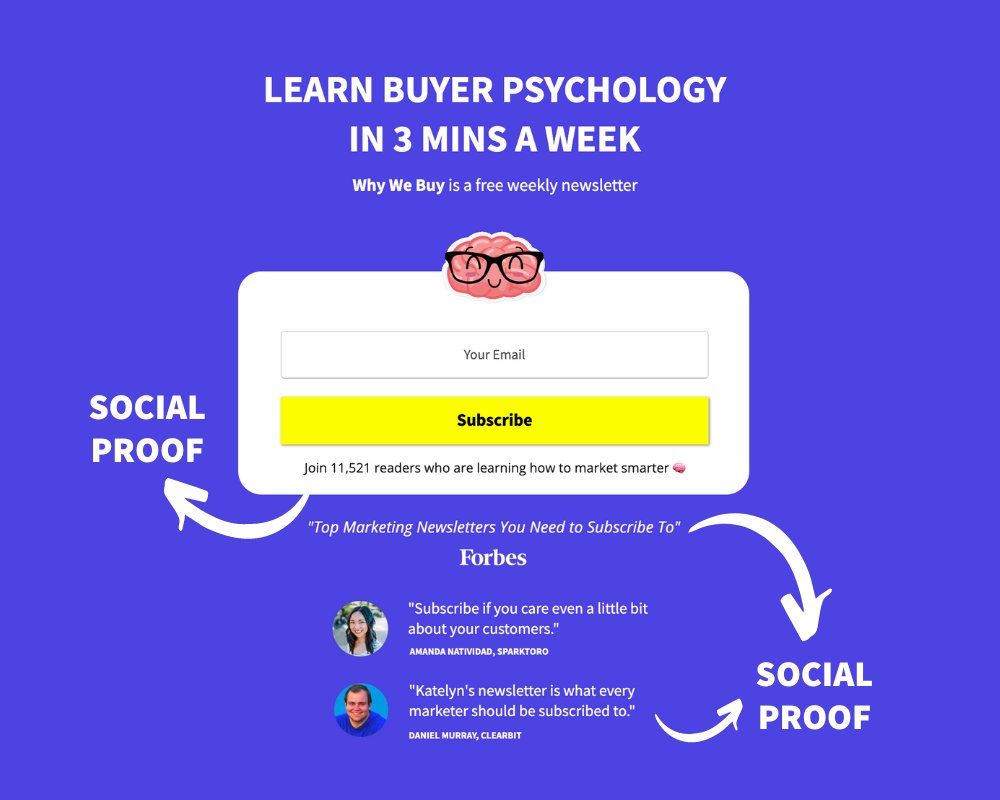 Customer Camp's newsletter has an opt-in page. After A/B testing this page, Bourgoin says that the current iteration now has a 54% opt-in rate.
The page consists of the following:
the pitch (what the readers will get out of the newsletter)
authority bias (she added a quote from Forbes' coverage)
social proof (consists of readers' praise and the total number of subscribers)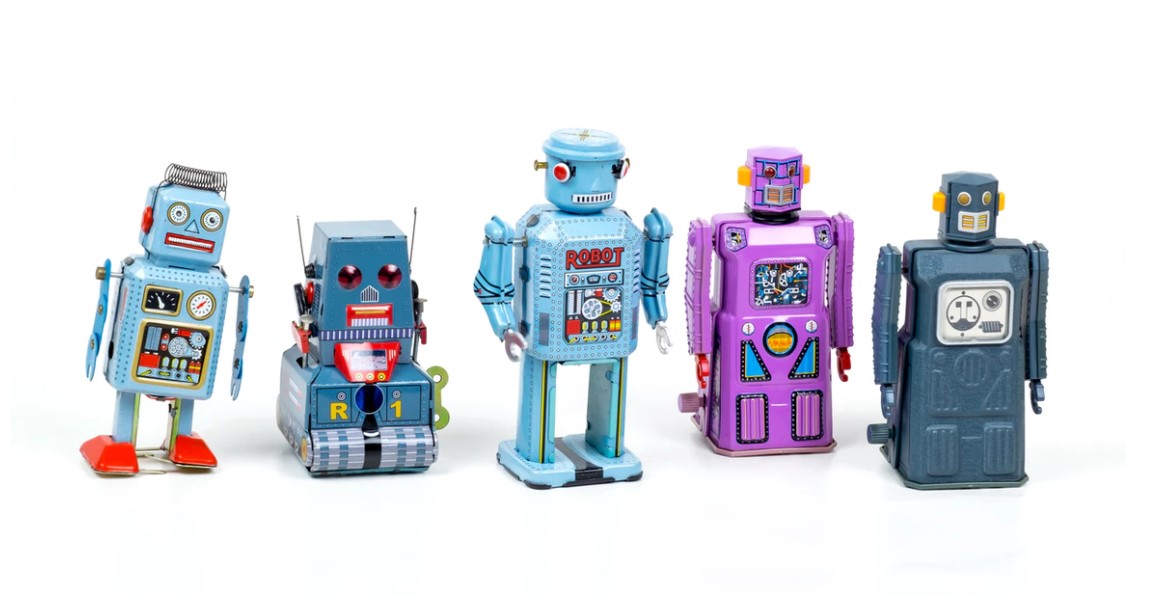 Tip 3: get people to respond to the newsletter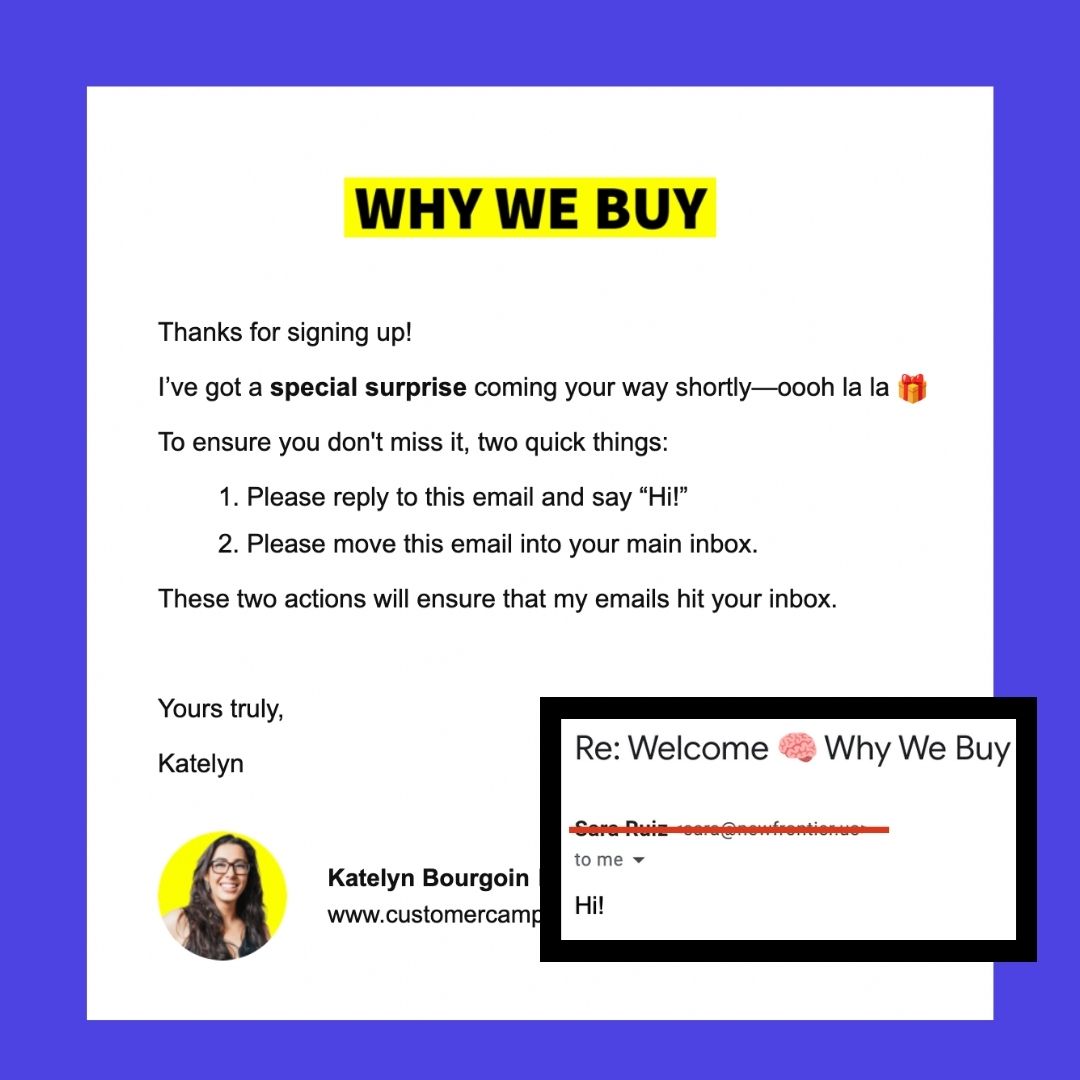 "If someone replies to your email, that signals to their email provider that your email address is safe, and it's less likely that you'll end up in spam," explains Bourgoin.
In her case, she increased the firm's reply rate by 20x after offering a special surprise and asking readers to reply.
FYI, her surprise gift is a buyer psychology cheat sheet.
Tip 4: deliver surprise value
As mentioned, Bourgoin gives all subscribers a free cheat sheet. The main goal is to wow the reader by providing something valuable.
She explains, "When we receive something unexpectedly awesome, our brain floods with happy hormones. Behavioral scientists call this DELIGHT. And it's delight—not satisfaction—that drives loyalty."
Additionally, giving out a gift also triggers the reader's urge to reciprocate, which is very useful for the following tip.
Tip 5: ask for referrals at the right time
Bourgoin recommends that marketers only ask for referrals after the readers get some value. So wait until the subscriber reads at least two newsletters before making the ask.
Customer Camp provides two referral incentives: donation-per-referral and enter-a-draw-for-consulting. The company claims that it got 374 new readers from this tactic.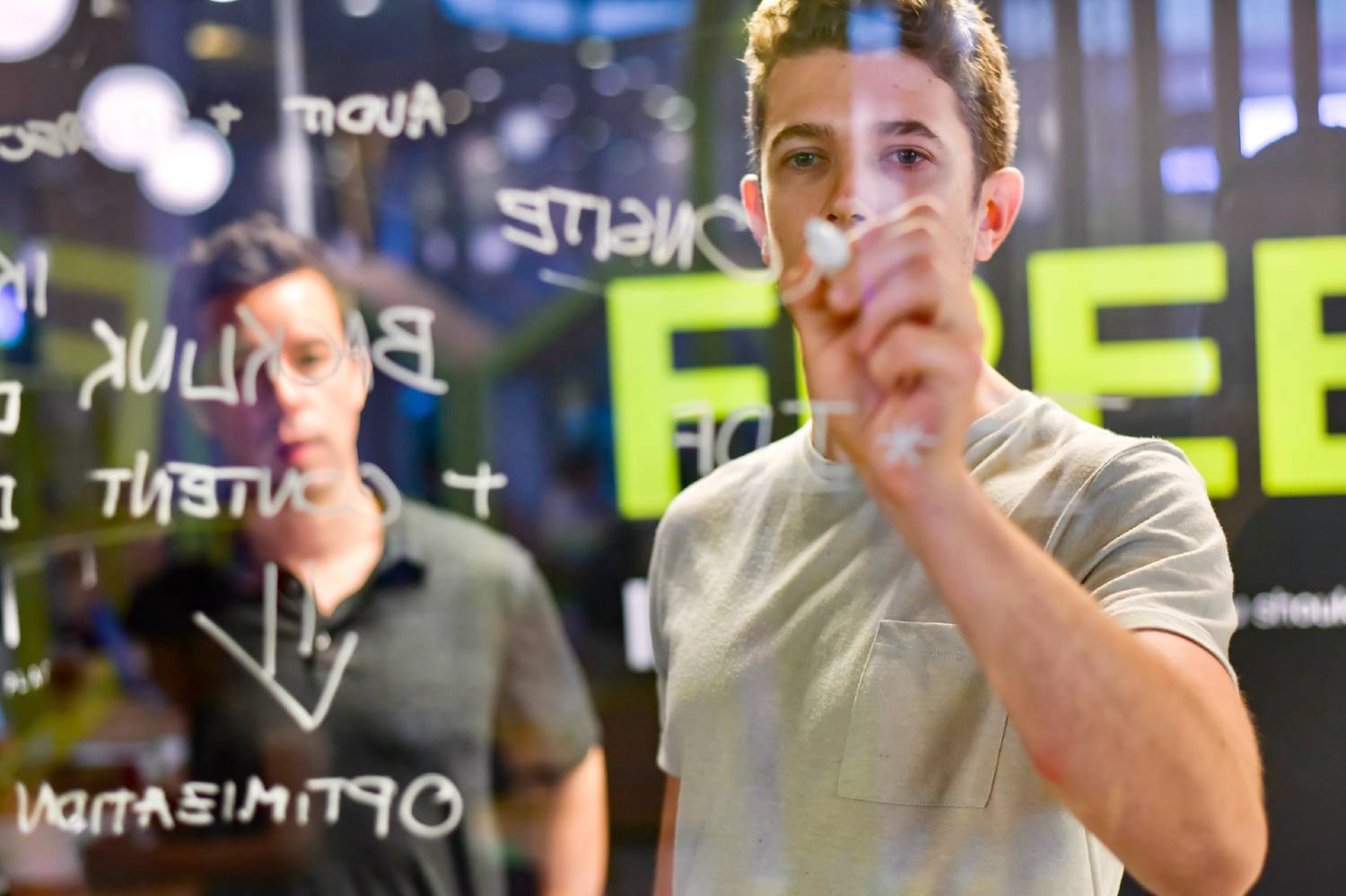 Tip 6: be patient
Bourgoin reminds everyone that there is no such thing as an overnight success. It takes time to build growth momentum. She says, "Growth compounds slowly at first… then fast."
So for those who just started on the newsletter journey, be patient and experiment your way to more subscribers.