Buyers on ContentGrow can now pay in Indonesian Rupiah
ContentGrow's payments system solves a host of common headaches for brands and publishers. Now, buyers can top up and pay freelancers in Indonesia Rupiah.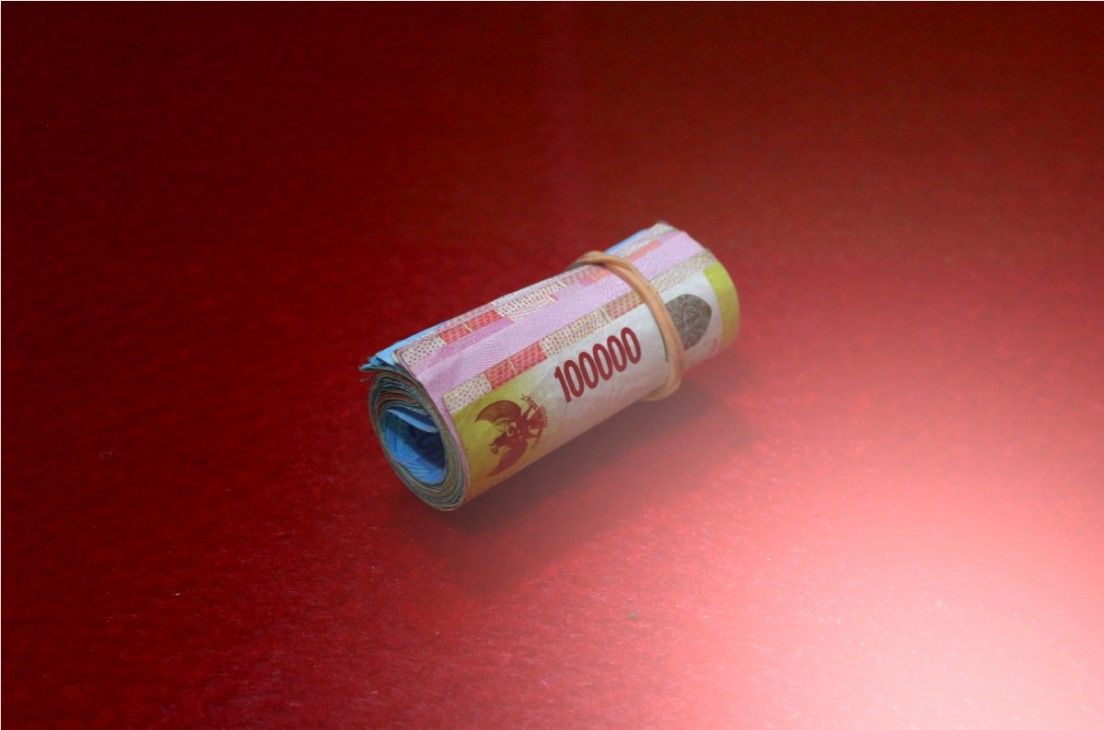 ContentGrow recently revealed its new payments system, allowing publishers, brands, and content teams (the buyer side of our marketplace)  to top up and pay freelance talent (the seller side) directly. Until now, buyers were limited to US Dollars, Singapore Dollars, and Hong Kong Dollars. Today, we're proud to share that payments can now also be made in Indonesian Rupiah, straight to local bank accounts.
Top up and pay out
Our system for paying freelancers in IDR is built on Xendit — Indonesia's answer to Stripe. Buyers may top up in any amount of their choosing. This can be done via bank account or credit card.
In addition to the amount topped up, ContentGrow implements a 10% top-off fee (e.g. topping up IDR 1.000.000 means the buyer pays IDR 1.100.000). On our side, this takes care of taxes, bank fees, and even provides small revenue to keep the lights on.
To gain an idea of whether this is worth it or not — as a comparison — various other freelance platforms can charge buyers as much as 25% or higher, while offering no further service or value-add.
ContentGrow lets users top up and instantly pay freelance teams in Indonesian Rupiah.  

After topping up, the balance will be reflected in the buyer's financial history (Note: using a credit card may take some time before the balance is reflected). Users can then visit the invoice area for each project contributor.
After generating an invoice for fees that are ready to be paid, users need only click one button. The money will instantly be sent to the contributor, and the transaction is complete.
Here's how it works
1. Open the My Company area of your ContentGrow account
2. Select the option that says Make payments in IDR
3. Create a top up invoice in the total amount that you wish to pay freelancers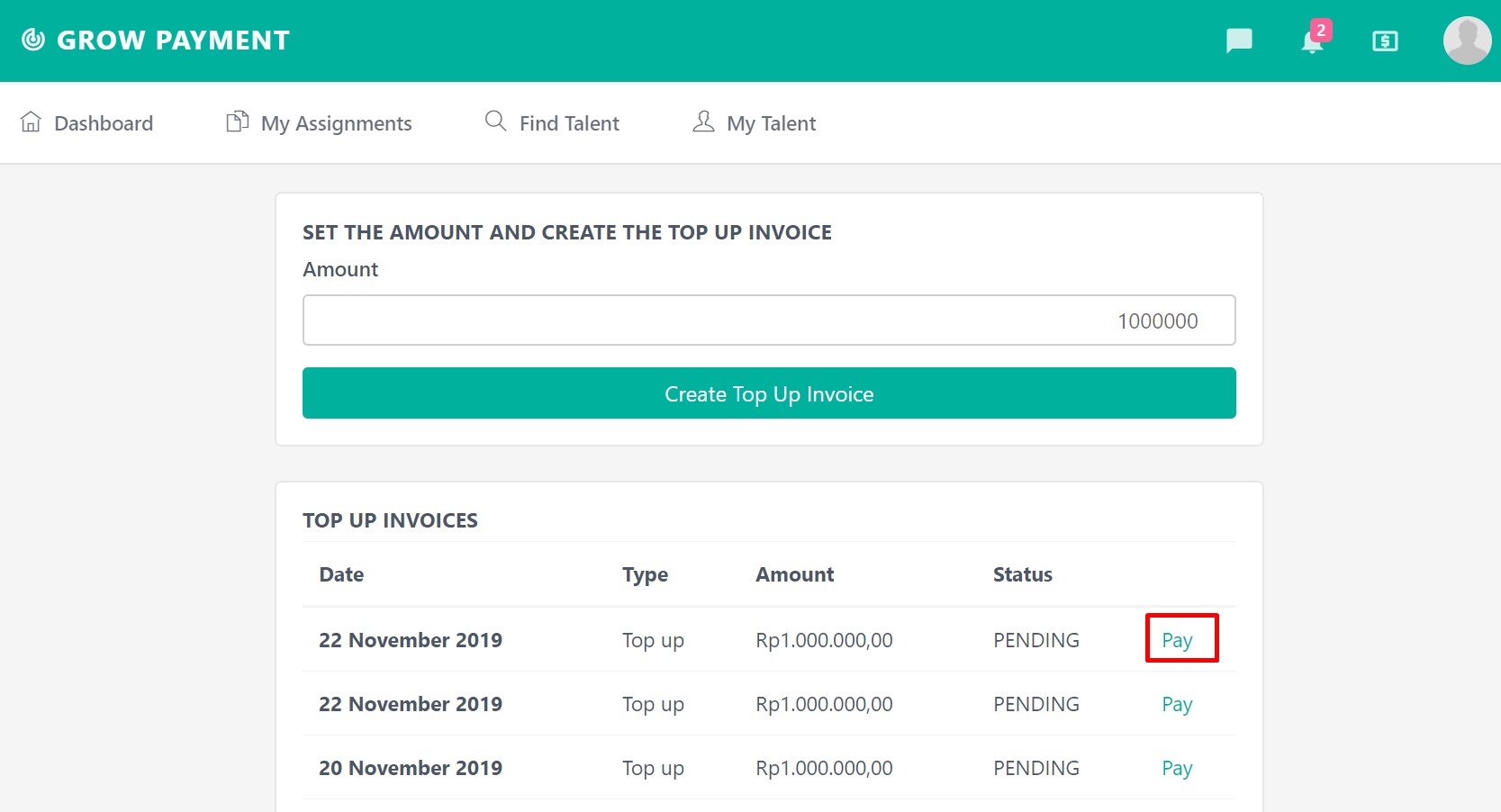 4. Transfer funds to the virtual account assigned to your payment method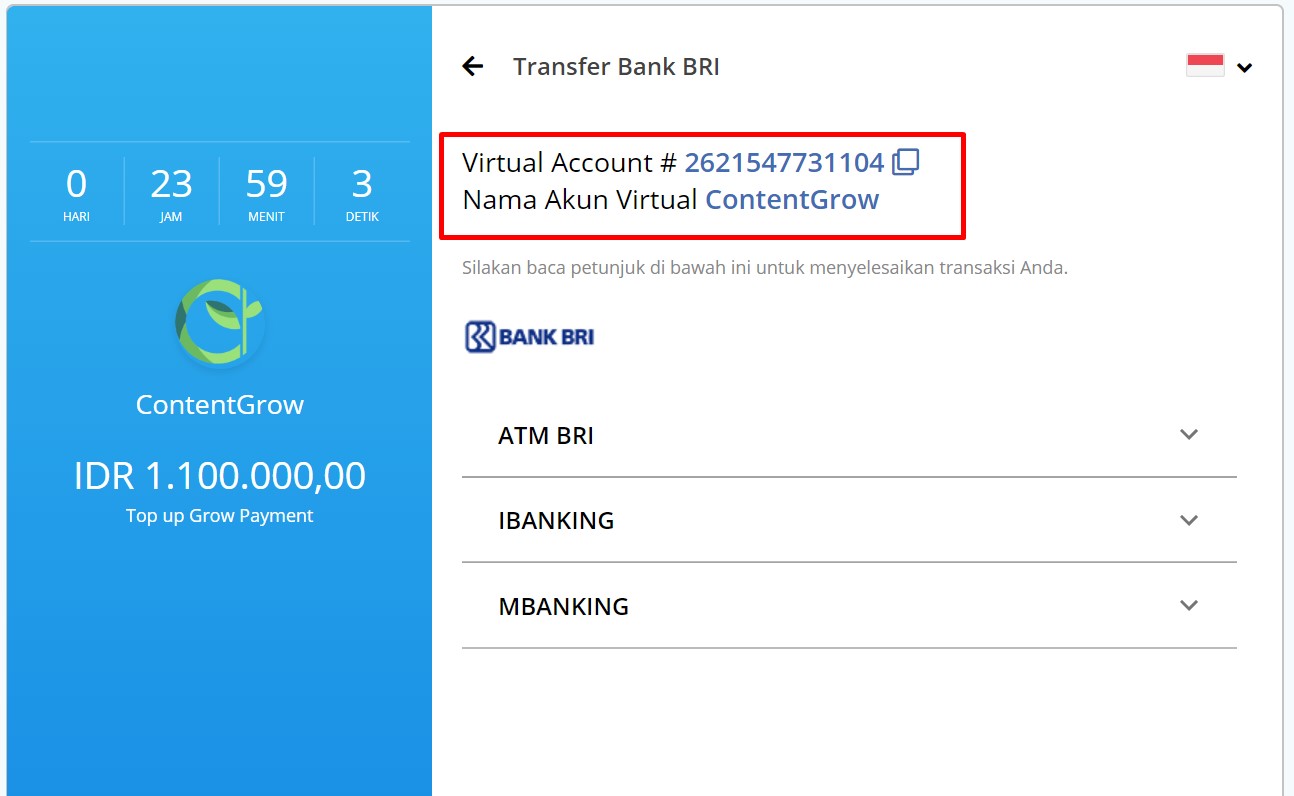 4. Your balance will soon be reflected
6. Freelancer payments can now be settled with one click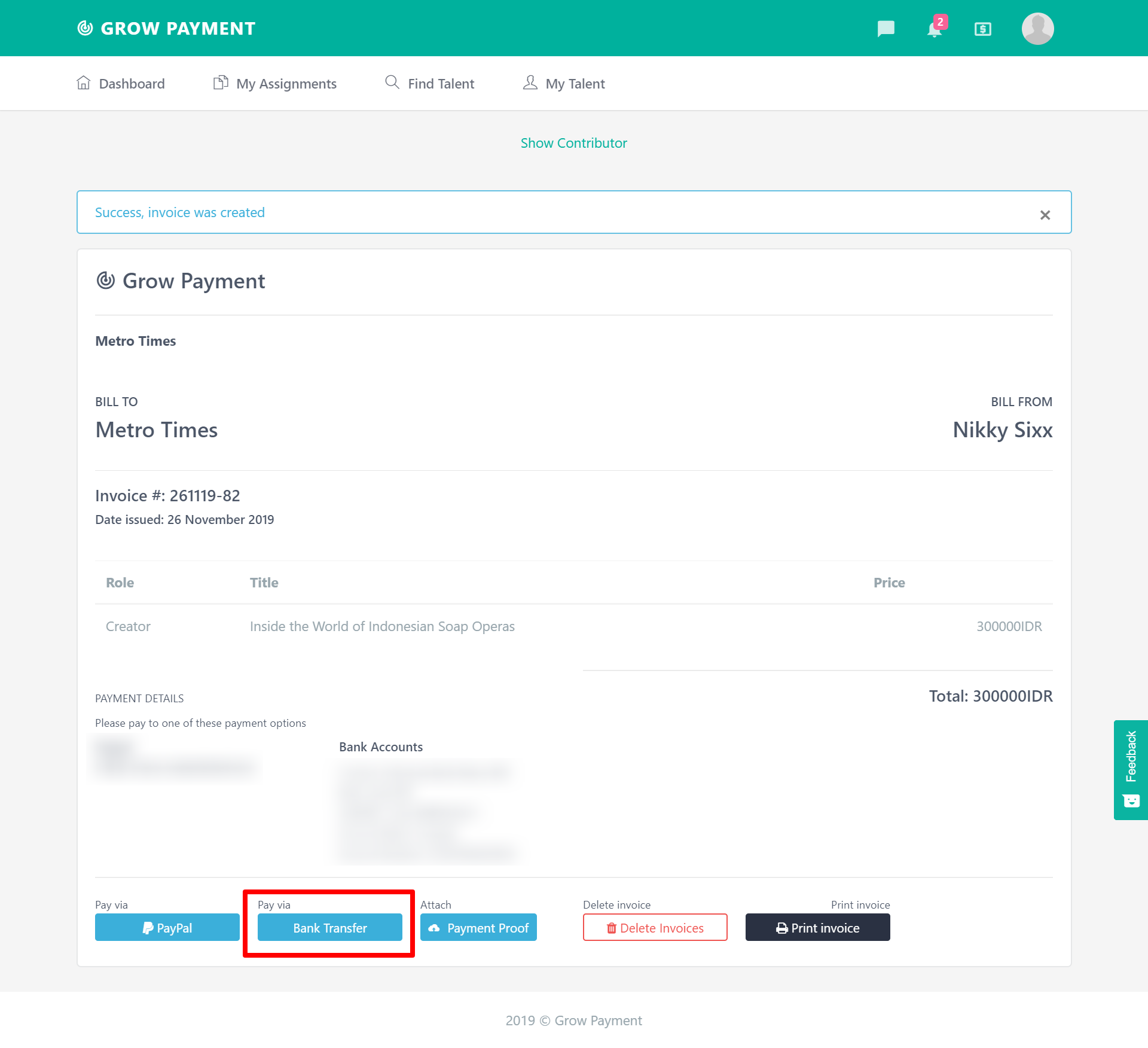 Give your admin a break
While other content teams are stuck with the old fashioned way of managing out-of-house talent (e.g. manually calculating non-fixed payouts, tracking a bunch of bank accounts, providing proof of payment for each and every contributor, pain-stakingly harvesting tax IDs, and more), ContentGrow's IDR top up and payout method consolidates everything into two easy steps.
Everything is automatic and the only vendor info you need to track is ours.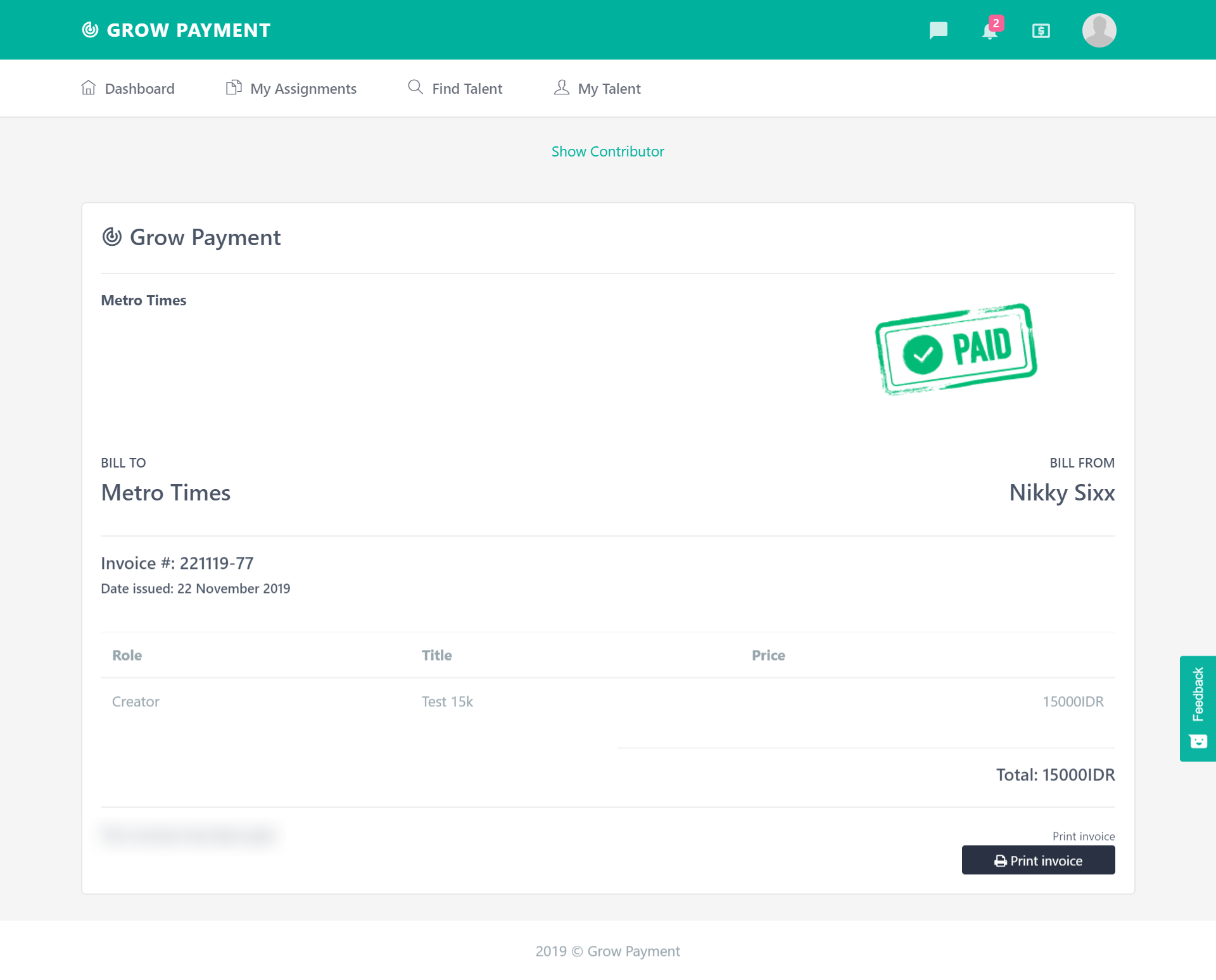 The amount of time, energy, worries, and headaches this is proving to save administrative departments is also reportedly well worth it.
So far, ContentGrow has been able to provide tangible value for publishers and content teams in Asia. Multiple users have reported seeing a return on investment.
See: ContentGrow review - a specialist's marketplace for journalism and PR
Save time and money when producing high-quality branded content. ContentGrow helps marketing teams work with perfectly-matched freelance writers and journalists at preferred rates. Fill out the form below to get your own shortlist of talent or visit the site to get started.