How Wallex growth hacks its marketing game en route to 20K clients
It's not easy to acquire 19,000 B2B customers as a new tech company in Asia. Wallex's Hiro Kiga shares simple growth hacks that fellow marketers can learn from.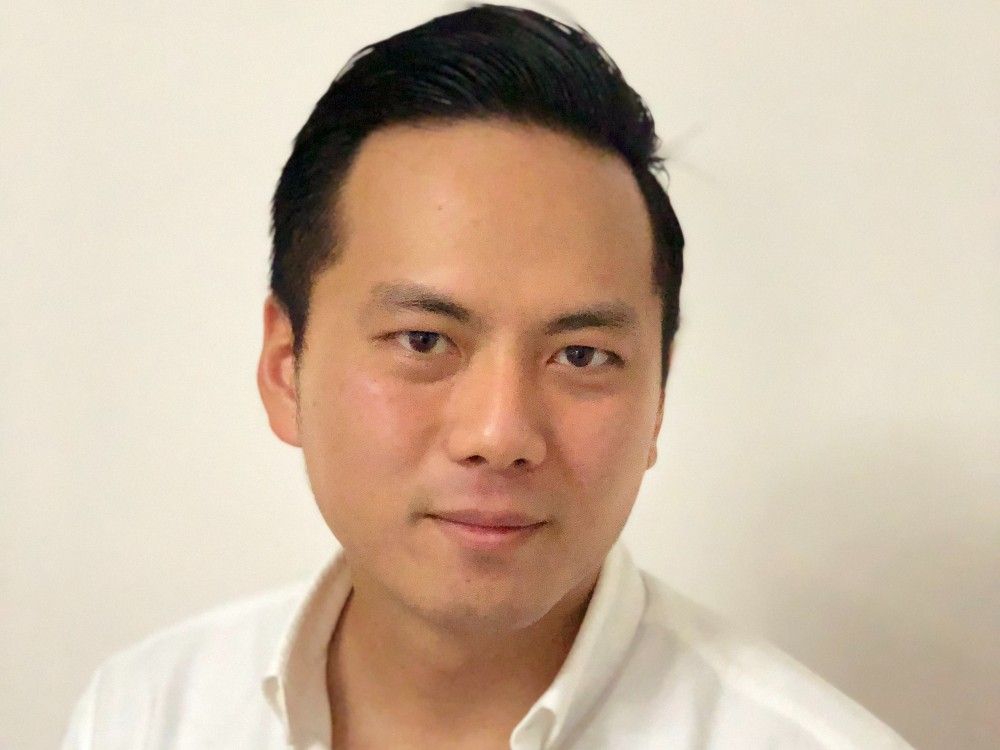 Singapore-based digital remittance platform Wallex has grown quickly over the past five years. Operating in four Asian markets (Singapore, Indonesia, Hong Kong, and China) the startup today claims to have processed more than US$1.7 billion in transactions from more than 19,000 customers.
While there are several digital remittance services in Asia, something that sets Wallex apart is its laser-focused approach toward the B2B market. This includes offering specific solutions like API integrations and dedicated account managers for each enterprise client.
ContentGrip spoke with Wallex's co-founder and COO Hiro Kiga, a former venture capitalist at GREE Ventures and other firms, to find out more about the fintech brand's content and marketing strategy — namely how it was able to reach an inflection point via simple growth hacking.
Personal networking and word-of-mouth
"There needs to be a certain level of trust when we want to handle people's money," explains Hiro. According to a recent Accenture report, non-traditional finance providers like Wallex need to put more effort into gaining customer trust than their traditional competitors.
To this end, Wallex's priority was to secure all required regulatory licenses before operating in a particular market. The firm acquired its remittance license in Singapore first, then in Indonesia shortly thereafter. The team turned around and used this news as marketing fuel by mentioning it extensively on Wallex's website and through PR campaigns.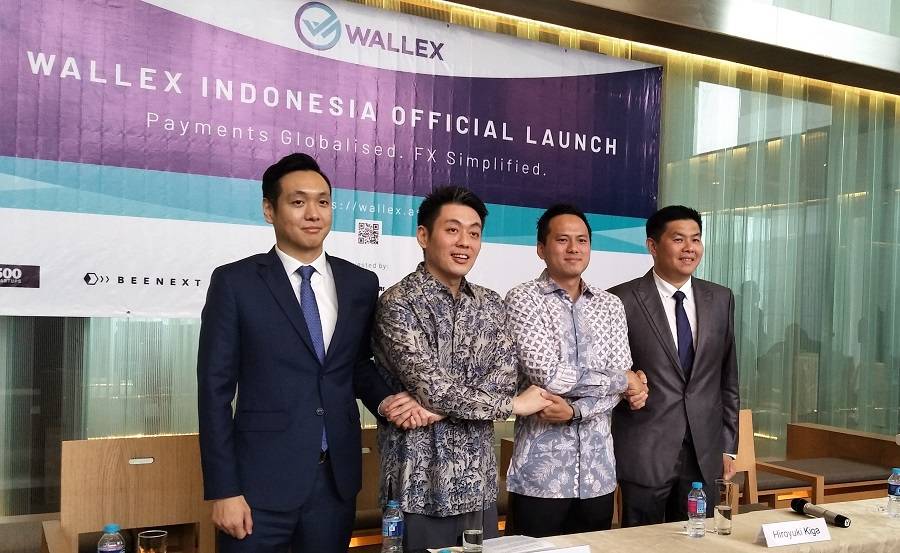 The team kicked off its sales effort in 2016 by targeting friends and family. "Our initial go-to-market strategy was just leveraging our own personal networks. So in the early days, it was basically just me and my co-founder doing a lot of sales," explains the entrepreneur.
In terms of growth hacking, he also mentions two distinct playbooks that worked for Wallex. First, he would pay attention to new startup funding announcements in the press. Thanks to his tech venture capital network, there was a good chance that he knew the investors behind a given deal.
Hiro recalls, "After seeing new investment rounds, I would reach out to the investors and congratulate them. Then, I would ask if they could introduce me to the startup because I have a way to help them save costs on foreign exchange."
With this simple and repeatable act, Wallex was able to get a handful of Singaporean startups as customers early on. According to Hiro, they were the ideal target market, as startups in Singapore tend to raise funding in USD and then operate internationally. It was normal for a Singaporean startup to have a regional team and pay their salaries in different currencies (think programmers in India, ops managers in Indonesia, etc).
Taking the growth hack one step further, Wallex also found that it could hire experienced employees and then leverage their networks in the same way.
He explains, "Our early competitor shut down their operations at the time. We were able to pull in their sales team and this is how we got some initial anchor clients outside of the startup world."
Building trust with content
In late 2018, Wallex expanded to neighboring Indonesia. By then, the company had acquired a money transfer permit from the Bank of Indonesia and raised funds from Central Capital Ventura, the VC arm of the archipelago's popular bank BCA.
Hiro explains that it was far easier to gain customer trust after securing the crucial 'stamp of approval' by one of the top banking players in Asia.
"There are usually two levels of questions in terms of why customers can trust us," explains Hiro. "First, we tell them that we have money transfer licenses in multiple countries. Then, when customers say something about us being new and small, we'll tell them that BCA invested in us. That's usually enough to alleviate concerns."
Another thing the team did to establish trust was structuring the Indonesian entity to be fully owned by local citizens.
Hiro adds, "We're following the local regulations. But it also turns out that, in the context of trust, telling Indonesian customers that we're an Indonesian fintech company resonates much better than saying we're a Singaporean fintech firm."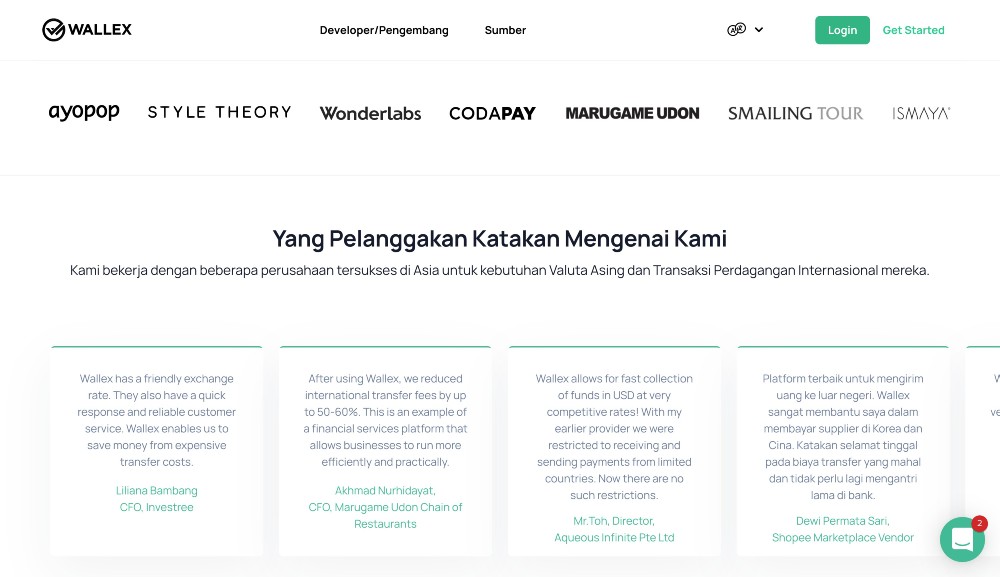 After establishing multiple footholds in the region, the Wallex team then decided to invest more into content to further establish its credibility. On the company's website, visitors can easily find case studies and testimonials from anchor clients like global food chain Marugame and international lifestyle brand Ismaya Group.
Refreshingly, Wallex also shares its traction numbers in plain view. On the website, it shows a gross transaction value of US$1.7 billion, 75,000 transactions, and 19,000 customers. Hiro mentions that he believes it's a smart idea to do this for brands that rely heavily on trust and reputation. The team is confident that Wallex has achieved a higher gross transaction value than the majority of its competitors in Indonesia.
It's also easy to find information about Wallex online. Using PR tactics, Wallex has been regularly featured by reputable regional media like Tech in Asia, Kompas, and e27.
"That's also done to increase our digital footprint," explains Hiro. "During the sales pitching process, customers will want to find out about us online. If they see articles about us — the case studies, partnerships, and investments — then they'll realize that we are legit."
In 2018, Hiro discovered another simple growth hack. The team made a policy of putting the Wallex logo inside of remittance alert emails so that people on the receiving end (those getting paid) would also become aware of the brand.
The team then looked into its 'power recipients.' For example, one company in Singapore regularly received payments from multiple firms in Indonesia.
After speaking with the company directly, Hiro found that it was easier to convert them into a 'sender' user, as it was already familiar with Wallex's brand.
Getting from 100 to 19,000+ customers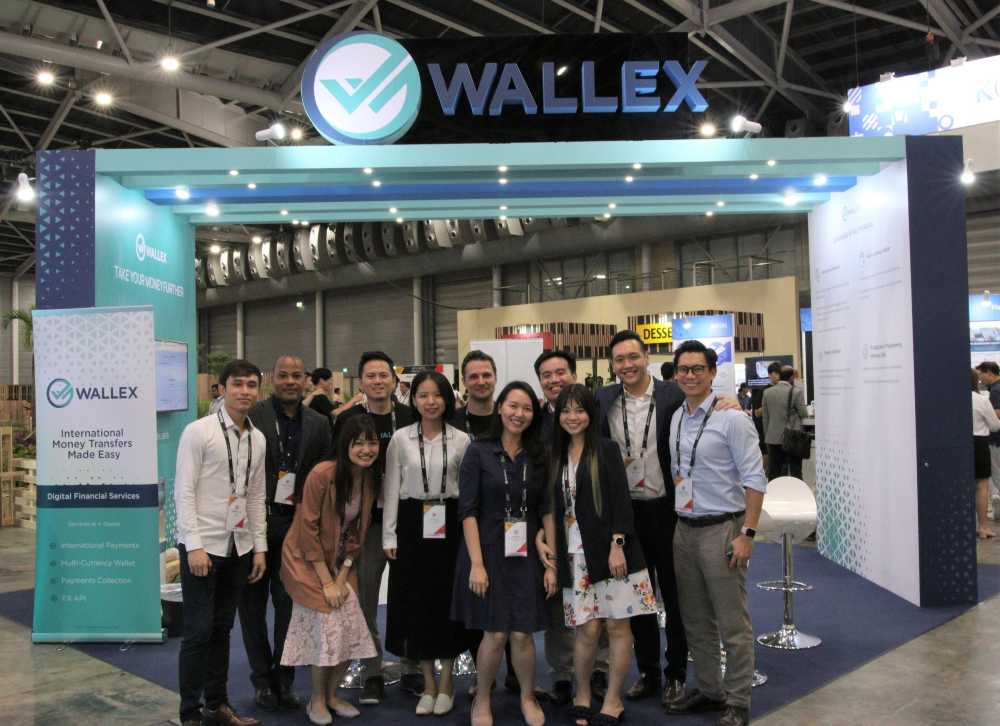 According to the COO, because Wallex is a business where trust matters above all else, customers often want to meet in-person before making a commitment.
Before the pandemic, the Wallex team would regularly participate in offline events. This became one of his team's most effective lead generation methods, and each event participation was tailored to Wallex's objective.
Hiro explains, "We would open a booth at fintech or ecommerce events, for example, if the objective was to expose ourselves and to show that we're credible. But if we wanted to focus on lead gen, then we would just go in as participants and collect business cards."
Hiro admits that Wallex struggled when the pandemic hit, as customers still insisted on meeting offline. But things became more fluid once clients became comfortable with Zoom meetings and Singapore got the virus under relative control.
Other ways Wallex generates leads include good old fashioned cold calls, working with channel partners (e.g. notaries that handle new company incorporations, etc), and simple word-of-mouth. According to Hiro, while Wallex does get organic sign-ups, most inbound users show up just to look around. The biggest conversions come from word-of-mouth and referrals.
See: 6 recommended press release distribution services for PR teams
Building thought leadership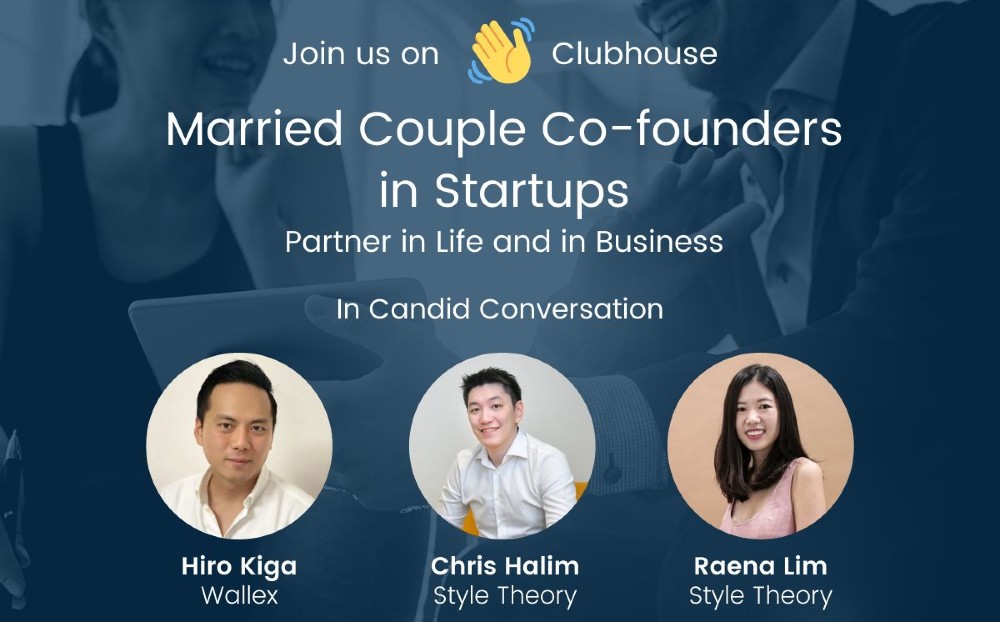 Today, Hiro actively shares his insights online, particularly on the podcasting app Clubhouse (@hirokiga). As a VC turned founder, he wants to help early-stage founders navigate the mistakes that he made, such as fundraising and organizational problems.
He says, "I just want to help increase their chances of building successful businesses.. I wasn't able to do this while I was working at GREE Ventures because I had no deep experience or stories until after I became a founder myself."
Sharing his own thoughts and content may prove to be beneficial to Wallex over time. Founders will be able to identify Hiro's business and get familiar with the brand. That said, Hiro looks at getting leads from his passion projects as a mere bonus.
"This is just my way of giving back to the community and supporting the ecosystem," he says.
See: 29 smart B2B content marketing examples and success stories
Hiro reminds fellow marketers that B2B and B2C marketing plays are extraordinarily different. What usually works for B2C won't necessarily translate well to B2B. It's important to test quickly what method works and what doesn't. Then, double down your resources on the channels that work.
According to Hiro, there will always be growth hacking methods that pop up along the way. But sometimes they're subtle, so it's super important for marketers to experiment if they think they've spotted one.
Save time and money when creating and distributing high-quality PR. ContentGrow's platform serves up the best freelance content professionals and helps marketing teams execute at scale. Fill out the form below to distribute your press release in APAC and beyond.