StashAway's Pierre Tirtadjaja: fintech marketing is all about trust
Fintech marketing pros can learn a thing or two from StashAway's Pierre Tirtadjaja, who shares his tips for generating great results.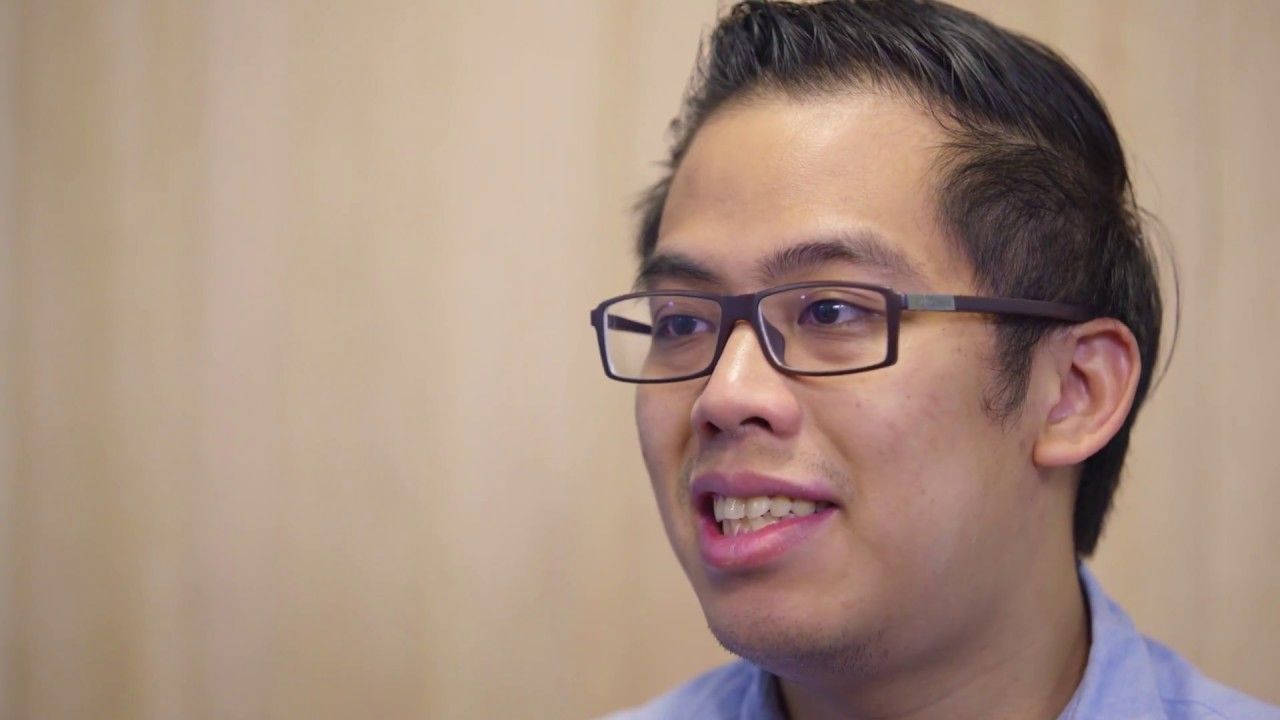 The global fintech industry was estimated to be worth a staggering US$5.5 trillion in 2019, and is expected to grow at a CAGR of 23.58% through 2025. Digital marketers who have joined the fray in recent years have discovered the importance of content marketing as a way of building essential trust with customers.
ContentGrip caught up with Pierre Tirtadjaja, Head of Online Marketing at StashAway. Pierre's company is a Singapore-based digital investment platform. It uses robo advisors to provide customized investment recommendations to individuals, allowing them to easily diversify their portfolios based on goals and risk preferences. StashAway currently operates in Singapore, Malaysia, and the UAE.
StashAway has a few different products on offer for different kinds of investors. For users who want to take a hands-off approach, StashAway Simple is a good example. It promises customers in Singapore a 1.4% annual return with no minimum balance. This is higher than the average interest rate for fixed deposits in the country, which currently stands at 0.92% annually. Beyond StashAway Simple, the firm's offerings also become more tailored for investors who want to be more active and have more control over their portfolios.
By offering an investment product for newbies and veterans alike, StashAway has seen significant traction in Asia. The team recently announced that it now has a whopping US$1 billion in assets under management.
Coming from the ecommerce industry, Pierre quickly spotted the difference in digital marketing between the two sectors. He offers three fintech marketing insights to fellow marketers.
See: 29 smart B2B content marketing examples and success stories
Educate customers with content
"One very important thing I notice is that we can't really employ an ecommerce strategy with a direct conversion approach into our digital marketing ads," explains Pierre. "Investing is a long consideration product, and we have to first establish trust with our customer. Therefore, content takes even more importance in our overall digital marketing strategy."
According to a 2019 report by Accenture, less than half of consumers trust non-traditional providers to look after their long-term financial well-being. As many as 77% still trust traditional banks for this. This is why fintech firms in 2021 need to go the extra mile to build relationships with their customers.
Officially launched in 2017, StashAway's early marketing efforts were focused on creating educational content. This was done to help introduce the service in general, while laying a foundation of trust with potential users.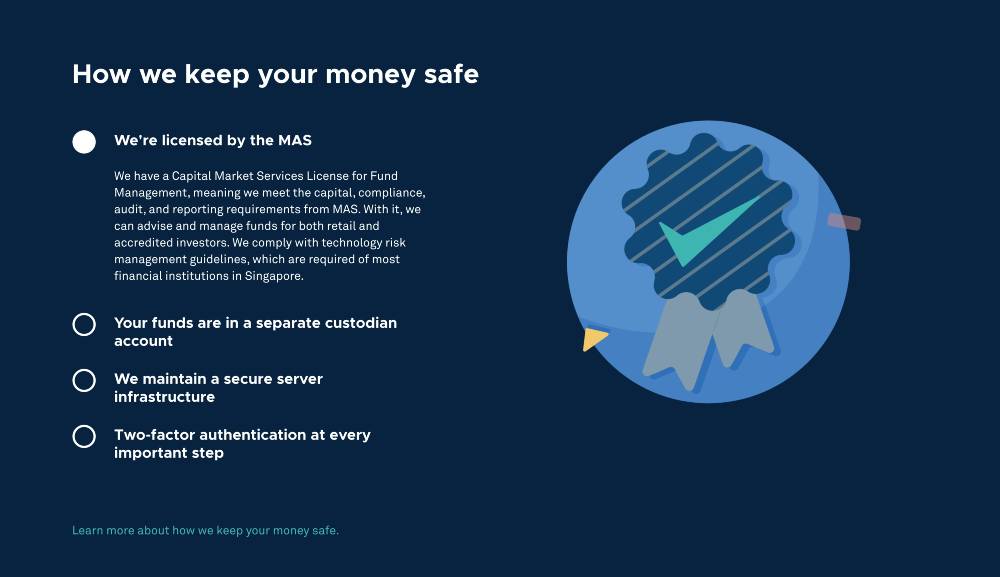 On StashAway's website, customers are able to find a variety of information related to the startup's services. This includes reasons why they can trust StashAway (e.g. operating with an official finance license, server security, team showcase, etc), earning projections, how their money is going to be managed specifically, and a dedicated help center page.
According to Pierre, one challenge the StashAway team faces is the fact that the company's performance relies heavily on market situations.
He explains, "When markets are not doing well, we see our conversion rate drop and people withdraw from our platform, which is technically not the right move — you should be buying when stock prices are cheap. So we are on a mission as well to educate our customers that we should think about a longer time horizon, and not react when the market goes down."
This is also where StashAway's educational content plays a key role. The team produces a variety of seminars, video interviews, articles, and podcasts. When it comes to original content, the focus is on quality over quantity.
See: How to hire editors: a complete guide of best practices
StashAway's co-founder and CIO Freddy Lim, as well as Head of Personal Finance Philipp Muedder take center stage in the content creation process. Together, they have more than 25 years of experience in cross-asset investing and portfolio management. They act as the faces of the company and are the authors of the majority of StashAway's content.
The Singapore site currently has around 120 pieces of content (video interviews, articles, etc) and 18 podcast episodes. After publishing, the team also repurposes and repackages its content to be easily shareable on multiple social media. This, in turn, helps Pierre amplify the condensed content's impact via digital ads.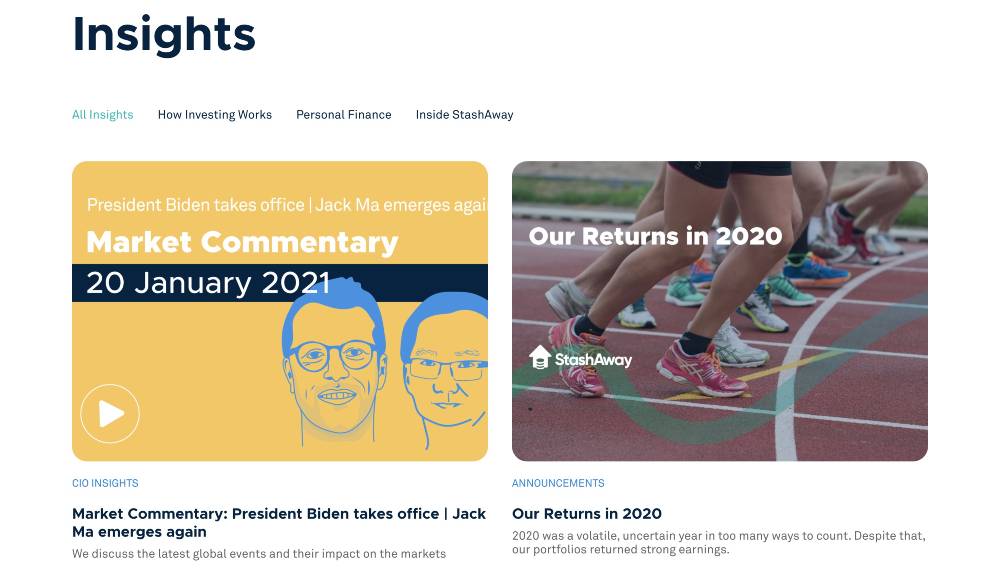 According to SimilarWeb, StashAway Singapore records more than 130,000 visitors each month. Across its social media channels, the firm's biggest audience resides on Facebook (24,000 followers) and LinkedIn (11,000 followers). According to Pierre, more than 25,000 people have attended StashAway's webinars and seminars in the past three and a half years.
He explains, "In this digital era when a customer can find information from any source, it is critical that we have a presence that is coherent on every channel. So instead of focusing on one channel, we create an overall marketing strategy that is used in a combination of different channels."
Bolster credibility with PR
Pierre's team also believes that PR is an important part of building trust and raising awareness about the company. StashAway seems to score media coverage on a regular basis.
Topics that reach mainstream media headlines include company milestone announcements like funding news, new executive appointments, business expansion, and the firm's growing metrics (e.g. total assets under management).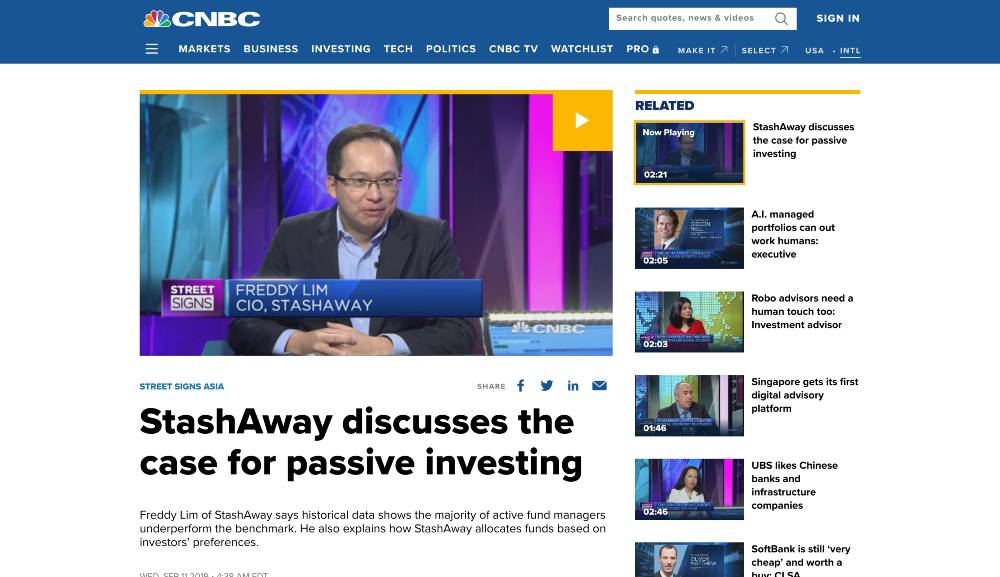 Pierre says that the team also focuses on providing expert opinion and thought leadership content to the media, which includes personal finance advice and the investment landscape overview in Asia. Sometimes, the content produced on StashAway's website can also become content for finance journalists.
The team makes a point of sharing StashAway's media coverage on social media, as well as showcasing prominent media logos like CNBC and Reuters on its homepage. The entire content ecosystem will then help bolster brand discovery, and in turn increase the likelihood of customer conversion in the long run.
Automate data-driven marketing flow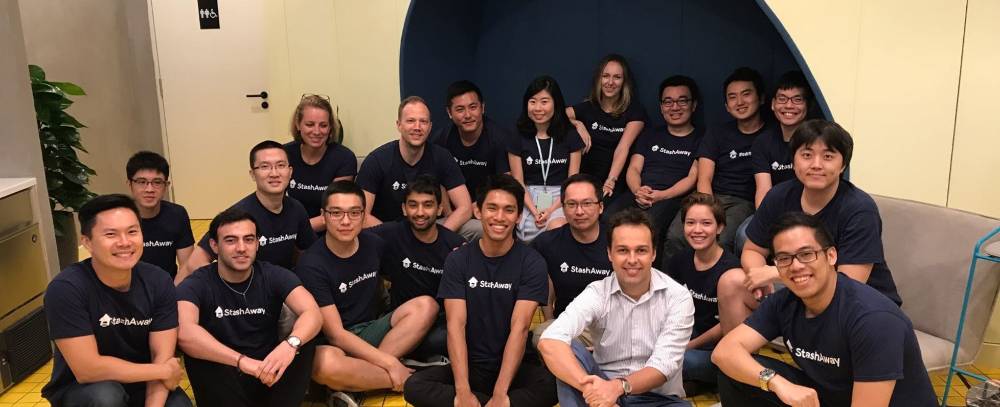 Pierre believes that the key to success in digital marketing is data and automation. With clear data, marketers will be able to understand their campaign performance properly. According to Google, two out of three data-driven marketers generate better ROI than those who go with gut instincts.
The first thing marketers need to do, according to Pierre, is build a strong data setup. Internally, StashAway has built its own analytic stacks, which allows the team to understand how a customer interacts with different marketing channels before they convert. "This ultimately allows us to understand which marketing channel to focus on, and how to be more efficient with the way we spend our budget," he says.
Automation, on the other hand, is important for building a scalable business and marketing team. Pierre says, "Automation can be done in a lot of aspects of marketing, such as data collection, reporting, and management of campaigns. We have been using a lot of tools that help us automate our campaign reporting, so our time can be well spent on understanding how to better engage our customer."
It's been a wild year for StashAway, with the pandemic and economic situation changing the landscape in profound ways for its marketing team. Pierre shares a thought:
"My best advice for everyone is to always be open to changes and keep innovating. Marketing always evolves, from the tools that we use to the way customers engage with our product. If you keep innovating and adapting to the needs of the customer, you will be able to ride on even the toughest conditions."
Save time and money when producing high-quality content. ContentGrow helps brands and publishers work with perfectly matched freelance writers and journalists at preferred rates. Fill out the form below to distribute your press release in APAC and beyond.