6 things to know about event marketing platform Banzai
Marketers can get help bolstering their virtual event attendee lists using Banzai's martech platform.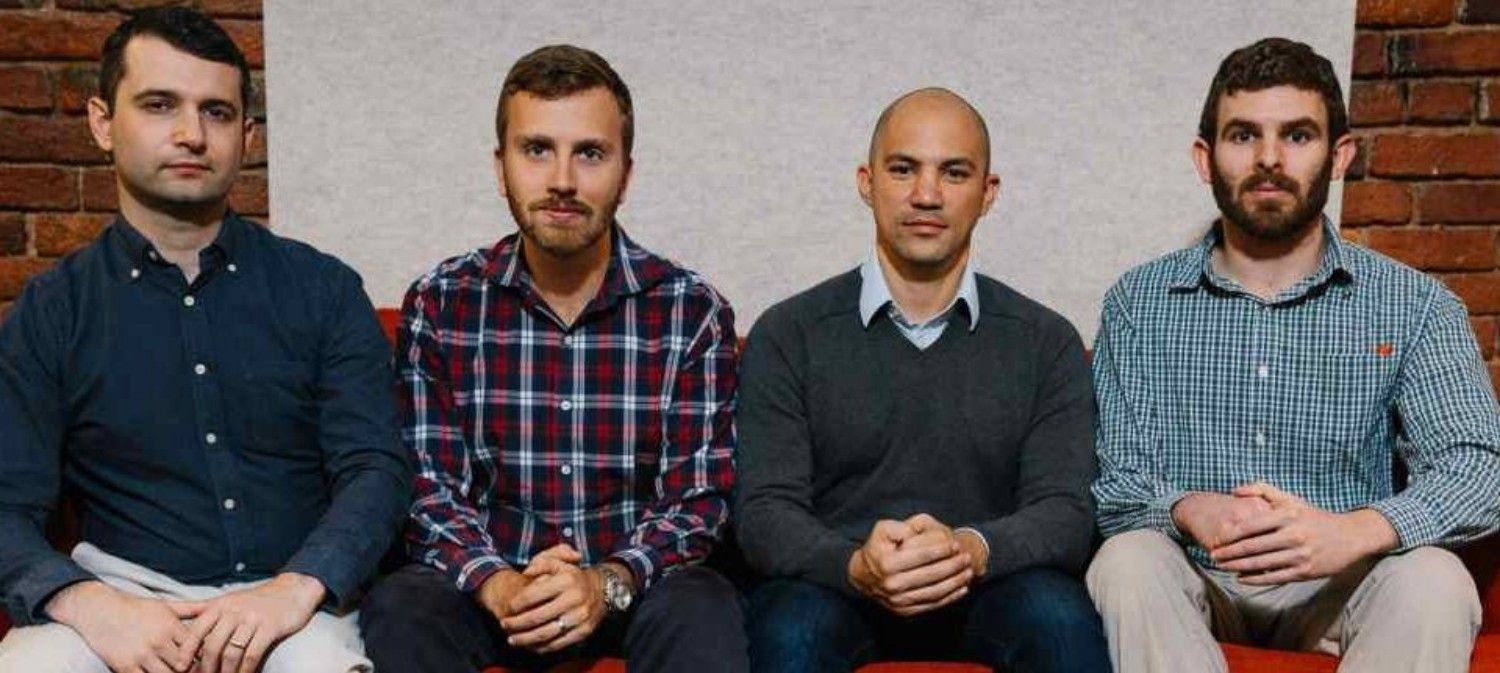 The global outbreak forced most businesses to turn their in-person events into virtual or hybrid gatherings. However, this became a challenge unto itself, as companies candidly shared that they don't know how to get participants to attend online events. For this, an event marketing tool like Banzai can be a potential solution.
Banzai created an AI-powered platform that gives marketers access to a database of 500 million contacts who may be keen on attending online events. It's also possible to organize an event from end to end on Banzai's platform. Here are six things to know about the martech company.
What is Banzai?
Banzai offers two primary services for marketers in the context of event management and attendance: Banzai Virtual and Banzai Reach.
Using Banzai Virtual, marketers can plan, launch, and host their virtual or hybrid events from one platform. The tool also comes with an analytics feature to track event performance.
Meanwhile, Banzai Reach focuses on assisting marketers who need to increase their audience numbers for offline, hybrid, and fully online events. The US-based company claims to have more than 500 million contacts in its database, all of whom marketers may consider approaching with offers. Together with webinar platform Demio, users can also launch webinars quickly under one roof.
Upon receiving an invitation to join an event, attendees can do a quick sign-up through several channels like email and phone. To attract more interest from invitees, marketers can also customize their branded registration pages.
How much does Banzai cost?
Banzai's pricing is not displayed anywhere online. The firm encourages prospects to book a demo first before discussing rates.
What is the company's traction?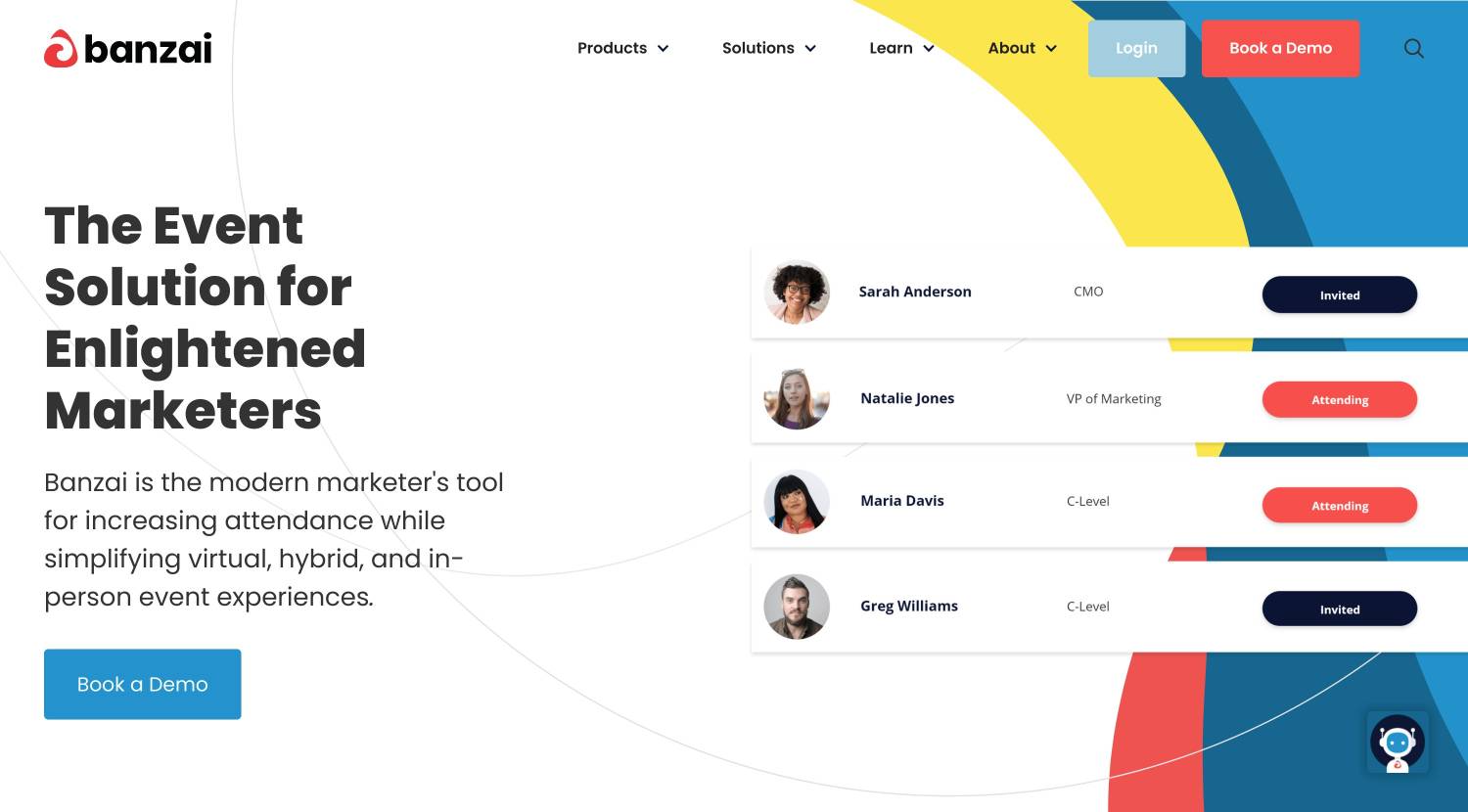 As stated on Latka, Banzai has generated a total revenue of US$55.4 million to date. In 2019, the firm claimed to have doubled its revenue and supported 1,400 company events. Since the pandemic started, the company claims to have seen increased interest in its virtual events product.
To date, Banzai has secured more than 100+ client users, with notable names including Microsoft, Dell Technologies, and Nextiva.
Who owns Banzai?
Joe Davy (CEO), Andy Linteau (CSO), and Alexey Melnichenko (ex-CTO) were the people behind Banzai's establishment in 2015. Before Banzai, they had built a social media analytics startup together in 2009 (acquired in 2012). The three founding members all had experience in software engineering prior to starting Banzai.
Davy started his career as an IBM software engineer, claiming that it was his first and last role at a big company. After that, he focused on building his own businesses and became a board member at several prominent companies, including Microsoft.
Linteau had a stint as Head of Software and VP of Marketing before setting up Banzai and his consulting firm in the same year. Meanwhile, Melnichenko left the company in 2017 and is currently building another startup as CTO.
The company has collected US$22 million in capital so far from five investors. To date, Banzai has made two acquisitions in the event space: Demio and High Attendance.
See: 5 lesser-known places to hire freelance press release writers
Who competes with Banzai?
As an event management platform, Banzai is currently competing with Cvent and Splash. Both tools have similar services of helping businesses manage their events and increase attendance.
Launched in 1999, US-based Cvent was a public company before it got acquired by Vista for US$1.65 billion in 2016. In 2019, the business reported annual revenue of US$640 million.
Cvent has acquired 12 companies. The firm claims to have brought in more than 300,000 enterprise users, including Siemens, Olympus, FIS, and Washington University in St. Louis.
Splash, established in 2011, has banked a total of US$14.5 million in funding from 27 investors. The company claims to have worked with various big brands, including Shopify, Uber, Expedia Group, and Sharp.
What are Banzai's stakeholders saying?
"Going forward, companies will win or lose based on their ability to educate and engage with their buyers. This allows Banzai to accelerate growth and provide solutions that enable results-driven marketers to adapt and thrive in the changing world of event marketing," said Davy.
"Joe and his first-rate team at Banzai have impressed us with their innovation, growth, and leadership, especially over the past year," said Trent Stedman of Columbia Pacific. "Banzai's solutions deliver remarkable ROI for event marketers. We look forward to helping Banzai achieve its vision as it provides simple, powerful SaaS tools to decision-makers in the multi-hundred billion dollar event marketing industry."
Save time and money when producing high-quality branded content. ContentGrow helps marketing teams work with perfectly-matched freelance writers and journalists at preferred rates. Fill out the form below to get your own shortlist of talent or visit the site to get started.