6 things to know about social analytics tool Circus Social
Circus Social uses AI and machine learning to help businesses understand their audiences better.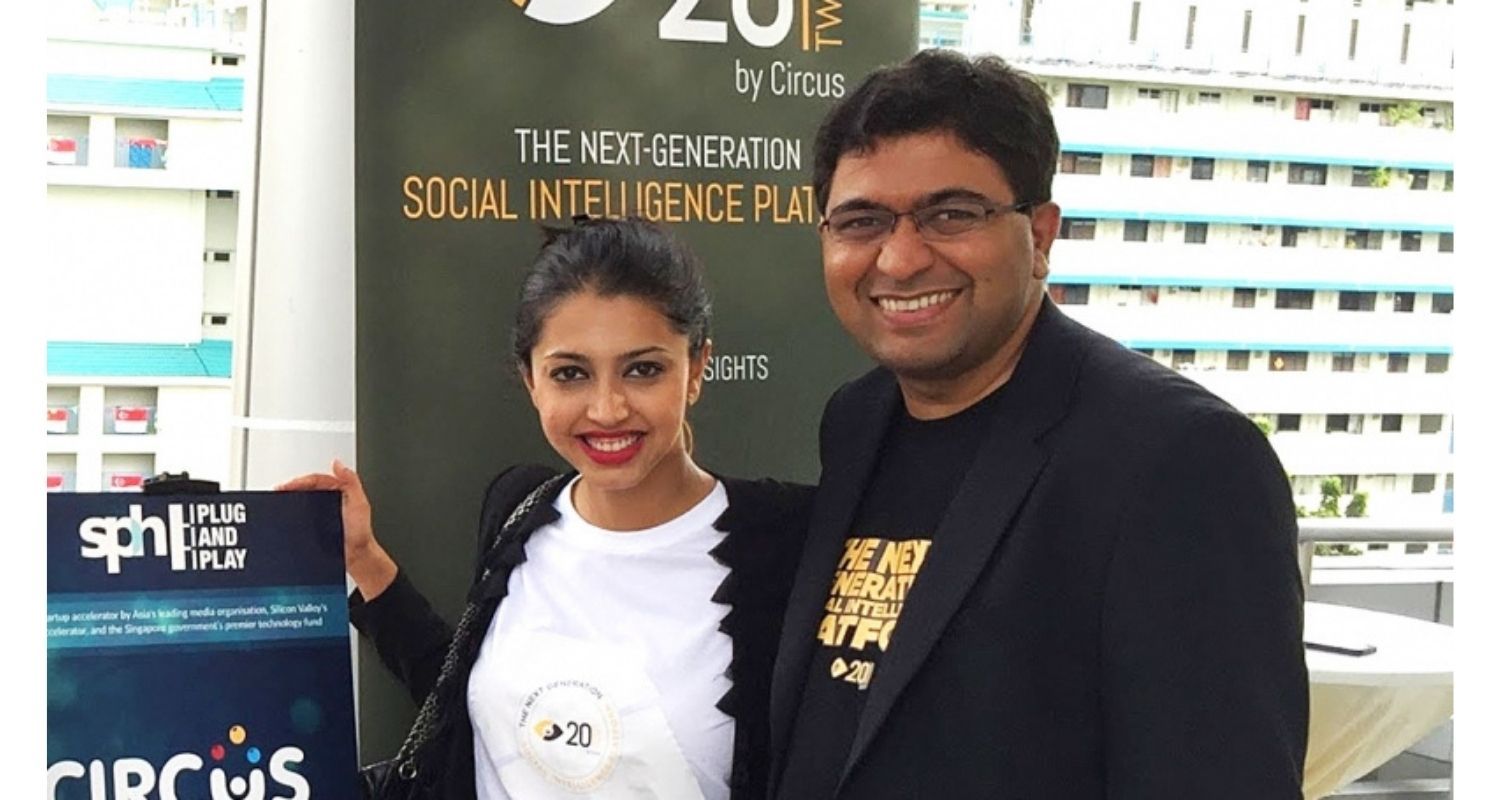 While the default analytics features on social media sites are adequate, marketers continue to crave more in-depth data to make better campaign strategies. This is one of the reasons why the global analytics market is projected to grow to US$15.6 billion by 2025.
Circus Social is angling for a slice of that pie by providing more social insights to marketers. Here are six things to know more about Circus Social.
What is Circus Social?
Circus Social helps businesses monitor social conversations about everything related to their brands across the internet (social media, blogs, media mentions, etc). The company claims to use AI and machine learning inside its tools.
Marketers can search real-time brand mentions, sentiment, and even receive quick alerts any time a PR emergency occurs (think: complaints or insults on social media toward a brand but with no direct tag). The tool also lets marketers find out what the public has to say about their competitors.  
One of its features called Intelligent Itinerary is designed to cater specifically to the tourism industry. The tool monitors real-time, travel-related conversations and generates in-depth insights about the audience's travel preferences. This includes top destinations, hotel preferences, and dining spots.
Circus Social also offers other functions such as influencer insights and industry trends. The company claims that its core strength sits in Asia, as the tool is equipped with data coverage and language sentiment around the continent.
How much does Circus Social cost?
Circus Social's pricing is not displayed anywhere online. The firm encourages prospects to schedule a demo first before discussing the price.
What is the company's traction?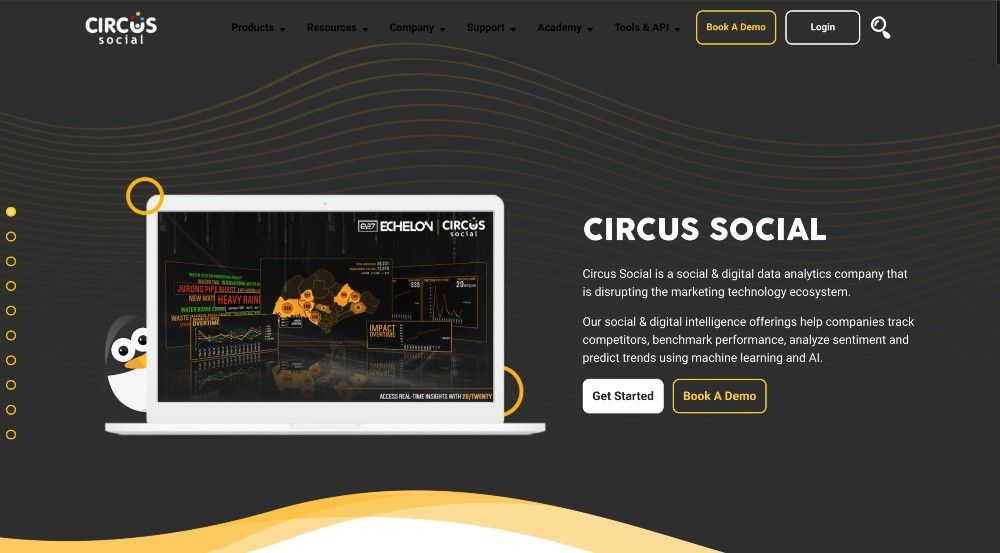 The Singapore-based company claims to have attracted 100+ clients from more than 15 countries in Asia Pacific, including Twitter, Mastercard, Playstation, and Glico.
Who owns Circus Social?
Ram Bhamidi (CEO), Prerna Pant (COO), and Shalu Wasu (ex-Managing Director) co-founded Circus Social in 2012. Before joining forces, Pant and Wasu had spent around two years as Senior Digital Strategist and Director at Ogilvy, respectively, while Bhamidi had worked as Senior VP of Online Marketing at Indian matchmaking firm Shaadi.
Circus Social is partly owned by multinational agency group WPP and was part of SPH's Plug & Play Accelerator Program in 2015. The firm gained some attention after bagging US$1 million in pre-series A funding led by Inflection Point Ventures (IPV) in April 2021. Before that, it secured an undisclosed amount of seed funding in 2019.
Who competes with Circus Social?
Synthesio and Digimind also offer social media intelligence for marketers. They also claim to use AI to help businesses listen to their audience's voices across a wide range of platforms.
Synthesio, launched in 2006, has raised US$30.7 million in capital from seven investors. Research firm Ipsos acquired the company for an undisclosed amount in 2018. Its notable clients include Sega, Remy Cointreau, and Delivery Hero.
Since 2011, Digimind has been helping global brands and agencies from a variety of industries. Some notable names that trust Digimind include Danone, Audi, McDonald's, Canon, Schneider, and Nike. There is no publicly available information about Digimind's funding history.
What are Circus Social's stakeholders saying?
"Over four billion people are active on social media globally, collectively generating a massive amount of conversations, engagement, and activity every day. Our AI-powered social listening and analytics platform uses big data architecture and AI/ML algorithms to empower companies with comprehensive data and actionable insights in real time," said Bhamidi.
Mitesh Shah, co-founder of IPV added, "Social listening has become a mainstay of the marketing strategy of most enterprises today. Brands want to know what their customers want and give it to them in real-time. Plain vanilla social marketing is passé. The Circus Social founding team's understanding of AI and its use in social listening has proven its mettle based on the numbers we have seen, thus making it a good investment opportunity for IPV."
See: Martech startup funding news: 48+ investments and acquisitions in 2021
Save time and money when producing high-quality branded content. ContentGrow helps marketing teams work with perfectly-matched freelance writers and journalists at preferred rates. Fill out the form below to get your own shortlist of talent or visit the site to get started.