ClickFunnels aims to soup up your conversion rate
With its sales funnel builder, ClickFunnels claims to help businesses generate more leads, increase conversion rates, and boost sales.
Instead of just banging up a landing page and hoping to get clients, businesses today need to consider the customer journey in the context of an entire sales funnel.
In a nutshell, a sales funnel refers to the potential customer's process of learning about and considering the value of a product, prior to making the actual purchase. Building an effective funnel makes it easier for brands to gather more contacts, identify which ones are suitable leads, and increase the chances of conversion.
One tool that helps build such funnels without the hassle of programming is ClickFunnels. The app claims that its product is suitable for all kinds of businesses — agencies selling services, e-commerce companies selling products, and even authors trying to sell their original works.
Here are six things you need to know about ClickFunnels.
What is ClickFunnels?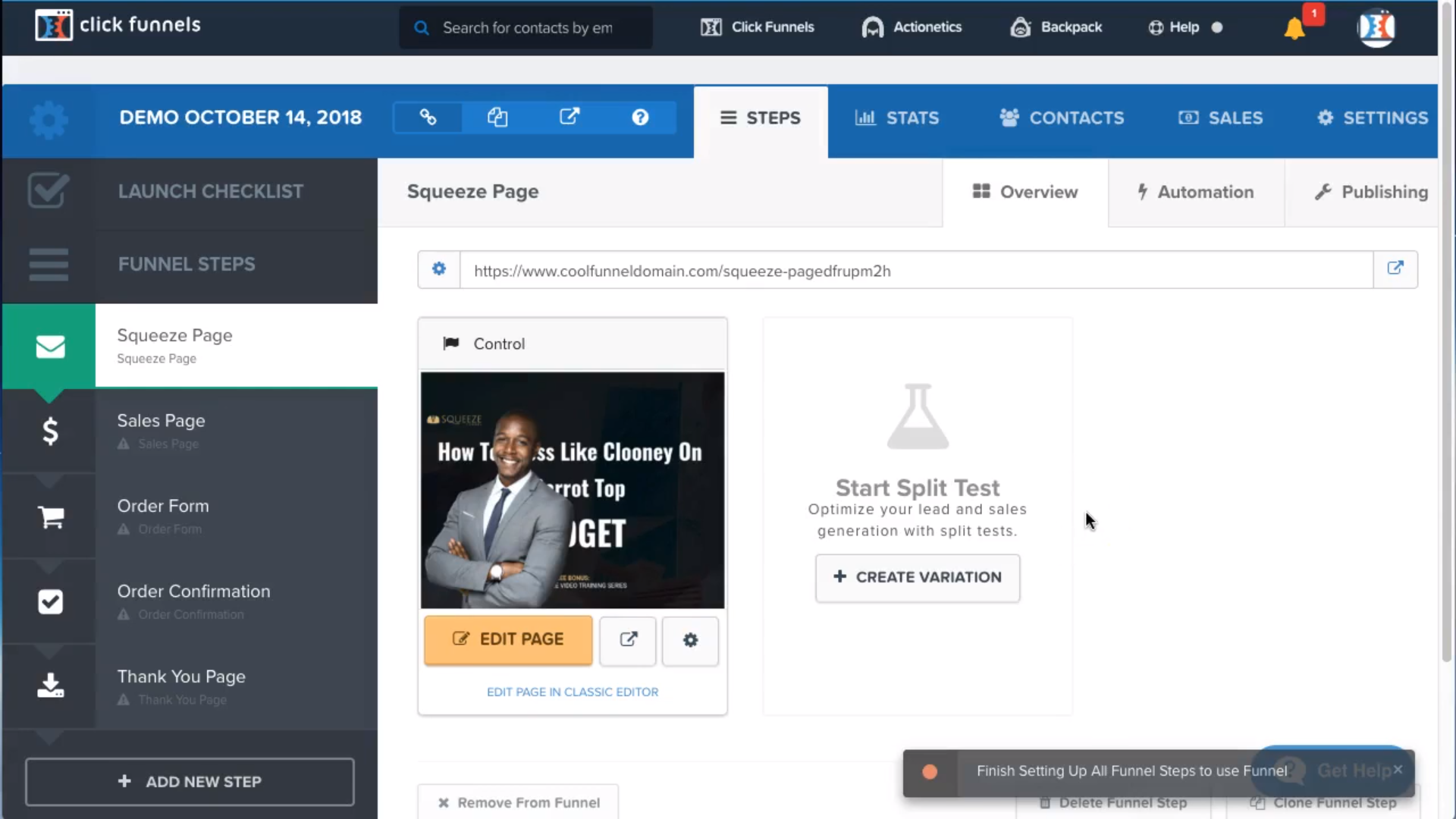 ClickFunnels is a marketing and sales funnel builder designed to help marketers acquire new customers. The 'funnel' comes as a series of informative pages that should (ideally) escort the user to the all-important moment of decision. These can include opt-in pages to collect new contacts, sales pages to sell products, order forms to collect payment info, and more.
ClickFunnels users can build their own funnels using as many pages as they want with a simple drag-and-drop page builder. They can either build the page from scratch or use existing templates, which consist of both free and paid options.
ClickFunnels also offers two interesting features to boost traffic and sales. 'Follow-Up Funnels' channel potential customers – who had initially shown interest – through a second consideration journey. Users can use Follow-Up Funnels to communicate directly with site visitors. They can promote products to suitable target leads via automated emails or text notifications and, hopefully, convert them into customers.
Another feature is 'Backpack,' which helps ClickFunnels users start their own affiliate programs. Affiliate marketing is a form of link-building (think third-party bloggers, etc), which generates more traffic to a website overall. This, in turn, can lead to more conversions. Backpack allows users to design commission plans, manage affiliates, review commissions, and handle affiliate payouts. Users can compensate affiliates in a few simple clicks, and payment will only be given once a sale is made.
How much does it cost?
There are three plans that users can choose once they have completed the 14-day free trial. The basic ClickFunnels package, which costs US$97 per month, includes every feature except Follow-Up Funnels and a weekly review by ClickFunnels' coach. It also only allows 20 funnels per user and 100 pages for each funnel.
Meanwhile, the Platinum and TwoCommaClubX packages, which cost US$297 per month and US$2,497 per month respectively, have unlimited quotas for funnels, pages, and Follow-Up Funnels.
What sets these last two packages apart are the quotas for some features, like payment gateways, domain integrations, and the amount of access to training courses. The TwoCommaClubX offers more exclusive training, valued at over US$100,000.
What is the company's traction?
Reports show that ClickFunnels generated annual sales of a whopping US$100 million in December 2019, just five years after its initial launch. The company currently has over 100,000 customers.
Who runs ClickFunnels?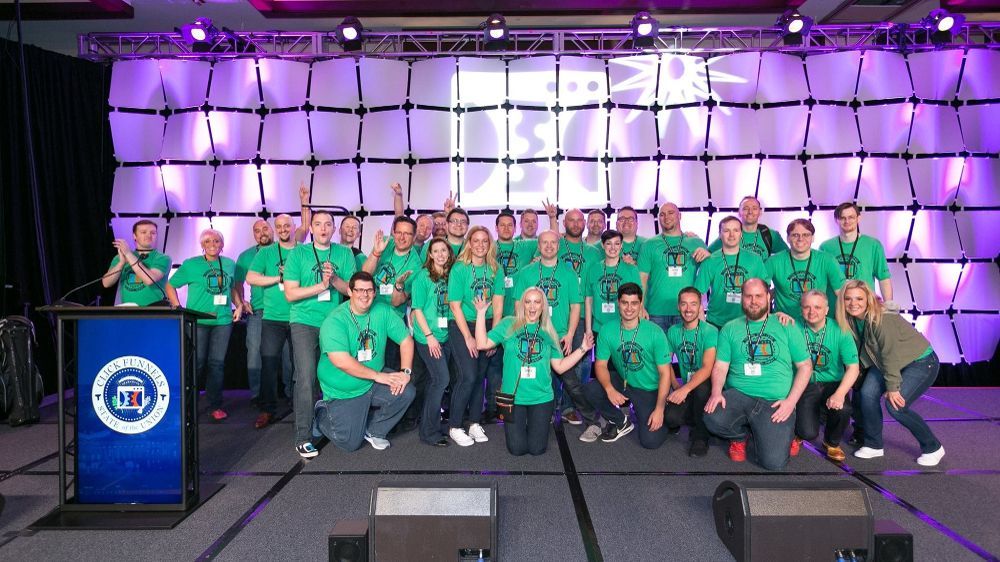 Russell Brunson (CEO) and Todd Dickerson (CSO) built ClickFunnels back in 2014.
Aside from his role as a marketing entrepreneur, Brunson is also a top-selling author. Meanwhile, Dickerson owned multiple businesses before launching ClickFunnels and has worked extensively in both tech and online marketing.
In 2019, ClickFunnels raised a total of US$1 million for Operation Underground Railroad, an organization that tackles modern day slavery and human trafficking, through its own annual business conference Funnel Hacking Live. To date, the company has not been backed by any venture capital players.
See: Martech startup funding news: 48+ investments and acquisitions in 2021
Who are ClickFunnels' competitors?
ClickFunnels competes with companies providing similar services, like GetResponse and Kartra. Both companies also offer sales funnel builders with performance boosters, such as email automation and affiliate programs.
GetResponse was founded in 1998 and has been bootstrapping ever since. In 2018, the company reportedly generated over US$50 million in revenue. Over 100,000 companies use GetResponse, including large brands like IKEA, Zendesk, and Carrefour.
Kartra is a US-based company that operates under Genesis Digital, which provides Software-as-a-Service for e-commerce businesses. It has served more than 40,000 customers so far. To date, Kartra's financial information has not been publicly disclosed.
What was ClickFunnels' most notable move recently?
To improve its user experience, ClickFunnels is currently prepping to launch more tools. These include useful features like a sales tax calculator, invoice generator, refund policy generator, press release wizard, video editor, and podcast recorder.