Competing with unicorns, ManyChat offers affordable chatbot solutions
ManyChat's free plan allows customers to engage up to 1,000 contacts with unlimited custom chatbot flows via Facebook Messenger.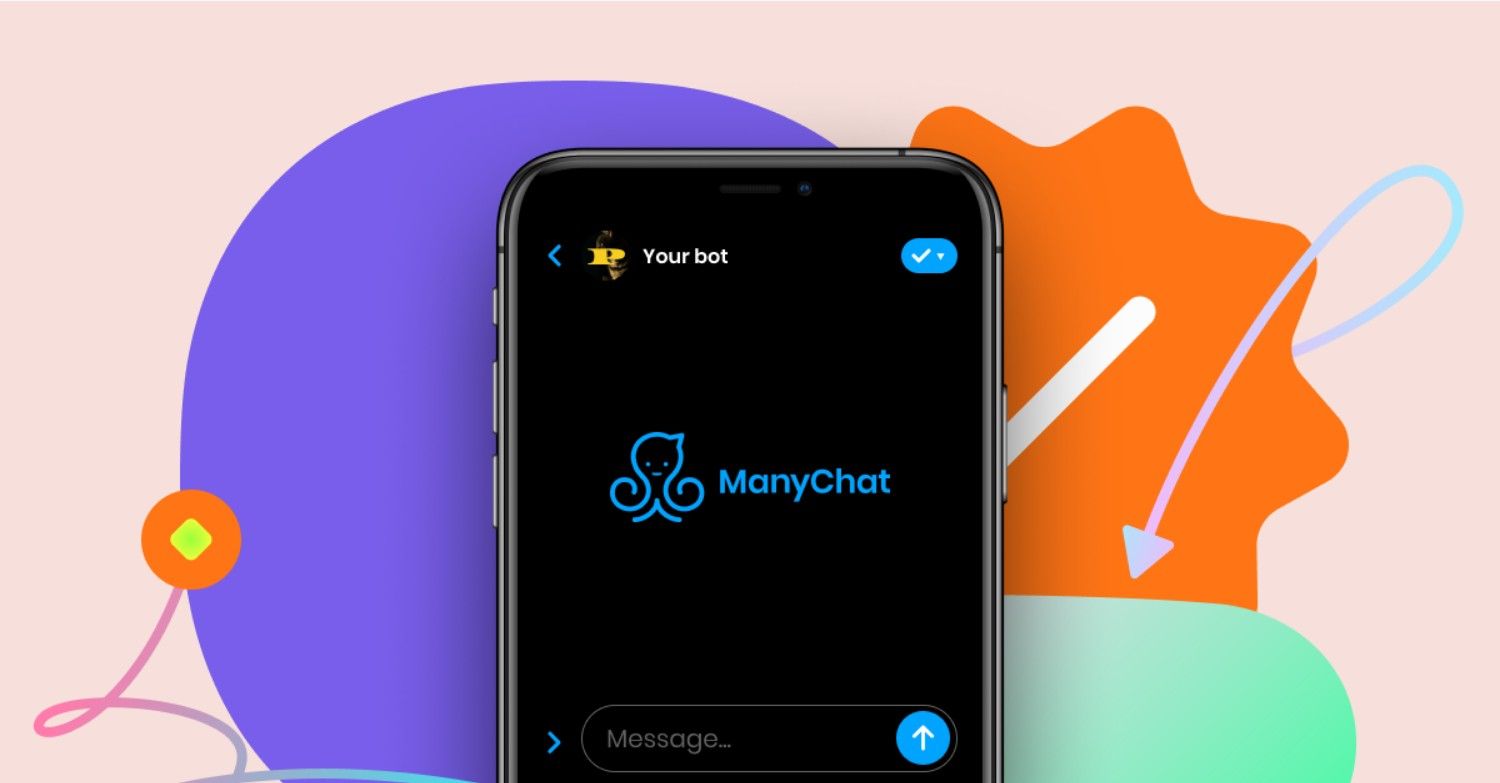 By 2022, chatbots are projected to help businesses cut expenses by US$8 billion. Many customers are also accepting the fact that it's fast and easy to interact with chatbots, with 47% saying they're open to making a purchase via chatbots. Businesses that are thinking of using one can try tools like ManyChat.
In 2020, the company announced that it became an official partner with WhatsApp. In that same year, ManyChat also made its first business acquisition.
Here are six things marketers should know about the messaging tech company.
What is ManyChat?
ManyChat is a chatbot marketing platform that helps businesses improve customer experiences with quick and engaging chat services. With ManyChat, marketers can optimize various sales processes, such as lead acquisition, promotion or campaign blasts, abandoned cart recovery, order updates, appointment bookings, and FAQs.
The chatbot is applicable to Facebook Messenger, Instagram, SMS, email, and Shopify messaging. Because the Instagram integration is still in an early stage, the feature is still limited only to accounts with followers between 10,000 and 100,000. To collect and distribute customer data better, marketers can also integrate the platform with numerous other business apps, such as Google Sheets, MailChimp, Zapier, and HubSpot.
Marketers can set up their chatbots in minutes without needing any coding expertise. Once the bot is activated, customers can easily track their orders, explore more shopping catalogs, and quickly find answers to queries.
What is the price for ManyChat?
There are three plans offered on ManyChat's website and one of them is free with no credit card required. The free plan allows customers to engage up to 1,000 contacts via Facebook Messenger. It comes with unlimited custom chatbot flows and ten audience segmentations.
The pro version, which costs US$10 per month, offers more features such as unlimited audience segments, analytics, and custom branding. Marketers can also pay for add-on services to access SMS and email marketing solutions with this plan.
Marketers looking for custom services can use the app's business plan. This most expensive plan's pricing is available upon request.
What is the company's traction?
ManyChat claims to have served more than 1 million businesses across 190+ countries, supporting over 1 billion customer conversations in total. Some of its satisfied customers include names like Neil Patel, School of Bots, and Smart Marketer.
The chatbot app has raised a total of US$23.1 million in capital. The company does not publicly report its revenue and valuation figures.
Who owns ManyChat?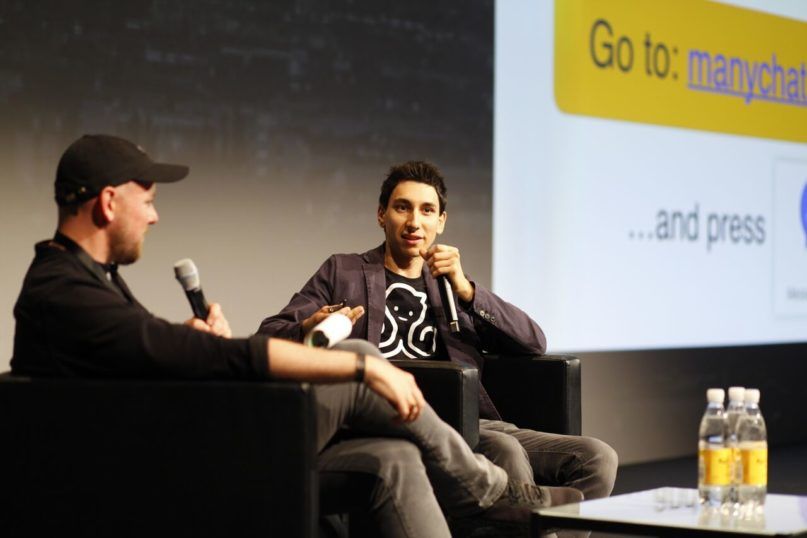 ManyChat was established by Mike Yan (CEO) in 2015. He has a Bachelor of Psychology from State University — Higher School of Economics in Moscow and pursued entrepreneurship studies at Open University Skolkovo. Yan has spent most of his professional career at ManyChat.
The company currently has five investors including Bessemer Venture Partners, Flint Capital, and Skywell Capital.
Who are ManyChat's competitors?
In facilitating customers with chatbots and advanced messaging features, ManyChat is competing with unicorns like Freshworks and Intercom.
Freshworks was established in 2010 and has gained a total of US$484 million in funding from six investors. In February 2021, Freshworks reported that it had surpassed US$300 million in annual recurring revenue (ARR) with 40% year-over-year ARR growth.
The US-based firm claims to have acquired over 40,000 customers worldwide, including big names like Bridgestone, VICE Media Group, Pearson, and Payvision. Freshworks has acquired 13 startups, all with undisclosed pricing details (a few of the acquired companies include Flint, Answer IQ, and CanvasFlip).
Intercom has attracted over 30,000 companies to its business, including big clients like AWS, Facebook, Shopify, IBM, and Microsoft. Since its establishment in 2011, the company has raised US$291.8 million in capital from 34 investors.
Intercom is currently valued above US$1 billion, with a 40% sales jump to US$125 million in 2020. The company's revenue is reported to have increased by more than 200% over the past two years.
What was ManyChat's latest notable move?
In April 2020, ManyChat acquired ecommerce analytics firm Converlytics. As a result, ManyChat's customers can now track, analyze, and quantify valuable attribution analytics between Facebook Messenger and Shopify.
In October of the same year, ManyChat announced its partnership with WhatsApp. With the collaboration, ManyChat customers can now automate their marketing and sales chats via WhatsApp. Businesses can also manage WhatsApp chats from one dashboard, along with Facebook Messenger chats.
See: Martech startup funding news: 48+ investments and acquisitions in 2021
Save time and money when producing high-quality branded content. ContentGrow helps teams work with perfectly-matched freelance writers and journalists at preferred rates. Fill out the form below to get your own talent list or visit the site to get started.