Report: B2B marketers spend too much time creating content
Casted analyzed responses from 100 B2B content marketers in the US. Here are some of the key findings.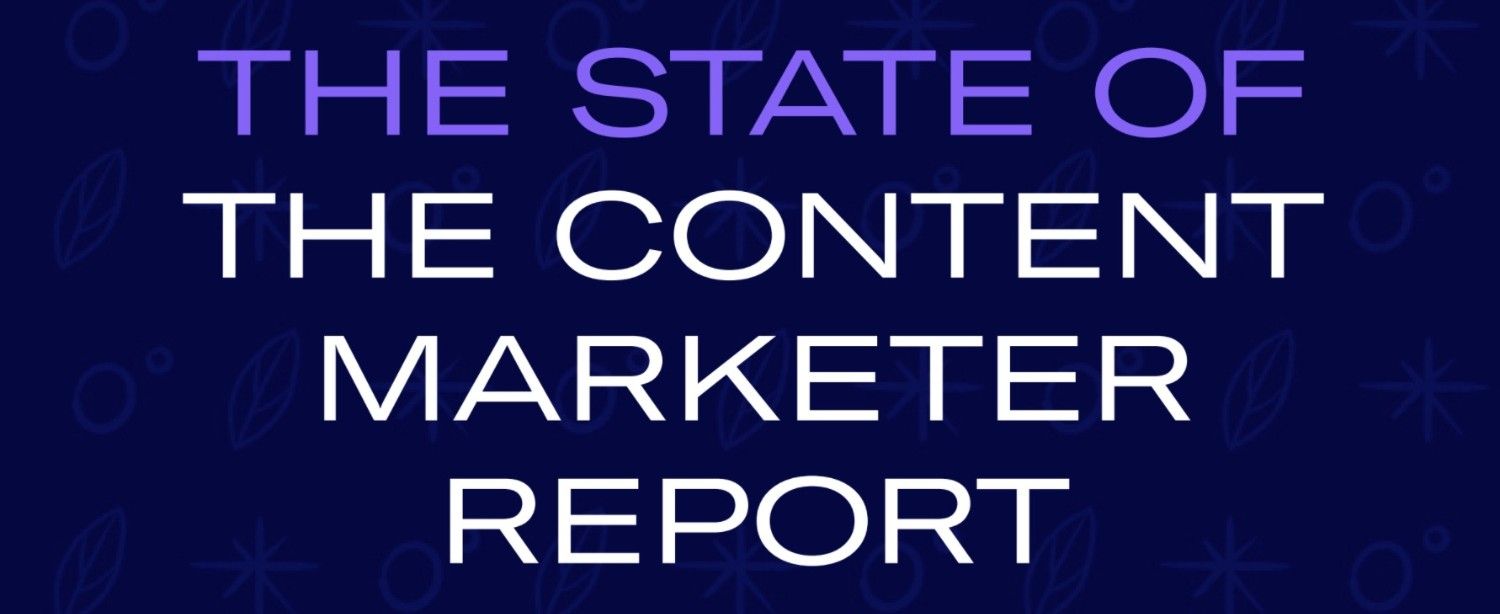 Popular podcasting tool Casted recently released a marketing study titled, "The State of The Content Marketer Report." With it, the firm wants to provide insight into content marketers' most significant pain points, including their tactics, tools, strategies, and growth opportunities.
"As a content marketer, creating content is just half of the job. Ensuring the content is used to its full potential is the other, and that part is where just over half of content marketers fall short," says Lindsay Tjepkema, Casted CEO and co-founder.
The martech company analyzed responses from 100 B2B content marketers in the US who work at medium and large-sized firms with annual revenue of at least US$10 million. Here are some of the report's key findings.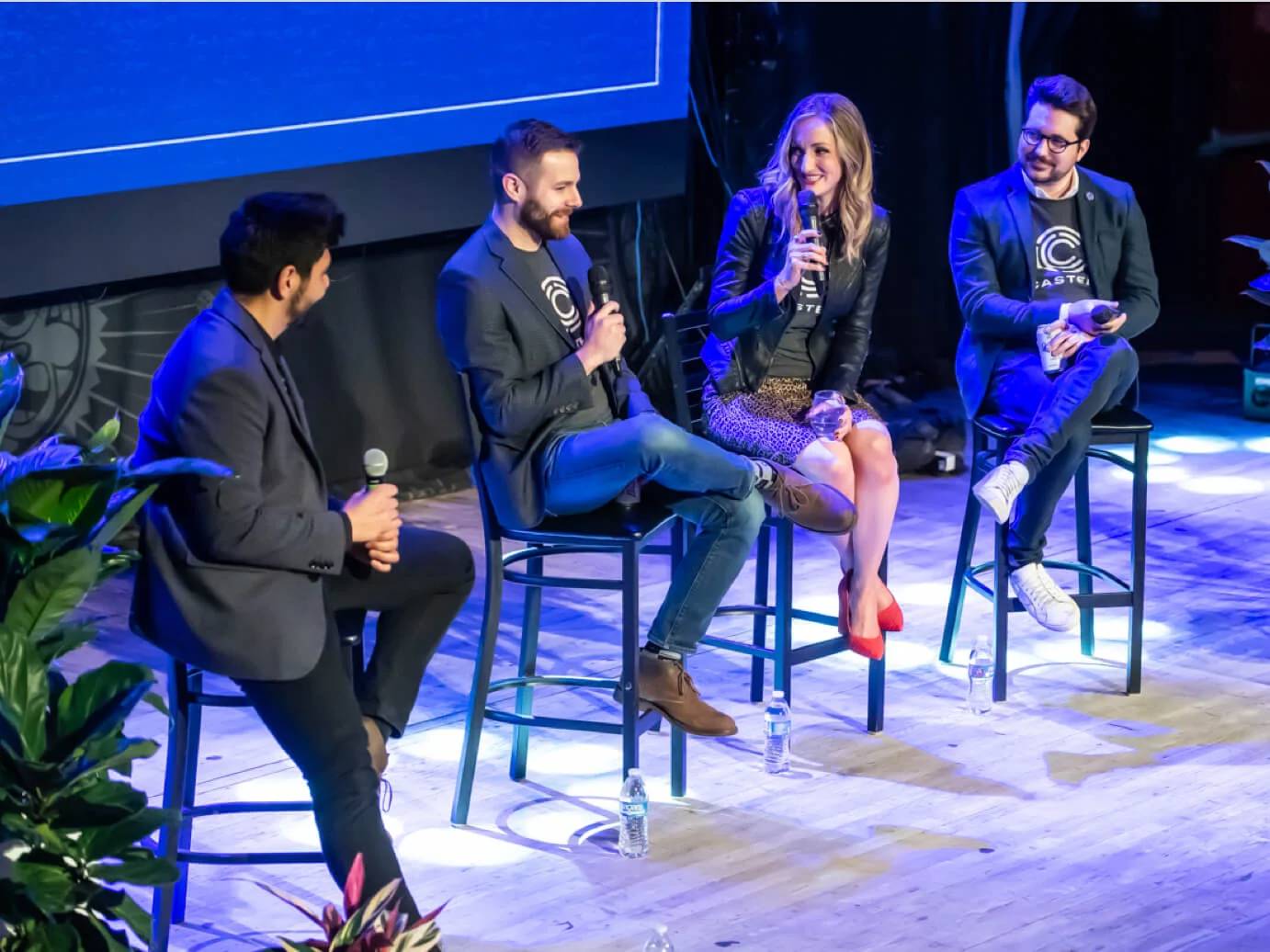 Content marketers are very busy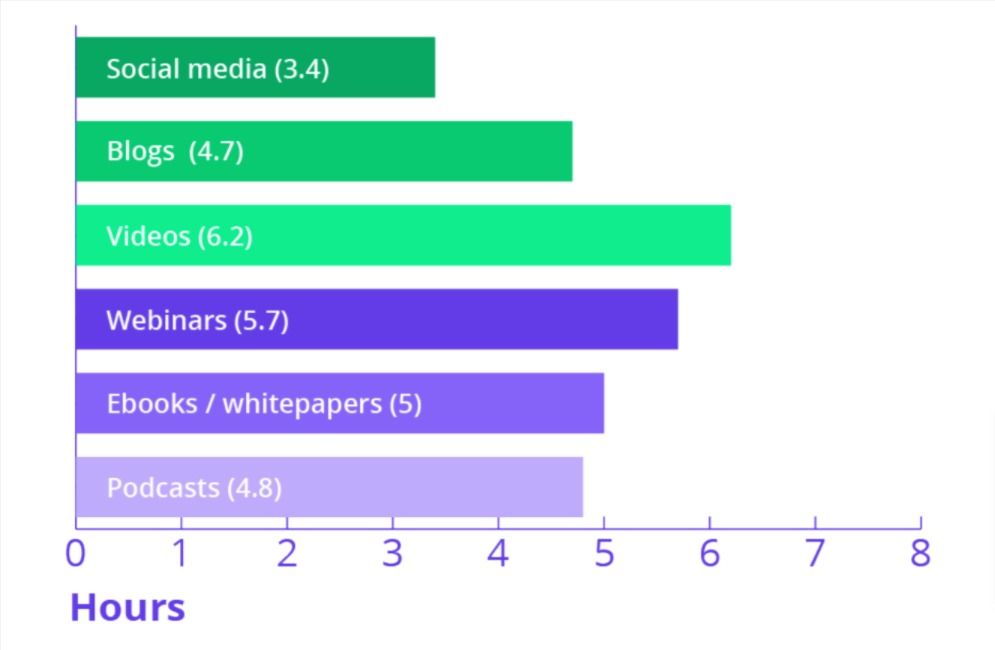 According to the report, B2B content marketers spend an average of 33 hours (or around 82% of their work hours) on content creation each week. Virtually everyone (98%) creates social media messages, newsletters, and blog posts. Some of them also publish videos and webinars (61%), whitepapers (47%), podcasts (32%), and audio clips (4%).
When it comes to content frequency, respondents share that they produce social media posts (93%), blog posts (54%), newsletters (27%), and video content (27%) weekly. Marketers usually create webinars and whitepapers quarterly.
On top of content creation, marketers mentioned that their other core responsibilities include communication strategy (83%), managing campaigns (61%), and working with agencies (43%).
Content quality is improving, but it's not yet exceptional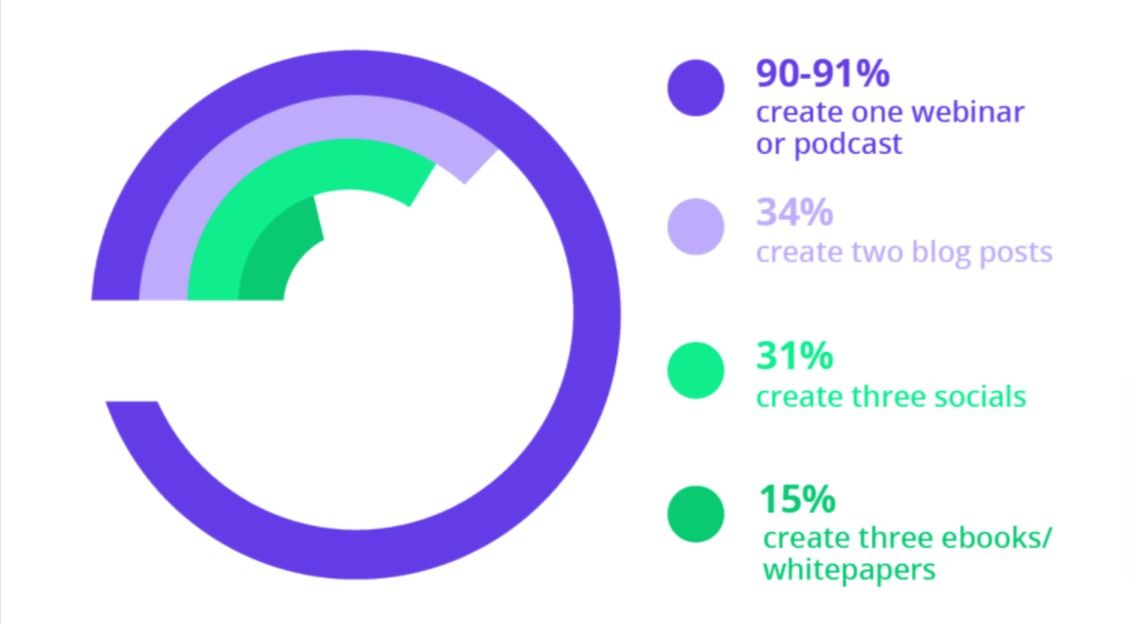 According to Casted, fewer marketers now rate their content quality as either excellent (1%) or poor (2%). Most respondents (43%) see their content quality as "good" in terms of effectiveness. Marketers are busy, and they need to allocate more time and money to create exceptional content. Publishing 'good enough' content is deemed most efficient.
In terms of content channel efficacy, B2B marketers shared that they have recorded good results from the following formats: email/newsletters (95%), webinars (92%), podcasts (88%), videos (87%), blog posts (86%), and whitepapers/ebooks (83%).
Marketers who rate their content marketing play as effective cite their team's ability to personalize, meet the goals of driving loyalty, and influence sales growth.
In contrast, those who don't think their content marketing strategy is effective are more concerned about not leveraging enough channels, not engaging or converting the audience, and not seeing the desired impact on the core business.
Marketers may want to consider podcasting for 2022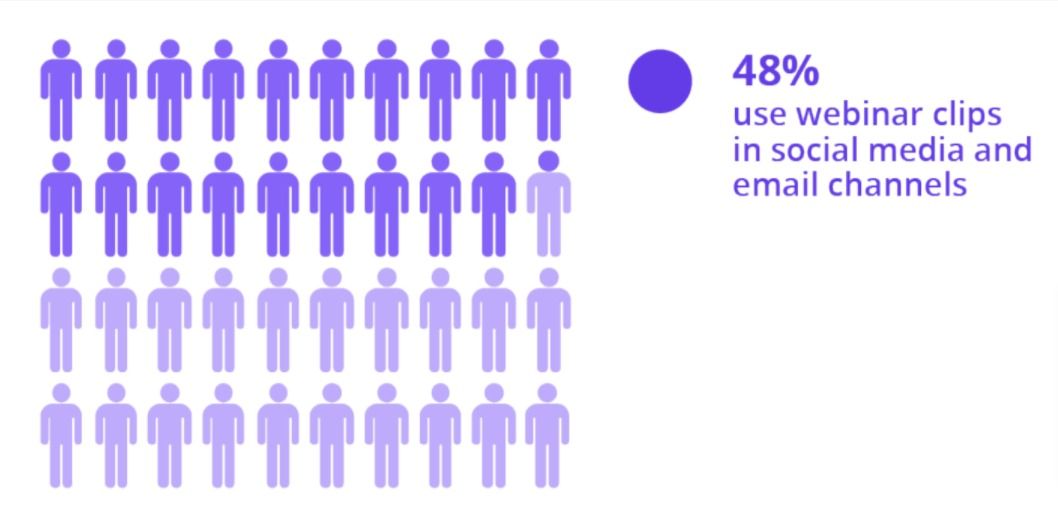 According to Casted, 86% of B2B marketers already use video and audio for social media messages. They rarely used video and audio content for blog posts (69%) and newsletters (89%) but have mentioned a desire to use video and audio content more this year.
While almost all respondents hold webinars, less than half (48%) use webinar clips for social media and email channels. The martech firm recommends marketers to give this a try this year.
For more detailed data and findings, check out the report in full here.
Save time and money when producing high-quality content. ContentGrow helps marketing teams work with perfectly-matched freelance writers and journalists at preferred rates. Fill out the form below to get your own shortlist of talent or visit the site to get started.