Future of TV: 180 million viewers in ASEAN watch OTT content
A recent report titled The Future of TV breaks down key figures related to Southeast Asia's online streaming services viewership.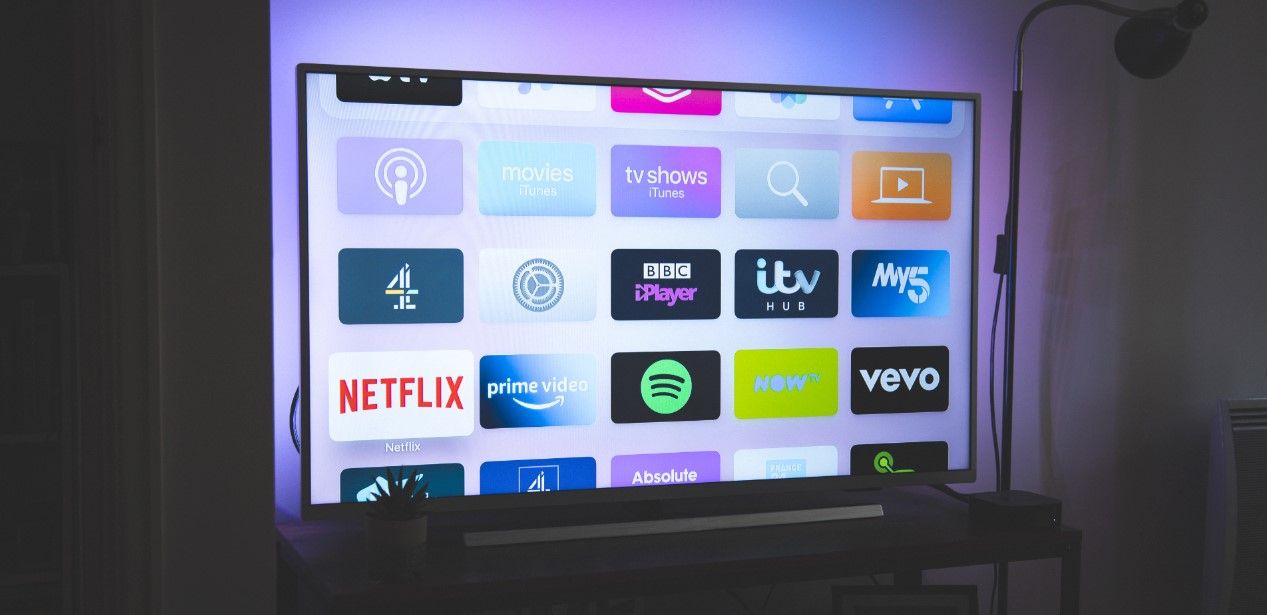 While traditional cable remains a popular advertising channel worldwide, it seems apparent that over-the-top (OTT) players will usurp the TV throne this decade. But is now the right time for marketers to push ads via OTT? This is what adtech platform The Trade Desk and research firm Kantar aim to answer with their latest research report, which focuses on Southeast Asia.
A quick explainer: OTT platforms are online streaming services where viewers can watch videos and TV shows. Think of Netflix, HBO Max, Disney Plus, Hulu, and YouTube Premium as prime examples.
The report, titled The Future of TV, aggregates The Trade Desk's internal data, publicly available data, and survey results. The survey was conducted among 4,500 consumers aged 16+ in the Philippines, Singapore, Malaysia, Vietnam, Thailand, and Indonesia during September 2020.
The report answers three key questions about the state of OTT in the region.
1. How many OTT viewers are there in Southeast Asia?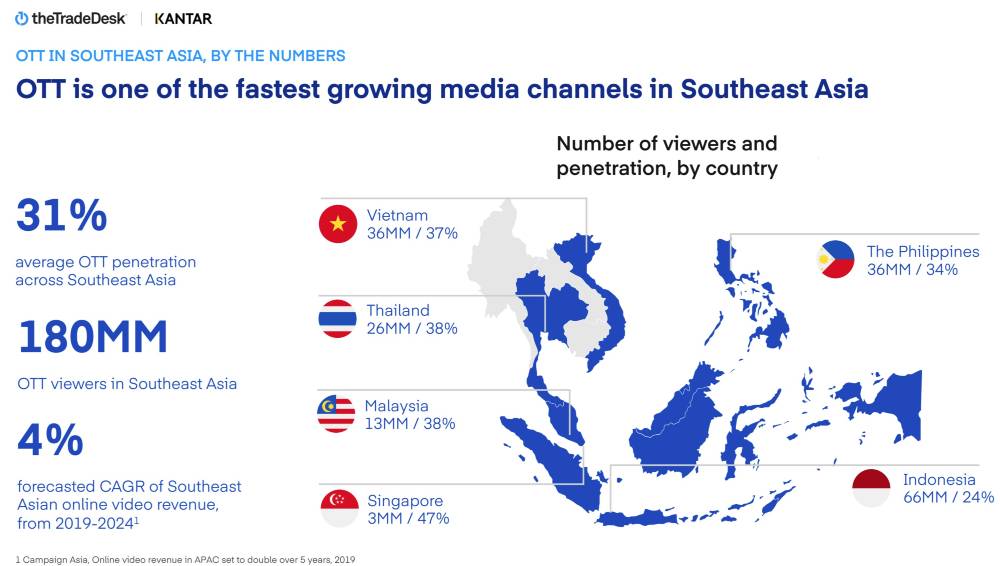 Answer: 180 million (31% penetration rate).
The biggest nations in terms of viewership are Indonesia (66 million), the Philippines (36 million), Vietnam (36 million), Thailand (26 million), Malaysia (13 million), and Singapore (3 million).
See: Trends and data: 105+ NEW and powerful marketing statistics for 2021
2. What is the average time spent per day watching OTT content in Southeast Asia?
Answer: 2.5 hours
On average, viewers log on to OTT platforms 17 days per month for 2.5 hours per day. 18% of these OTT viewers are heavy users, and spend an average of 6.1 hours on OTT content per day. In total, the region consumes a whopping 8 billion hours of OTT content over the internet every month.
See: Report: content marketing industry size and opportunities in the US
3. Is traditional TV being disrupted by OTT in Southeast Asia?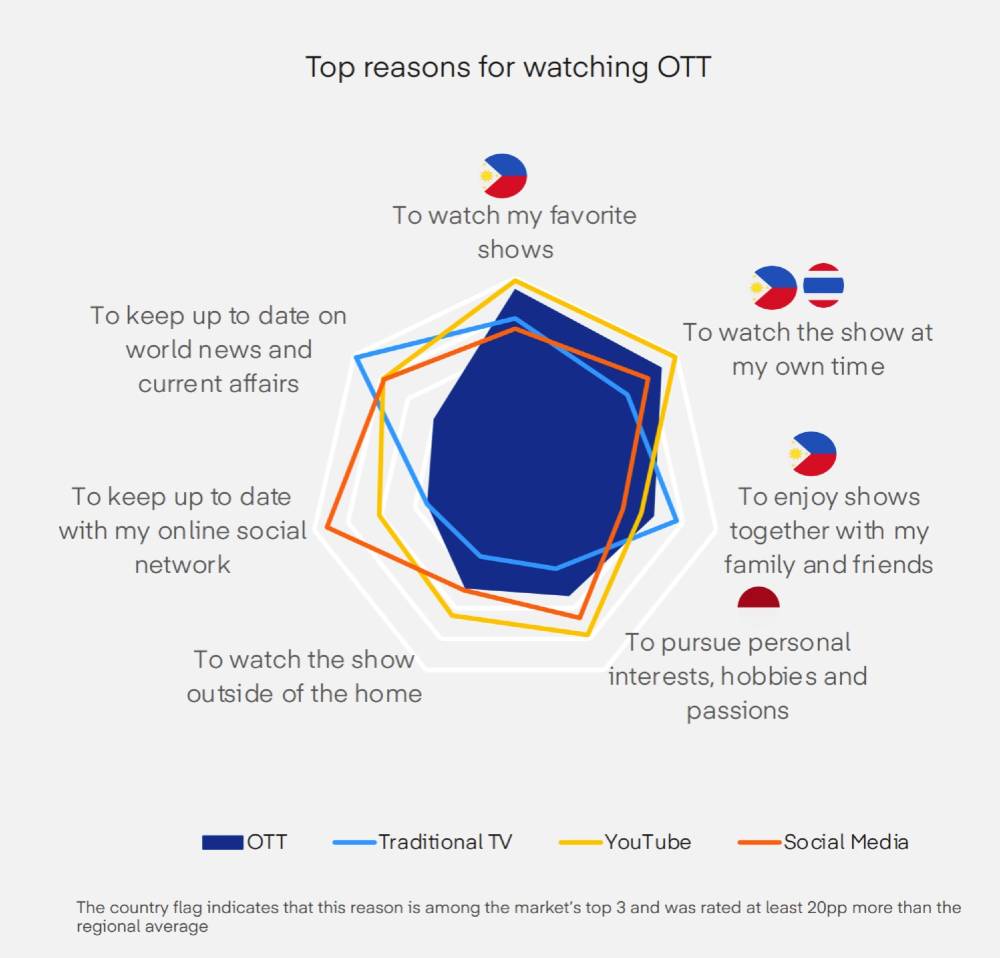 Answer: Yes, it's not looking good for traditional TV in the long run.
According to the survey, nearly one in five OTT viewers (17%) say that they haven't watched traditional TV at all in the three months prior to the survey. 70% of respondents also say that their favorite time to watch OTT content is between 8pm and 12am, which is competing with traditional cable's primetime slot of 8pm – 11pm.
72% of respondents believe that they will maintain or increase their OTT consumption in the future. The biggest reason why they tune in via OTT is to watch their favorite shows at their own preferred times.
Further, 100 million viewers are active on ad-supported streaming platforms. 89% of respondents share that they are open to viewing ads in exchange for free content. 88% of those say that they will accept two or more ads for each hour of free content.
Conclusions
OTT is gaining traction fast, especially during the pandemic year. Advertisers can track and apply data into their OTT TV campaigns in ways that are simply not possible with traditional or premium cable packages.
However, cable remains the most powerful advertising channel for garnering awareness and establishing credibility today. A 2020 study found that TV advertising campaigns have the power to reach 50% of the population in a single day, and up to 98% in a single month.
You can find more information about viewer behavior in Southeast Asia, as well as the reasons behind OTT's strong growth, in the report. Click here to view it in full.
See: Report: The State of APAC's Freelance Writer Economy 2021
Save time and money when producing high-quality press releases and thought leadership articles. ContentGrow helps brands and publishers work with perfectly matched freelance writers and journalists at preferred rates. Fill out the form below to get your own shortlist of talent or visit the site to get started.