Reputation launches new feature to help teams manage omnichannel chats
Reputation rolled out its eighth feature called Messaging. It aims to help customer support teams manage chats from different platforms under one roof.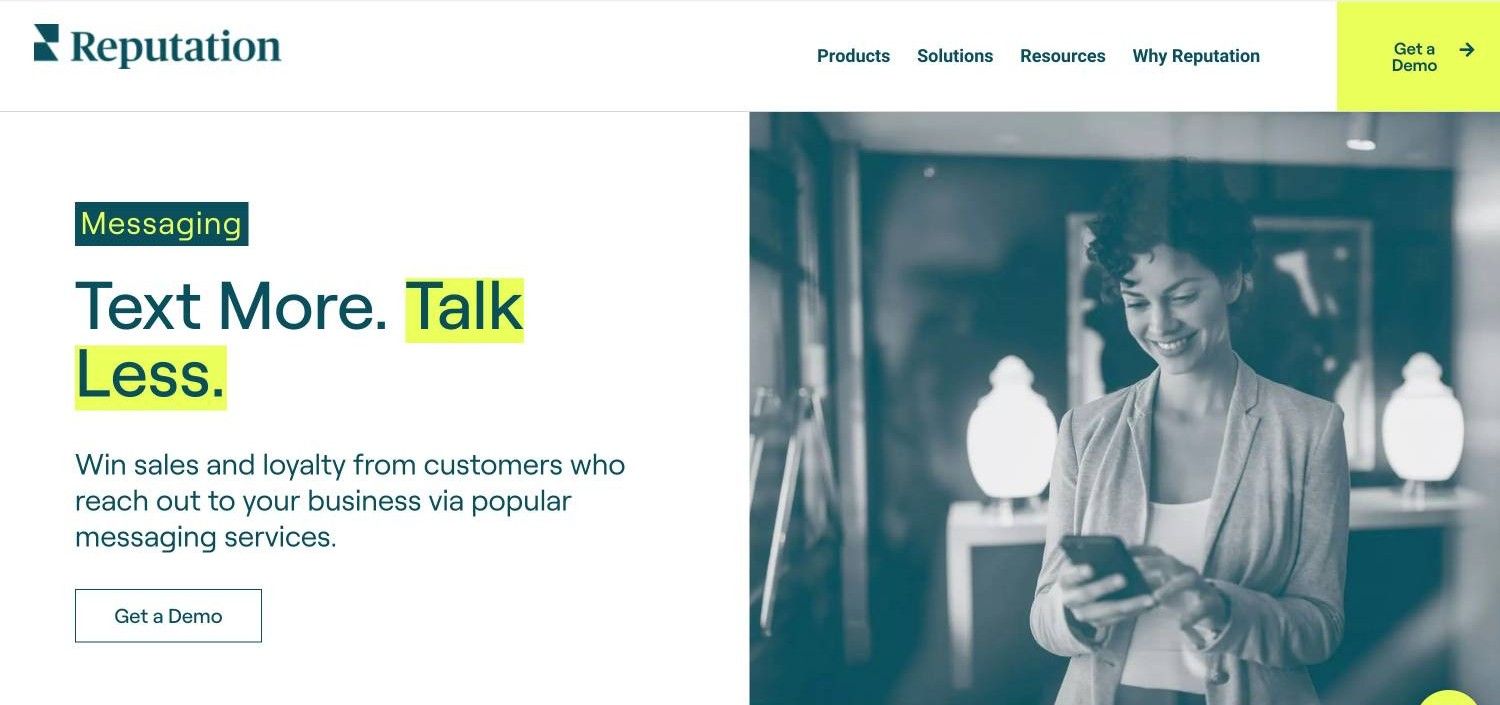 Reputation, an online reputation management platform, recently unveiled a new omnichannel messaging feature succinctly called 'Messaging.' This feature allows customer support teams to aggregate and reply to chats from different platforms all via one dashboard.
This feature may come in handy, as data suggests consumers today prefer to communicate with customer support staff via text message. Marketers also believe that implementing effective messaging is important for campaign success rates.
Messaging is Reputation's eighth feature to date. The brand claims to be on a quest to provide a complete customer experience solution for businesses. Currently, Messaging can aggregate messages from SMS, Facebook Messenger, and Google Business into one inbox. The company says that additional integrations such as WhatsApp, Twitter, and Instagram DMs will follow.
Messaging also has a few handy features for customer support teams like message templates, resolution tracking, review requests, and conversation tracking. The last feature allows teams to get conversation data such as average response time and average resolution time.
"Reputation is committed to helping businesses across industries build and execute winning CX strategies," said Pranav Desai, Reputation's Vice President of Product Management. "With Messaging, we'll continue to expand our interaction-to-action platform, transforming feedback into a competitive advantage. Messaging allows businesses to close the loop with customers faster than ever before."
See: Martech startup funding news: 48+ investments and acquisitions in 2021
Does Messaging bring in new innovative solutions?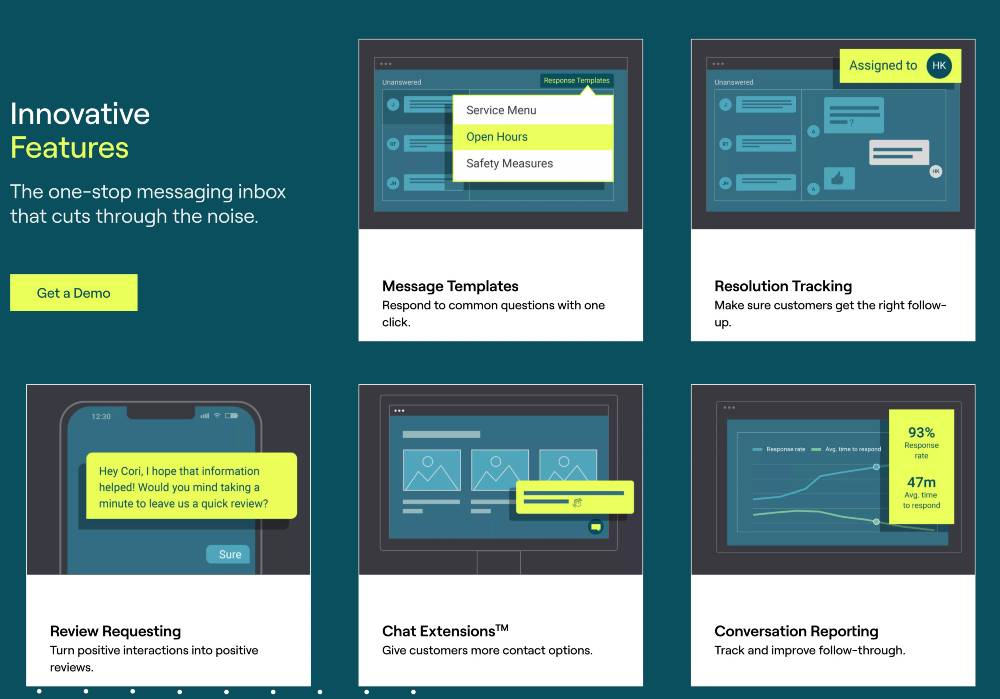 There are already several competing options to help customer support teams handle omnichannel chats, such as MessageBird and Blinger. Both platforms offer more functionalities for customers at affordable costs. The two tools have more message app integrations (think LINE, KakaoTalk, email, and Telegram) and offer handy features like chatbots and other third-party app integrations (CRM, team chat tools, etc).
So at first glance, Messaging doesn't seem to bring much new functionality to the table. However, the critical differentiator for Messaging is its integration with Reputation's other features. One of the company's strengths is its ability to pull together a bunch of data -- like survey results and social media sentiments -- then spit out an overall "Reputation Score" (RS).
The company argues that its RS is a better version of the widely popular net promoter score (NPS) system. While NPS provides a 0 to 100 grade to businesses, RS offers more detailed insights like social engagements, review scores, search impressions, and star ratings. These data points help companies make better decisions on how to improve. With Messaging, Reputation can now pull in more data for a more accurate RS.
Overall, this is good news for Reputation's current users, as they can now solve more problems under one roof. Apart from Messaging, other features that the firm offers include reviews (tracking and responding to customer reviews on multiple platforms), a survey creator, a social media management tool, and competitor reporting.
Launched in 2006, Reputation is currently serving 800 enterprises across 77 industries. The company has amassed a total disclosed funding of US$117.3 million.
The company doesn't mention its pricing anywhere, so that usually means that the overall package can be pretty steep for most startups. According to a recent report, one in three marketers notes that using best-in-breed apps is better than an all-in-one martech solution. So marketers who are looking for dedicated and more affordable solutions might need to look elsewhere.
Save time and money when producing high-quality content. ContentGrow helps marketing teams work with perfectly-matched freelance writers and journalists at preferred rates. Fill out the form below to get your own shortlist of talent or visit the site to get started.