10 social media management tools for businesses of all sizes
Social media is an essential tool for any business, but managing it is another thing altogether. Here are some management platforms to help you save time and money.
According to a Clutch report, 52% of marketers agree that social media marketing positively influences their company's sales and revenue. However, they also understand that producing high-quality social media content takes thorough research, proper planning, and effective social listening. There are several social media management tools that can help tackle these tasks.
Despite a wide range of options in the market, research shows that many marketers are still undecided about the best tools to manage social marketing. Indeed, scouring for the best tool can be tricky, as many have similar functions.
Here are 10 tools that marketers may want to consider adding to their martech stacks, in no particular order.
Buffer is an easy-to-use, systematic social media management tool companies and agencies use to drive significant social media engagement. They offer solutions for publishing, engagement, analytics, and team collaboration.
In addition to its advanced scheduling options, Buffer allows users to track their interaction and post-performance across many social media platforms. Buffer also makes it simple for social media marketers to post content using their Chrome extension.
Buffer is best suited for individuals or small business just starting with social media — since they charge for each social media channel you connect. Their pricing plan is US$5 per month and per channel through the Essentials Plan. You can add more channels as you grow and scale up with their three other plans.
Another easy-to-use social management app is DrumUp, which claims that its features can help users save time on managing multiple accounts by 90%.
There are multiple scheduling options that DrumUp has, but their power feature is One-click scheduling, where it simply takes "1-click" to configure the social accounts you want recommended content to go to. Content streams, RSS feeds, and even company news feeds are examples of suggested content.
Aside from comprehensive scheduling, DrumUp has smart hashtag recommendations to increase your post visibility. It also allows you to examine primary social media engagement data (likes and shares) and track click-through data.
Enjoy their free plan as you get started, or jump to their most popular Pro Plan, which costs US$39 per month with a quota of 20 social accounts.
Sprout Social combines several social media tools into a single platform, offering social media scheduling, monitoring, and reporting. This tool also features a browser extension, web, and a mobile app that allows marketers to quickly schedule, queue, and post content across all social media platforms.
Using Sprout Social, your customer care teams can organize and filter incoming messages from several platforms, triage responses, and have better access to important customer information in one spot. They can also easily see customer support messages based on keywords like "order status" and "shipping" using Sprout's Smart Inbox and Automated Rules.
Overall, it's a handy social media software to improve your social media presence. In fact, Sprout Social's presentation-ready reports have received the highest compliments. Many were impressed with the reports to the point that it doesn't need further editing after downloading them.
Sprout Social has four subscription options, each with a limited number of users and distinctive features. Though, they offer a more extended free period than other tools, with a 30-day trial for you to explore and upgrade as you grow. It costs US$399 per month for their Professional Plan, which is quite pricey compared to other tools. Therefore, you must ensure their features match your business needs before committing in the long run.
Over 18 million people and more than 800 Fortune 1000 companies use Hootsuite, a.k.a one of the oldest and most popular social media management tools where you can manage your social media in one place.
Since its launch in 2008, people have been sending love to Hootsuite for its ability to monitor multiple accounts and keywords, connect with over 35 social networks, and bulk-schedule social media posts.
Their success lies in their well-curated platform that allows you to curate and schedule content, measure your social ROI, run social media ads, collaborate with the team, and more.
Another great feature of Hootsuite is reporting, which displays key stats on several social media platforms such as Instagram, Facebook, and Twitter. These reports are available in several forms, including PDF, XLSX, PPT, and CSV.
Not to mention their ability to add alt text to images shared on Twitter, LinkedIn, and Facebook. So if you want to schedule posts in advance, you could still include alt text.
Paid plans for Hootsuite start at US$49 per month for the Professional Plan and can go upwards to US$739 per month for the Business Plan. Although it's relatively cheaper than Sprout Social price-wise, Hootsuite's pricing is billed yearly. We suggest you read every small print to avoid choosing the wrong subscription.
Sendible is designed for agencies to manage tasks, quickly share content on social media, and edit content across multiple platforms using the Sendible compose box.
In addition to the features provided by their social media management tools, Sendible offers an all-in-one dashboard to make it easier for you to engage with your client's audience, monitor their brand, and measure outcomes.
They also have an interactive calendar that you can use to schedule your content and an RSS feature that allows you to find content based on specific topics or particular companies.
Sendible features several integrations, like Canva's graphics editor, GIPHY, Pexels, and YouTube search. It also includes reporting features for your posts and social media performance and allows you to use the pre-designed layouts to create your report.
With Sendible, you can choose their most standard plan, which starts from US$29 per month to their most advanced yet popular plan, which is US$199 per month.

This social media marketing tool covers the basics like content scheduling, social listening, and reports. Agorapulse also syncs with popular social media platforms: Facebook, Instagram, LinkedIn, Twitter, and YouTube.
With a built-in CRM tool, marketers can quickly check the sender's profile for each comment and message received. The app's collaboration functions are also helpful for bigger teams. Admins can quickly check each social media team member's performance using Agorapulse's report feature.
Individual users can use Agorapulse's basic plan for free. Its paid version, which starts from US$79 per month, allows usage for teams with more advanced features like social listening and ad comments monitoring.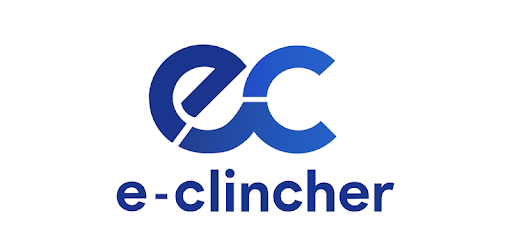 With TikTok having more than 1 billion users in 150 countries, marketers looking into the social platform may want to give Eclincher a try. On top of the common social marketing functions, this tool allows marketers to manage their content on TikTok, Pinterest, and Google My Business.
Eclincher tackles all the essential functions marketers need to handle social media marketing, like auto-posting for blog and evergreen content, an Instagram feed rearranging feature, as well as image libraries and editing. Eclincher also comes with integrations for several services like DropBox, Google Drive, Yelp, Zendesk, and others.
The firm charges US$59 per month for individual users.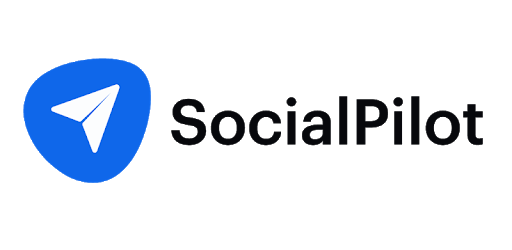 Right off the bat, SocialPilot claims that it is the most cost-efficient app compared to rivals. With US$30 per month, the app allows one team member to manage 25 social media accounts which include Russian social media platform VK and China's TikTok.
SocialPilot ticks all the expected features needed for social media management, like content scheduling, team collaboration, and analytics. Marketers can also find two unique features on the app: content curation and whitelabel.
With content curation, social media teams can find topic ideas by browsing articles based on keyword searches and finding trending content on social media. The white-labelling solution is handy for agencies who prefer this method when handling client campaigns.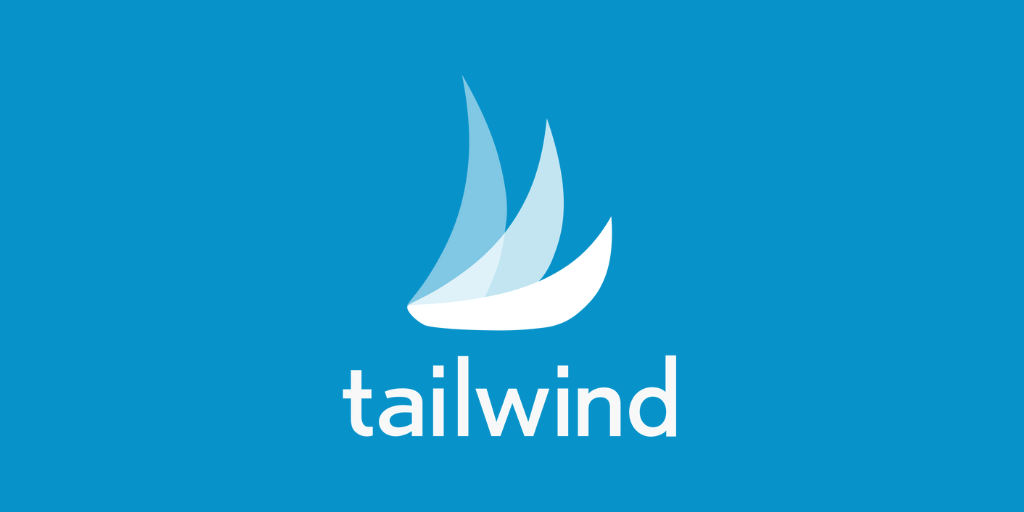 Designated for businesses that focus on visual marketing, Tailwind offers social media solutions specifically for Instagram and Pinterest. The app provides end-to-end help from content ideation to reporting.
After finishing the initial setup, Tailwind will provide personalized design ideas for marketers in accordance with their brand guideline (e.g. color palette, font types, etc). Teams can then create designs and publish them from within the app.
Other unique functions on the app include smart scheduling and Tailwind communities. The former feature will optimize the publishing time based on when the audience is most engaged. Users can also connect with fellow creators and marketers inside Tailwind's' online community.

This is a calendar-based social media management tool. The app allows marketers to schedule posts, manage social ads, and store assets in an internal library.
With its content ideas feature, marketers can receive content ideas based on RSS feeds, Twitter trends, and public holidays. The app also has a custom approval process baked in, which can come in handy for agencies that require client approval for all social posts.
Loomly works with Facebook, Twitter, Instagram, Pinterest, LinkedIn, and Google My Business. Marketers can do manual publishing on Snapchat and TikTok via Loomly's mobile app.
The platform's price starts from US$25 per month for two users and ten social accounts. Marketers can unlock more features like advanced analytics and white-labelling in the more expensive tiers.
Save time and money when producing high-quality content. ContentGrow helps brands and publishers work with perfectly matched freelance writers and journalists at preferred rates. Fill out the form below to get your own shortlist of talent or visit the site to get started.