Omnichannel tool Later aims to make social media marketing a breeze
Later stands out with its popular Linkin.bio feature, which helps users generate traffic and sales.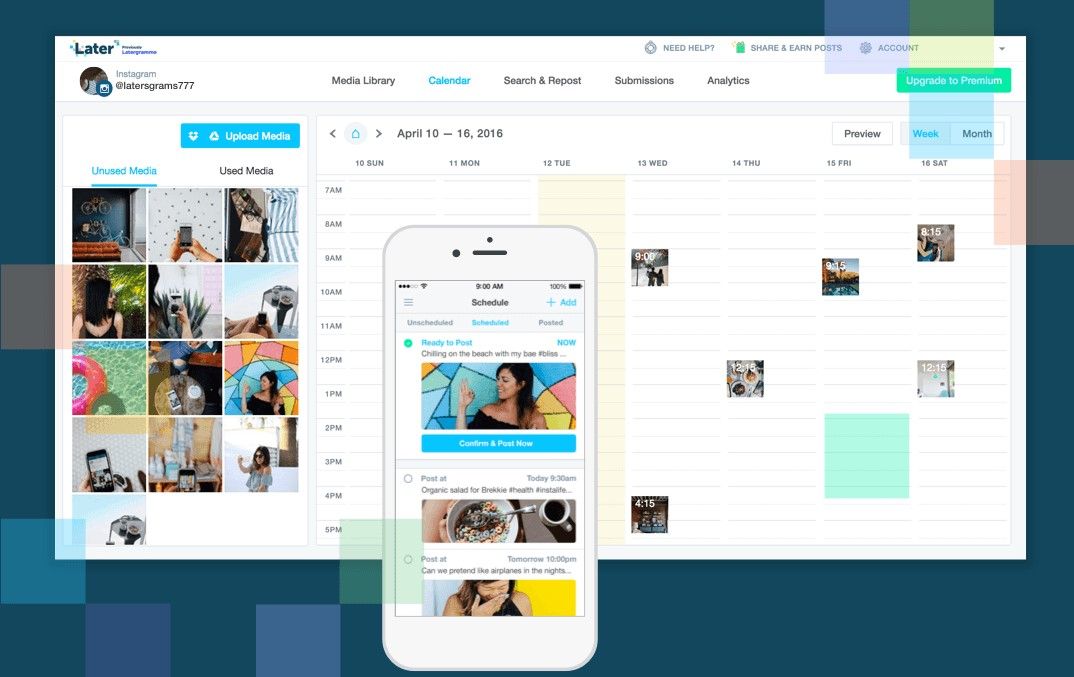 No business should doubt the power of selling via social media. In fact, 54% of consumers use social media to find products they love. As marketers around th world get back to basics, to reach more potential customers, it's important to use more than one social channel.
For this, businesses can use virtual marketing platforms like Later to manage, optimize, and analyze activity across multiple social platforms. Beyond that, Later also provides additional features to help brands boost direct sales from Instagram.
Here are six things you need to know about Later.
What is Later?
Later is a visual marketing platform that allows businesses to manage their Instagram, Facebook, Twitter, Pinterest, TikTok, and LinkedIn accounts, from end to end. It helps marketers plan, publish, and analyse the performance of their social media content, all using a single platform.
Here's how it works. Marketers can schedule posts for the upcoming week simply by dragging and dropping photos into a calendar. A feed preview allows them to see how the new content visually integrates with previous posts. Further, for Instagram, the platform can also suggest the best time to post, as its analytics tool actively measures how previously published content performed based on when it was published.
When marketers run out of content ideas, they can search for potential user-generated content (UGC) to repurpose. Later allows this UGC to be tracked through mentions, hashtags, and even hyperlinks. The platform also offers a wide range of stock photos for marketers to choose from.
To help businesses boost sales and traffic from social media, Later offers a feature called Linkin.bio. Put simply, Linkin.bio is a duplicate of an Instagram account's feed and redirects customers to the actual landing page when they click on a post. Marketers can directly hyperlink an Instagram post to the product page, or even to blog posts and news articles.
How much does it cost?
Later provides free access to basic features like scheduling, auto-publishing, Instagram analytics, and Linkin.bio, albeit with a limited quota.
For more features, users can upgrade their plans, which provides access to Instagram story scheduling, UGC exploration, and indications of the best times to post on Instagram. There are three upgraded plans to choose from: starter (US$15 per month), growth (US$25 per month), and advanced (US$40 per month).
All plans provide one 'social set' as a starter. This means users can only add one account for each social media platform. However, they can pay more add-ons, which allows extra admin seats or social media accounts to be added.
What is the company's traction?
Later claims to already have more than 4 million customers, ranging from small- and medium-sized businesses to global brands like the Wall Street Journal, YouTube, NBC News, Fast Company, and Patagonia. There have been no reports on the company's financial information to date.
Who owns Later?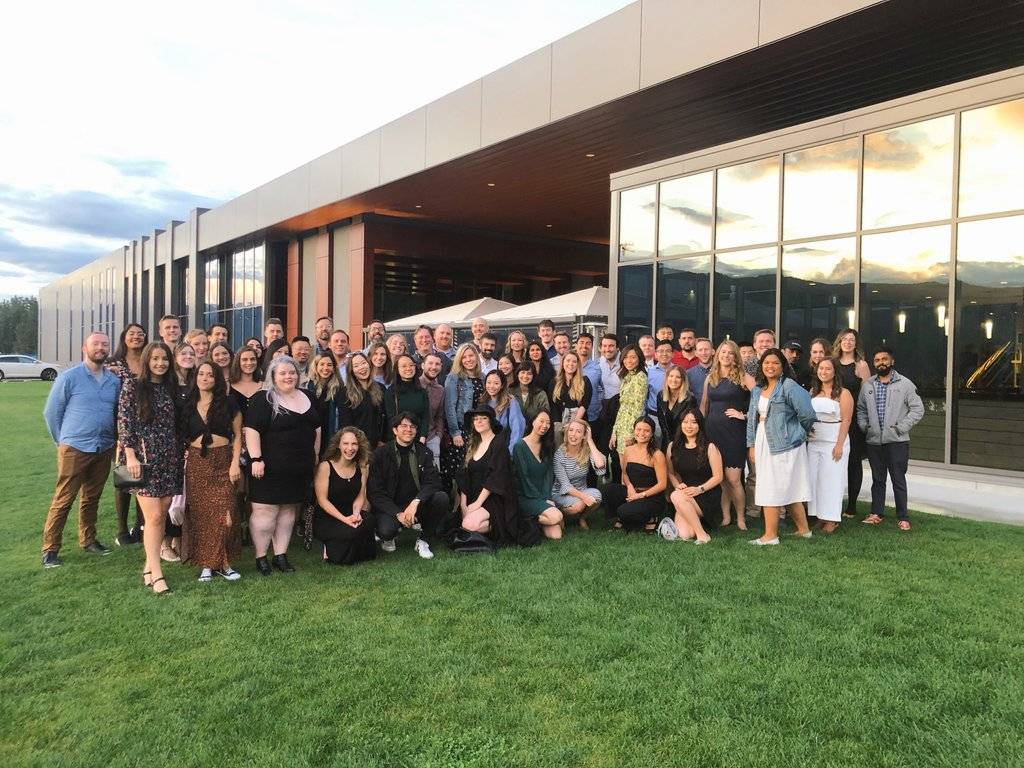 Roger Patterson (CEO), Ian MacKinnon (CTO), Matt Smith (Board Member), and Cindy Chen co-founded Later in 2014.
Later started out as a simple Instagram scheduler named Latergramme, which they built in a hackathon. A few years later, in light of the company's growth, it was rebranded as Later.
A quick overview of the co-founders' profiles shows that they all come from similar backgrounds within the tech industry. Later is the first business for Chen, but Patterson, Mackinnon, and Smith already ran their own tech startups before Later was established. Currently, Smith is also running another startup, Thinkific, as CSO.
So far, Later has raised a total of US$1.3 million in funding from five investors, including players like Aspect Ventures and Resolute Ventures.
Who are Later's competitors?
Later is competing with companies that likewise target social media marketers, such as Sprout Social and Falcon.io.
Sprout Social (NASDAQ: SPT) works with more than 25,000 clients, with notable names including Shopify, Unicef, and Subaru. In 2017, the company acquired social analytics startup Simply Measured for an undisclosed amount.
The company recently reported a total revenue of US$44.7 million for the second quarter of 2021. This is a 42% increase compared to the same time period in 2020.
Falcon.io was acquired by Cision in 2019 for an undisclosed amount. The Denmark-based company serves top-tier clients across multiple industries such as Toyota, Coca-Cola, McDonald's, and Carlsberg.
What was Later's most notable move recently?
Recently, the firm added two new features to its platform: Linkin.bio Blocks and Later Support Community.
With Linkin.bio Blocks, users can add extra information at the top of their Linkin.bio page in order to generate more traffic, including buttons, which help highlight the most important links, and featured content. This makes it easier for customers to find whatever they're looking for on a single page, such as products on sale, shopping page URLs, or specific product categories.
Meanwhile, the Later Support Community is a space for users to connect with each other. Users can leverage this new area to discuss specific subjects or ask for solutions to their Later-related problems, technical or otherwise.
See: Martech startup funding news: 48+ investments and acquisitions in 2021
Save time and money when creating and distributing high-quality PR and branded content. ContentGrow's platform serves up the best freelance content professionals and helps marketing teams execute at scale. Fill out the form below to get your talent list or visit the site to get started.