With a fresh US$6M, Ziflow wants teams to ditch email for content approval
Ziflow raised funds in April to hasten product development and acquire more customers. Here are six things businesses should know about the app.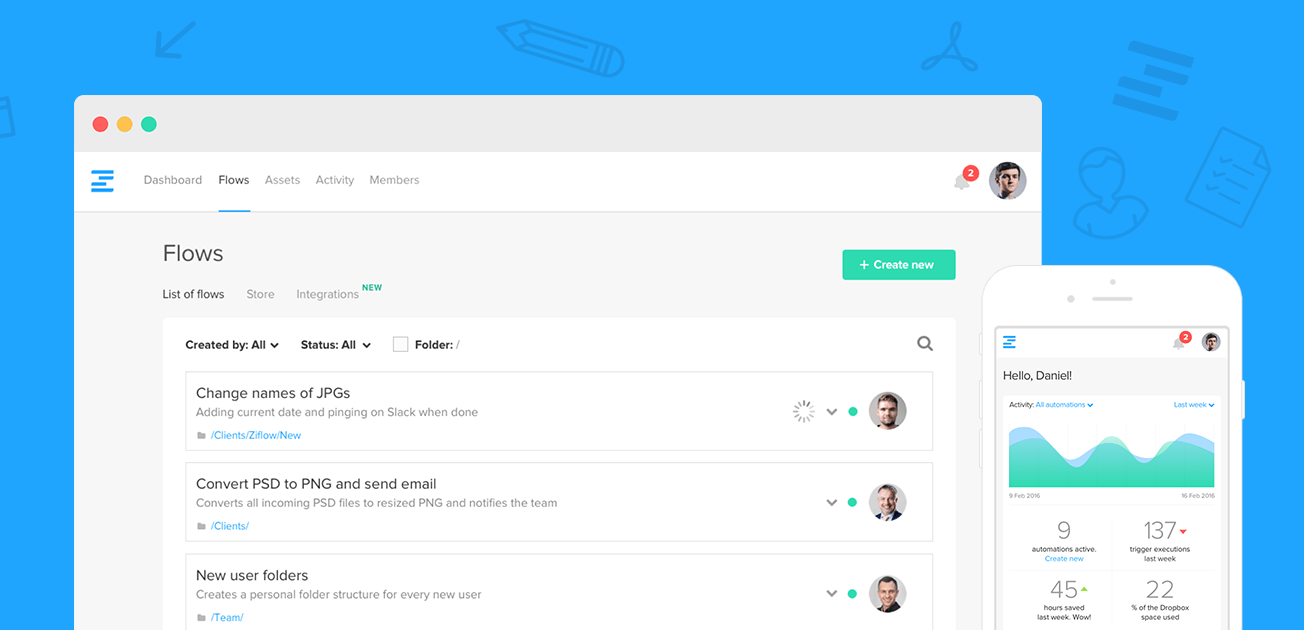 Every creative team knows the pain of going through multiple layers of content approval. The usually email-based process can lead to wasted time and misleading feedback. Apps like Ziflow seek to help marketers replace email chains with a smoother and faster content review workflow.
The online proofing software raised US$6 million in April 2021 to speed up product development and acquire more customers. Here are six things that content teams should know about Ziflow.
What is Ziflow?
Ziflow is an app that claims to help content teams streamline their work approval processes. With it, content teams can collect direct feedback and approval from stakeholders (like bosses, colleagues, and even clients). The idea is that, in the end, this will help teams avoid chaotic and drawn-out email threads that routinely take way too long.
On Ziflow, feedback appears in the form of a comment, which is easy to track. Commenters can also use markup tools to make design suggestions clearer.
With Ziflow's software, the creative team can set work reviews for over 1,200 media types such as documents, audio, video, web pages, and HTML banners. They can also track the approval status from each stakeholder–whether they are still deciding, putting the review on hold, or have agreed on the final output.
Ziflow also functions as a workflow management aide. The tool can integrate with other work management apps such as Asana, Microsoft Teams, Trello, Slack, and several more.
How much does it cost?
Ziflow offers four plans: Basic (US$10 monthly per user), Starter (US$20 monthly per user), Business (US$50 monthly per user), and Enterprise (custom pricing).
The Basic plan supports review for images, video, audio, documents, and URL snapshots. The Starter plan offers additional media types with custom branding.
The Business plan comes with reporting, task automation, and unlimited workspaces. The Enterprise package provides advanced features such as app integrations, white-labeling, enterprise-grade security, and 24/7 customer support.
Ziflow offers a free trial and a 10% discount for annual subscriptions.
What is the company's traction?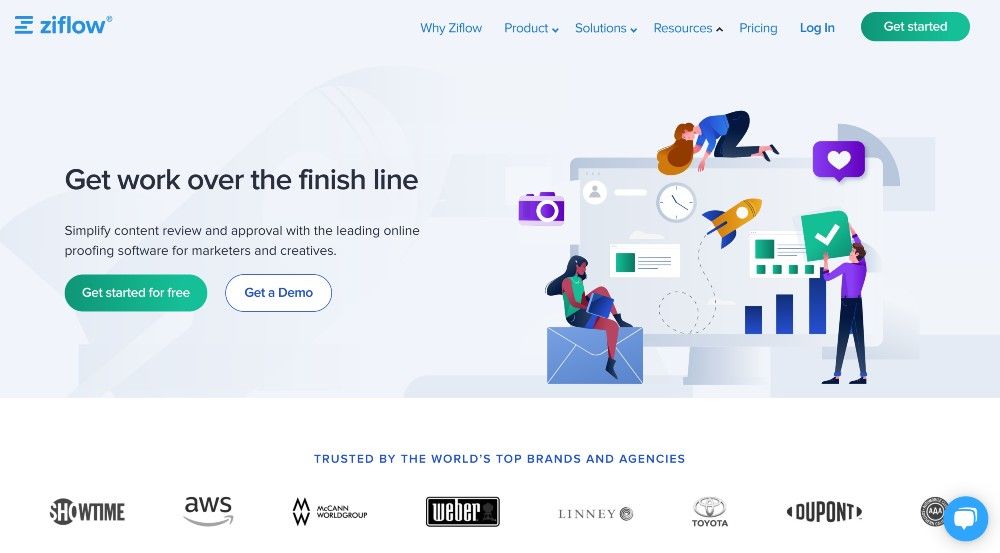 Ziflow claims to have worked with a variety of notable brands and agencies, including AWS, Toyota, McCann Worldgroup, and Linney. To date, Ziflow has raised a total of US$8.3 million through four funding rounds.
There are no public records about Ziflow's earnings and valuation.
Who owns Ziflow?
Anthony Welgemoed (CEO) and Mat Atkinson (Chairman) are the two minds behind Ziflow, having set up the company in 2015. Before Ziflow, they had built another online proofing platform called ProofHQ, which Workfront later acquired.
Welgemoed worked as a manager and director at several tech companies throughout his career before deciding to go down the entrepreneur path with ProofHQ. Meanwhile, Atkinson already had entrepreneurial experience in building a martech startup right before the dot-com bust.
Ziflow is backed by three investors: Companyon Ventures, Riverside Acceleration Capital, and Sidecar Angels.
Who are Ziflow's competitors?
Ziflow is competing with several online proofing software names. Two prominent ones are inMotionNow and Filestage.
The former is a US-based company that has been operating for more than 20 years. To date, the company has raised US$4.9 million from three investors. Recently, inMotionNow acquired digital asset management app Lytho for an undisclosed amount.
On inMotionNow's customers list, there are several notable names such as The New York Public Library, Bright Horizons, Kiehl's, and VSP.
In early 2021, Germany-based tech firm Filestage scored a series A funding round of about US$3.41 million. Filestage has also earned the trust of major companies such as LG, Lufthansa, NBC Universal, and Sixt.
What was Ziflow's most notable move lately?
April 2021 was a busy month for Ziflow. The team announced three things.
First, the firm raised US$6 million from Companyon Ventures. According to Ziflow, the fresh capital will be used to drive product development and customer-facing strategies in response to growing demand.
Second, the company welcomed two new vice presidents: Amyra Rand (VP of sales) and Ryan Dunagan (growth marketing VP). Third, the app launched an enhanced version of its 'New Proof Viewer' feature that comes with a bigger review page display and easier markup tool controls.
See: Martech startup funding news: 48+ investments and acquisitions in 2021
Save time and money when producing high-quality branded content. ContentGrow helps teams work with perfectly-matched freelance writers and journalists at preferred rates. Fill out the form below to get your own talent list or visit the site to get started.