Lindsay Tjepkema on how Casted acquired nearly 100 enterprise clients
The CEO tells teams to build multi-threaded sales processes to have relationships with multiple people at enterprise brands.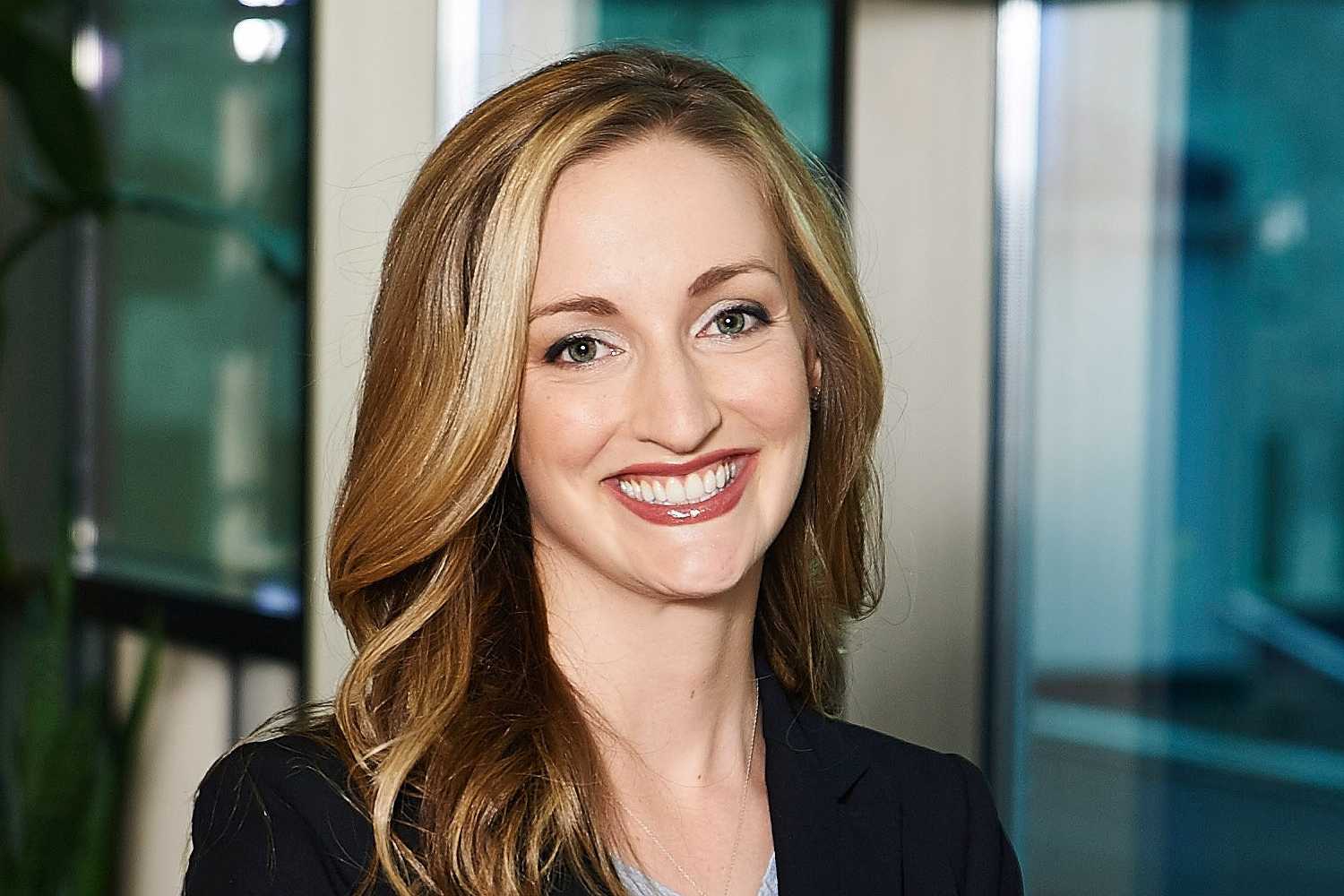 After spending decades in marketing, Lindsay Tjepkema realized that the way B2B marketers do their work today is antiquated.
"All kinds of new mediums have been added to the mix [since the early 2000s like video, podcasting, social media], but the playbook has remained largely the same, which just leads to a pretty broken situation for B2B marketers," says Lindsay.
For this reason, she built Casted in 2019, an amplified marketing platform for B2B enterprise firms. Back then, the company began by offering podcasting solutions for B2B marketers. Today, Casted helps marketers create, polish, distribute, and analyze the performance of their audio and video content.
As the firm's co-founder and CEO, Lindsey claims Casted has close to 100 clients already, including prominent SaaS brands Salesforce, Zoominfo, and Drift. The martech company has also raised US$7.5 million to date.
In an interview with ContentGrip, Lindsay shares insights into how B2B marketers and sales folks can rope in enterprise clients.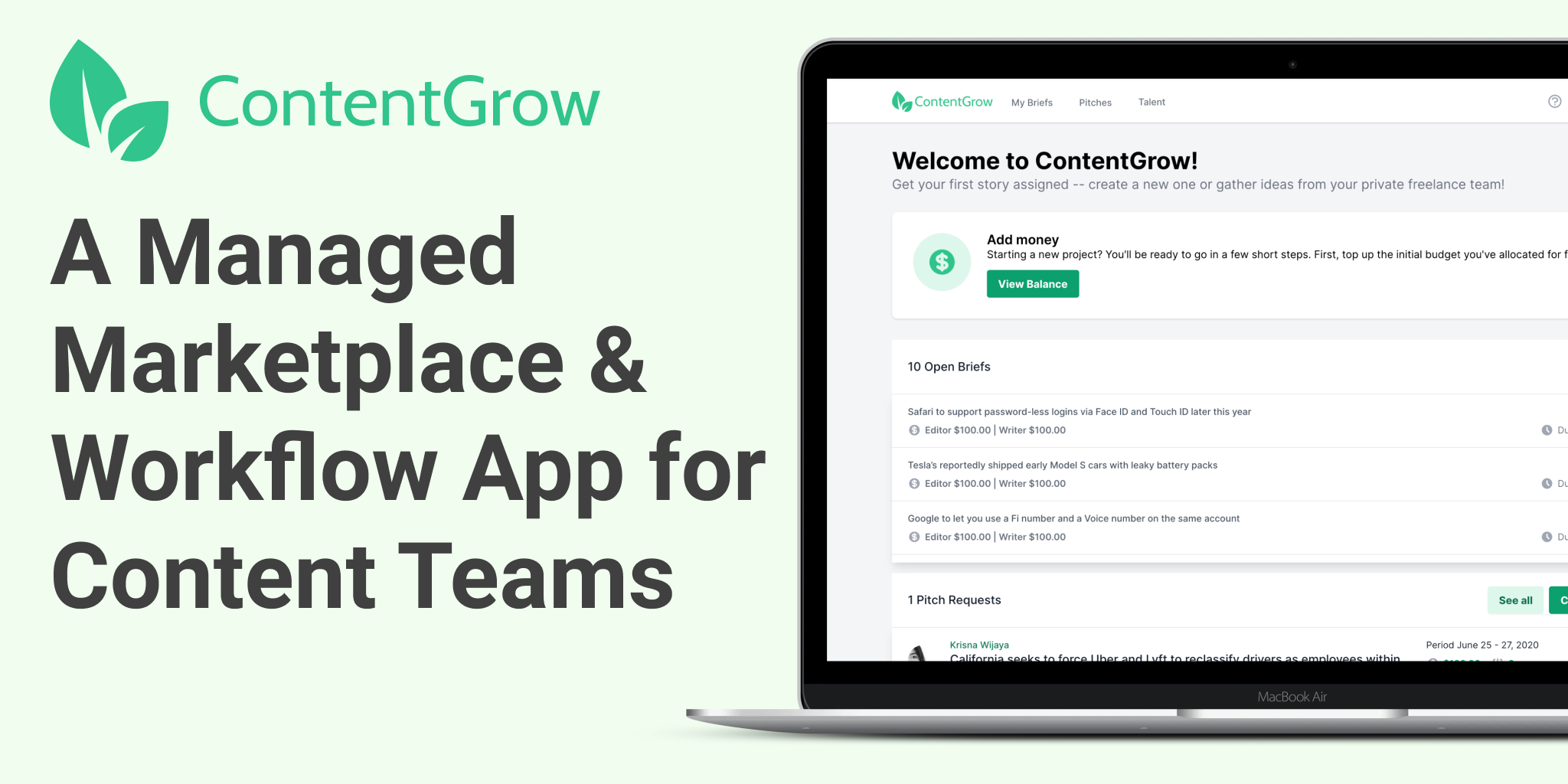 Conversations first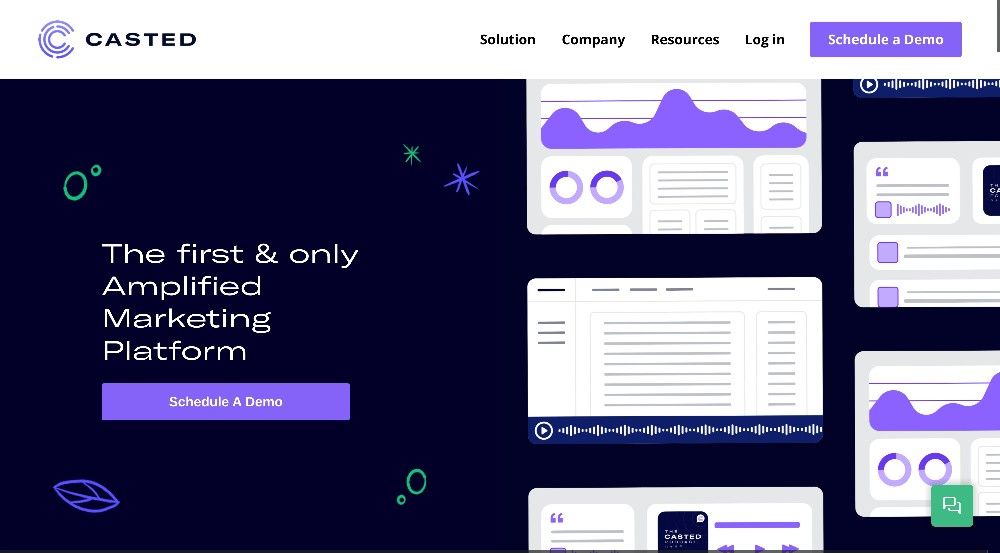 Looking back, Lindsay found one thing she did well: speaking with target user personas. That's it.
Before building any kind of product, Lindsay spent the first five weeks primarily talking with B2B marketers. She explains, "I wanted to make sure we weren't building something only for me, but we were building something for a persona, for a market."
She reached out to her first and second-degree connections, making sure to tell everyone  that she was not looking to sell them anything. Once she got them comfortable, Lindsay would dive deep with a variety of questions around B2B podcasting – specifically when it came to why people did things a certain way, and how they overcame key challenges.
Lindsay recalls speaking with at least 100 marketers in that period and then passing all her notes to her co-founders Adam Patarino (product and tech) and Zachary Ballenger (sales). Adam took the info and turned it into an MVP and roadmap. Simultaneously, Zachary used it to create Casted's earliest messaging, CRM, and go-to-market strategies.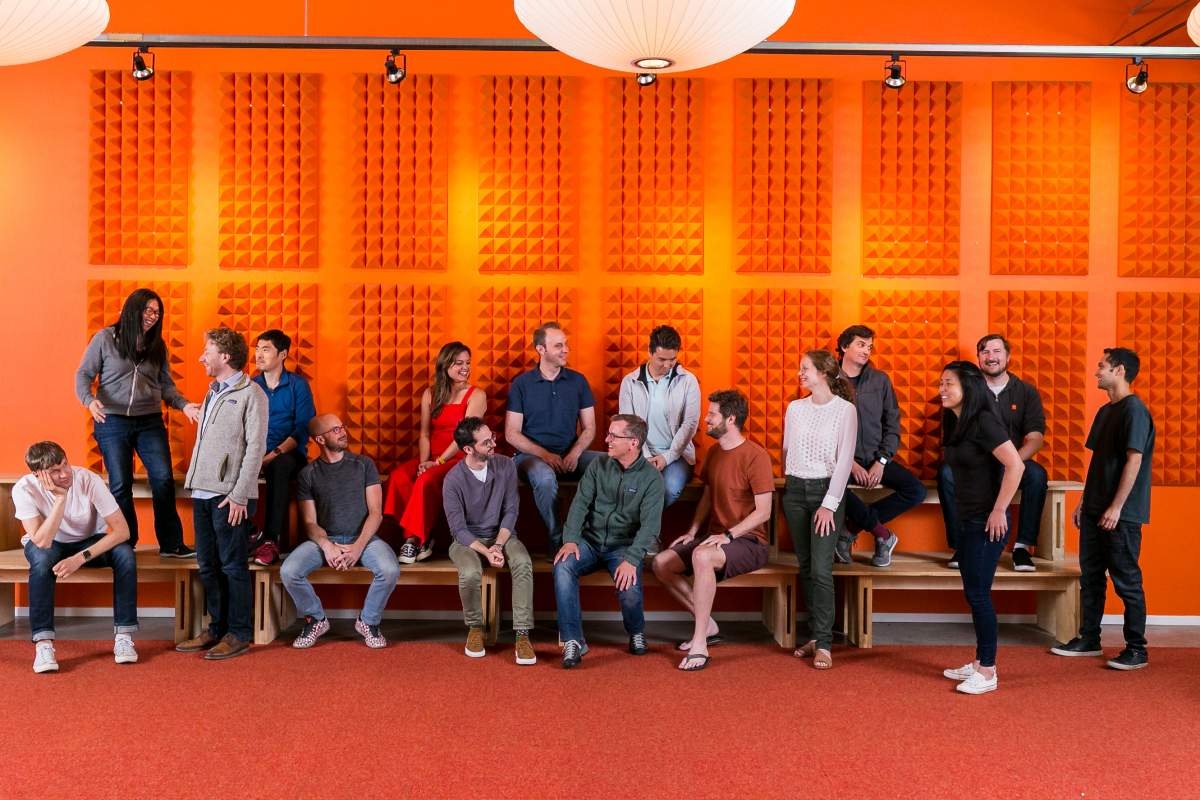 "It was a really great use of time because it was networking. It was giving people a heads-up that this thing that we were making was coming," she explains. The conversations also generated some early support for Casted, with a few ideal customer profiles (ICPs) stating their interest in using such a product.
Acquiring enterprise clients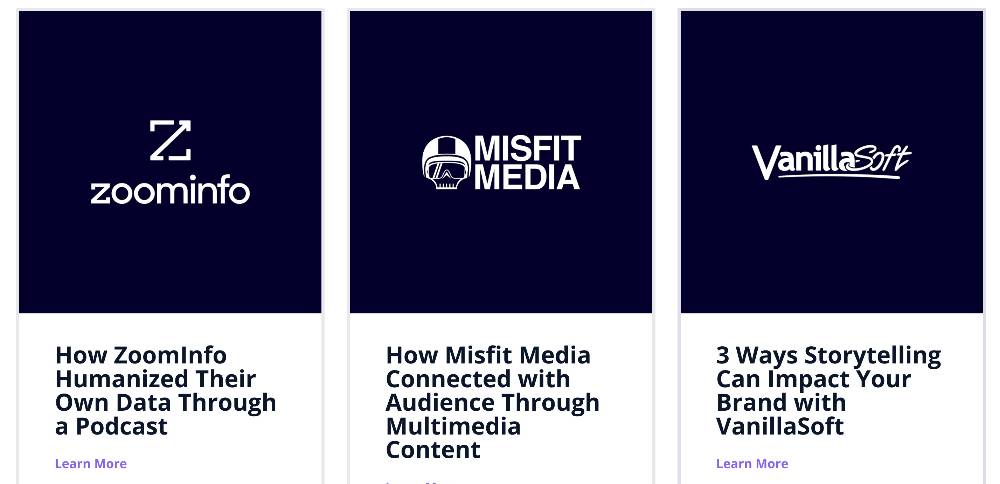 Lindsay shares that Casted's early customers were mid-market firms. It took the team around a year to secure the first enterprise-level client.
Lindsay says, "Enterprise is a different beast. It takes a lot of time to become the product that they want and need, and also to work through any sales process. It's long."
Building legitimate trust and relationships are essential to roping in clients. But according to the entrepreneur, there are many more people involved when it comes to making purchase decisions at enterprise firms. That's why she advises teams to build multi-threaded sales processes in order to establish relationships with multiple people at the account.
She explains, "It's not enough to just have the founder or the account executive or whoever selling to a champion. In enterprise, it's absolutely imperative that there are multiple relationships at multiple levels, such as connecting the account's product side with your product team, or executive to executive, or a champion to the salesperson, so that there can be multiple conversations happening at the same time."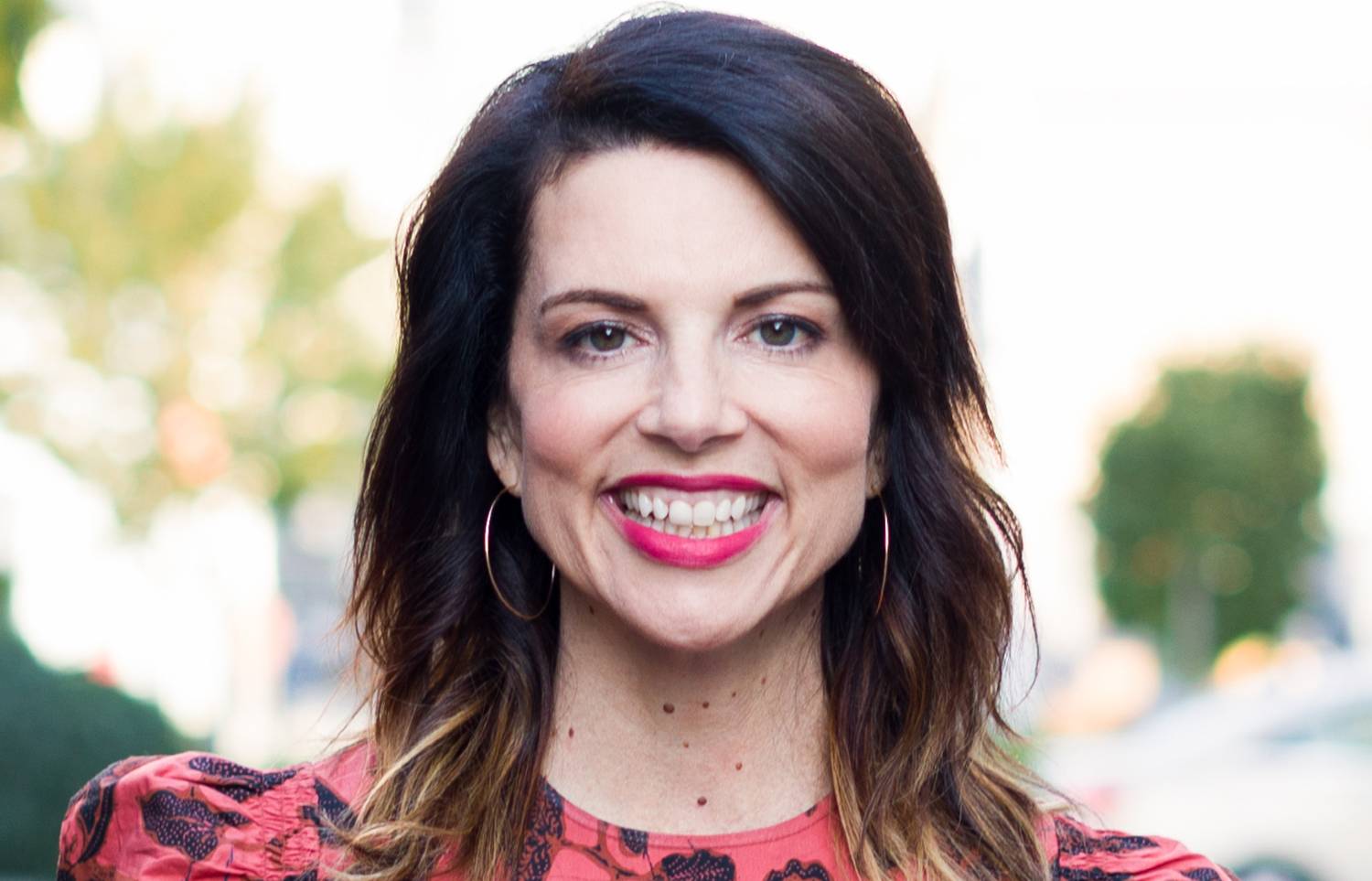 Multiple connections can move things along faster. And as key contacts move to a different role or business, teams can still carry out the sales process with other people in the same account.
Lindsay adds that this is also a good practice for the customer experience. When everyone knows and interacts with each other, the client will ulimately feel much more supported, even when the former PIC is no longer acting as the liason.
She notes that founders need to make sure that their products go through the proper scrutiny, security, and quality checks that enterprise firms demand. They need to make sure the company looks legit and can solve problems without introducing new risks.
Scaling and amplifying marketing efforts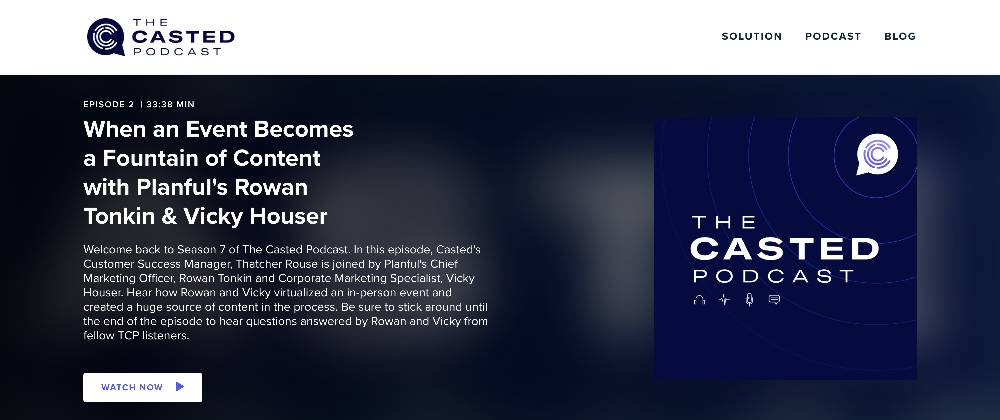 Lindsay's vision of a well-oiled, amplified marketing engine can help build those relationships.
Start with conversations and capturing someone's expertise. This may be in the form of a podcast, an interview that turns into a blog post, a video series, a webinar, or a live on-stage event where you capture the content.
And then, wring it out.
Find ways to turn your existing content into other forms. For example, turn video content into a podcast, or turn the podcast into audio clips embedded in blog posts.
"So you take that initial connection, you get creative with it, you turn it into content, and you use that content to create even more connections," Lindsay explains.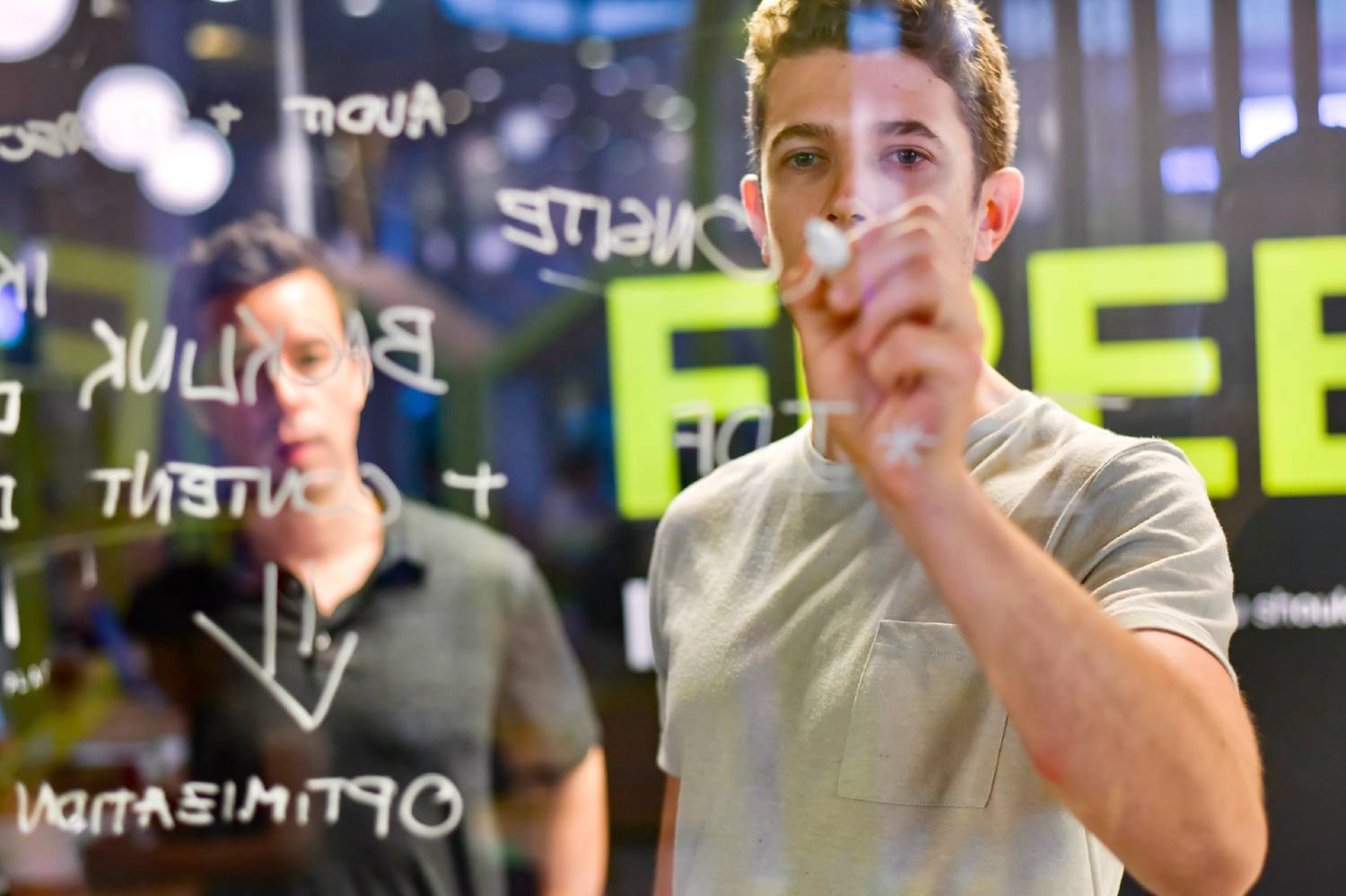 This is what Casted does: it helps marketers wring out the content across multiple channels and formats, measure and analyze performance, and identify the key individuals engaging with the content.
From there, the sales teams can start reaching out to those individuals to offer more value. According to Lindsay, outreach may be as simple as:
"Hey, did you get value out of that webinar? Can I do more for you? Can I give you this thing?"
As the marketing and sales teams continue to entertain, engage, and educate the audience, they'll start to see value in what your product offers.
Lindsay emphasizes the importance of talking to your audience. She says, "You cannot do that enough. Just talk to your audience. Listen, challenge your own assumptions. Start small with what they want. Not with what you want to make."
Save time and money when producing high-quality branded content. ContentGrow helps teams work with perfectly-matched freelance writers and journalists at preferred rates. Fill out the form below to get your own talent list or visit the site to get started.