Top 10 marketing analytics tools to grow your business in 2021
Here are our top picks of free and easy-to-use analytics tools to help get your marketing game off the ground.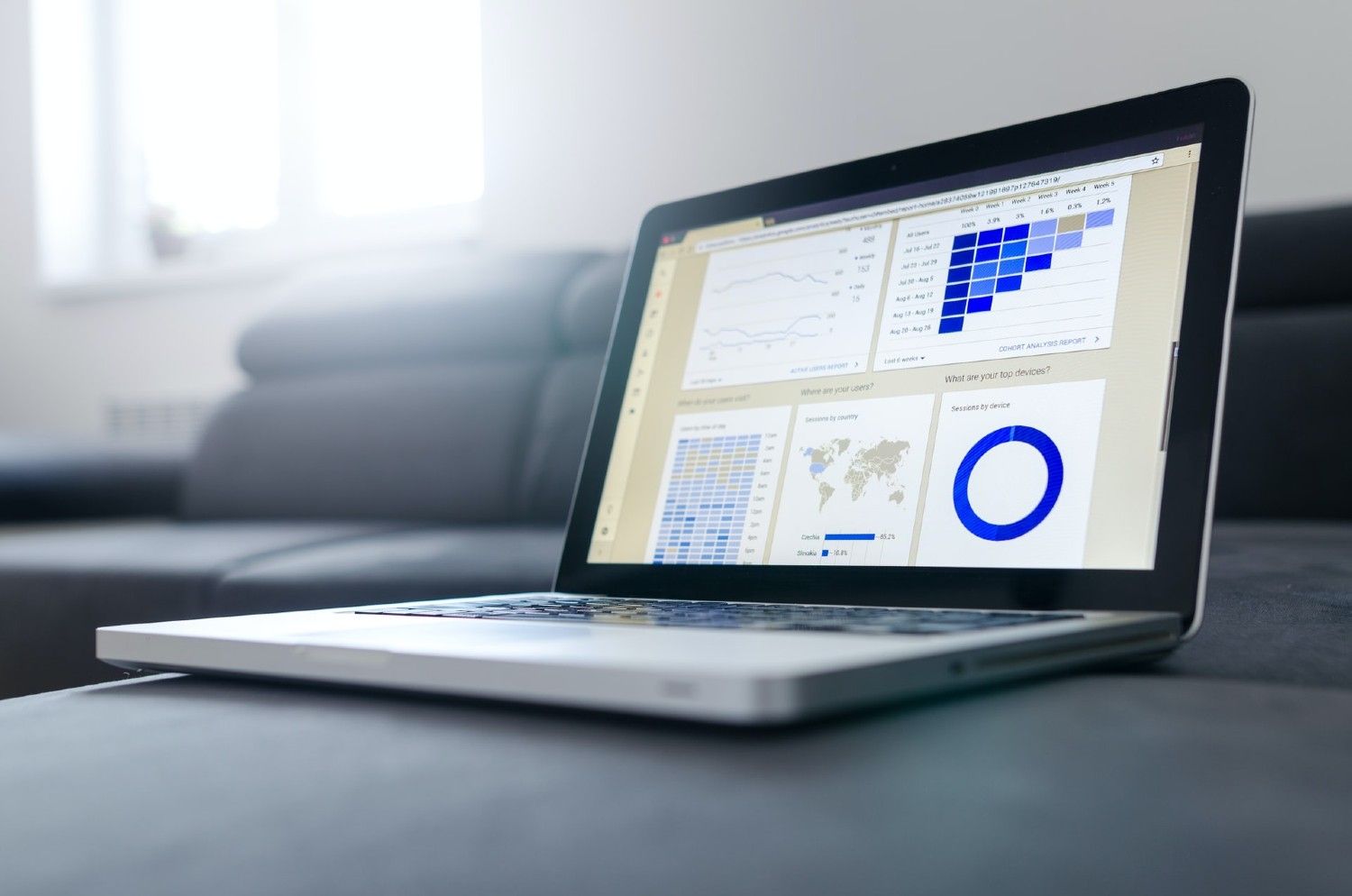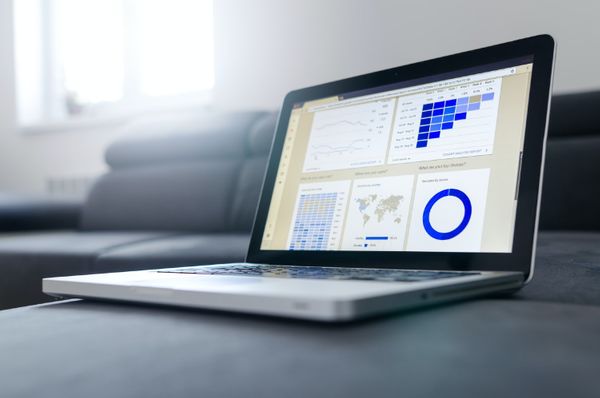 The majority of businesses today rely on well-executed marketing strategies to drive revenue and growth. However, no marketer should rely on gut feelings alone to evaluate whether a marketing strategy has worked out. If you're a professional, you will surely need measurable results for every campaign.
Thanks to modern marketing analytics tools, brands can now understand exactly how their digital marketing influences the customer's purchase journey.
As such, these tools provide insight into your own performance as a marketer. By tracking various metrics such as page views and conversions autonomously, marketers can then sift through the data and use it to optimize ROI.
Advanced marketing analytics tools are also incorporating AI and machine learning to provide deeper insights for marketers. These tools can give recommendations based on historical performance.
The good news is that even free marketing analytics tools already provide great value and comprehensive functions. Here are ten popular tools to check out.
Fully free marketing analytics tools

Get the best result starting with the default option of many marketers. If you're completely new to digital marketing, Google Analytics is a traffic analytics tool that displays a website's data and statistics. With it, you can discover the true potential of your content.
It can show you a variety of things, such as where your users come from, how much time they spend on your site, and more. Google Analytics should always be a cornerstone of your marketing tech stack, regardless of budget.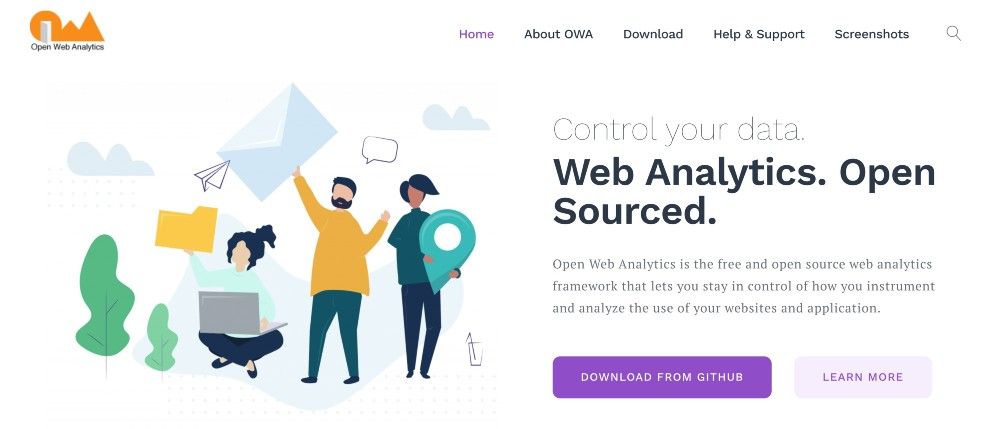 With 110,603 customers using Open Web Analytics, we know it's a good tool to rely on. It displays meaningful heatmaps of where users often click when visiting your site. With this tool, you're also able to view the browsing path of anonymized user sessions and track an unlimited number of custom site actions (e.g. conversion events).
However, what truly makes Open Web Analytics a notable contender is that it is an open-source app, making it more privacy-friendly than most other web analytics. It also comes with a WordPress plugin that is easy to install, configure, and use. If the app is useful for you, consider donating to support the project.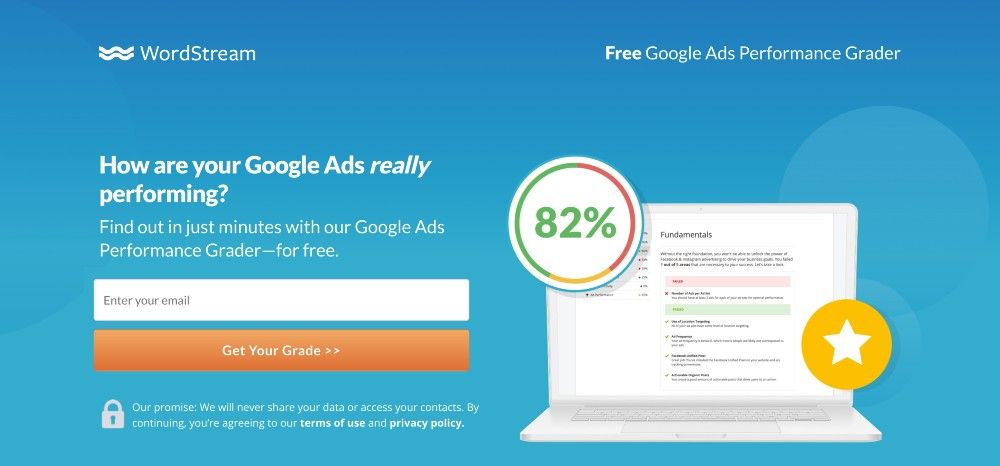 As one of WordStream's free tools, Google Ads Performance Grader's main goal is to identify areas for improving your Google Ads account. The app will do a PPC audit using machine-learning tech in less than 60 seconds.
Google Ads Performance Grader has helped to deliver more than 1 million free reports over the past five years. We especially appreciate its newest updates that include mobile insights and support for Expanded Text Ads.
Freemium marketing analytics tools

Formerly known as Piwik, Matomo calls itself the number one open-source analytics platform in the world, trusted by over 1.4 million websites in more than 190 countries. This is enough to view Matomo as Google Analytics' main competitor.
Matomo is designed with privacy in mind. As such, the company aims to help customers drive more conversions while having 100% data ownership. It also seeks to protect the privacy of your users.
You can use Matomo for free if you host it via your own server. Impressively, most of the app's features are available in its free version, including unlimited websites and user seats, unlimited segments and goals, importing data from Google Analytics, API access, and standard reports.

Mixpanel is a powerful analytics tool that offers several features to track events on websites, products, and even mobile apps. Because its main purpose is focused on tracking events, the app's services include various marketing funnels and A/B testing. Results will later be shown on the dashboard to convey how your brand engages, converts, and retains users.
Mixpanel's free tier is quite generous. It allows clients to track 100,000 monthly users with unlimited data history and client seats.

This cloud-based dashboard software comes with advanced data analytics. It also monitors your KPI performance and generates reports based on it.
The goal of Databox is to deliver insights into your overall business performance in the form of daily scorecards, weekly summaries, and alerts. It has integrated more than 70 third-party platforms and is customized with multiple dashboard templates.
Databox's free version is fairly comprehensive. It allows three data source integrations, three dashboards, five user seats, 11 months of historical data, and a spectrum of integrations.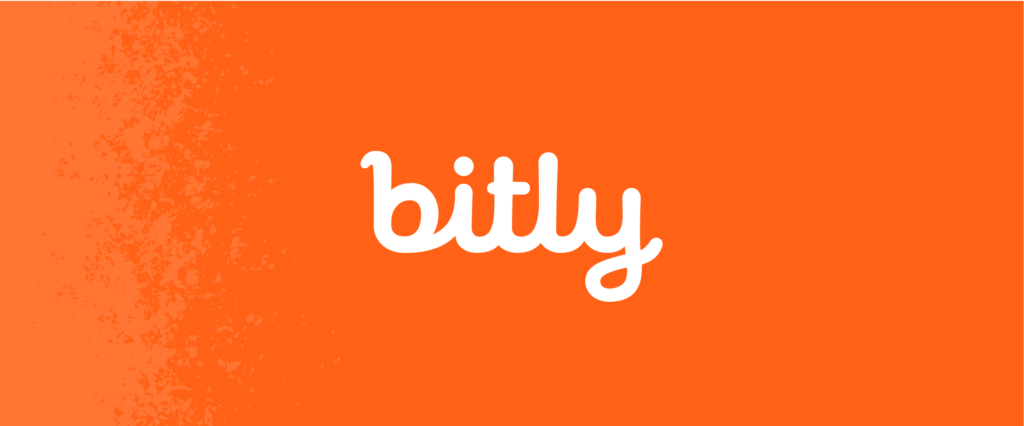 Bitly is another useful analytics tool, specializing in managing links and tracking conversion through shortened links. The company's vision is to turn every link into a catalyst for connection. With Bitly, you're able to evaluate every click you get, optimize for better results, and focus on the things that are working.
Shortening links is free, but if you want to create recognizable links that increase clicks and boost trust, Bitly charges a monthly fee (starting from US$29 per month).
See: 5 recommended writer marketplace sites for global content teams
Paid only marketing analytics tools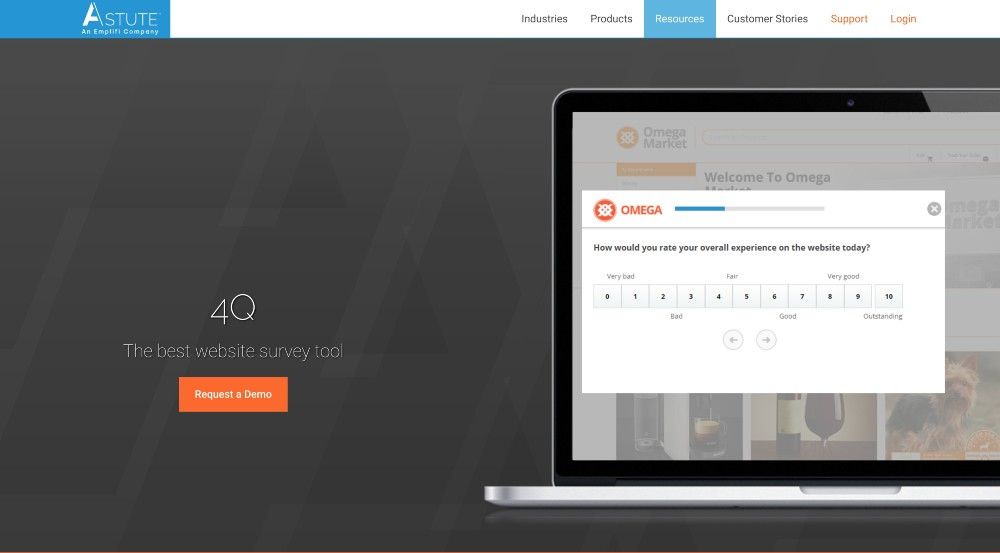 Unlike other analytics tools, 4Q uses surveys to learn about the customer's preferences and behavior. It is designed to help marketers understand the 'why' of their audience. 4Q lets site owners send surveys to visitors and ask for their input, immediately, while they're browsing specific pages.
According to BuiltWith, 4Q is available in 35 languages and is used by more than 2,000 websites. There's no info about the app's pricing anywhere online. Users can discuss rates after requesting a demo directly.

As the name implies, PaveAI uses AI to generate digital marketing insights by turning your data into actionable recommendations. The app claims to use more than 16 million data combinations to provide each piece of intel.
For example, it can tell you which overlooked customer type you should focus on, based on their historical conversion rate. The app can also advise on whether you should switch up your advertising resources to get stronger ROI.
PaveAI's pricing starts from US$39 per user per month. The app offers a free trial.
See: 8 recommended content marketing agencies in Asia Pacific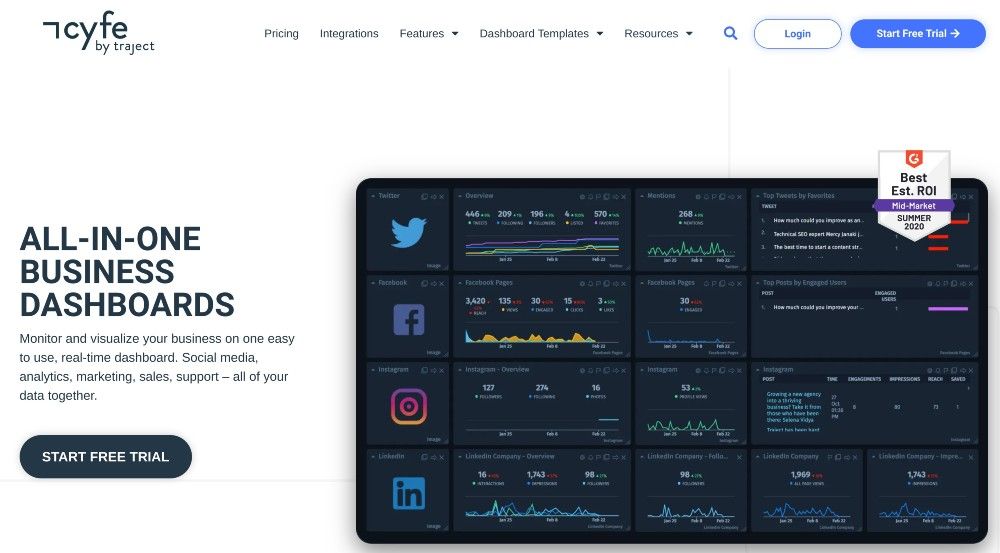 Cyfe is an all-in-one, cloud-based business dashboard. Marketers can use Cyfe to integrate data from any marketing channel and compile a specific dashboard for each area. It's a great time-saver to check the performance of multiple channels at a single glance.
Cyfe can also be integrated with Google Analytics, Google AdWords, Mailchimp, and Trello for deeper data tracking. The basic version of Cyfe costs US$29 and provides most of the app's features while limiting usage to up to five dashboards and one user seat. The upgraded plan offers a larger quota and white-labeling solutions.
Save time and money when producing high-quality content. ContentGrow helps marketing teams work with perfectly-matched freelance writers and journalists at preferred rates. Fill out the form below to get your own talent list or visit the site to get started.